Mabel Shares Euphoric New Album 'About Last Night…'
The record takes listeners through the minutiae of a night out on the town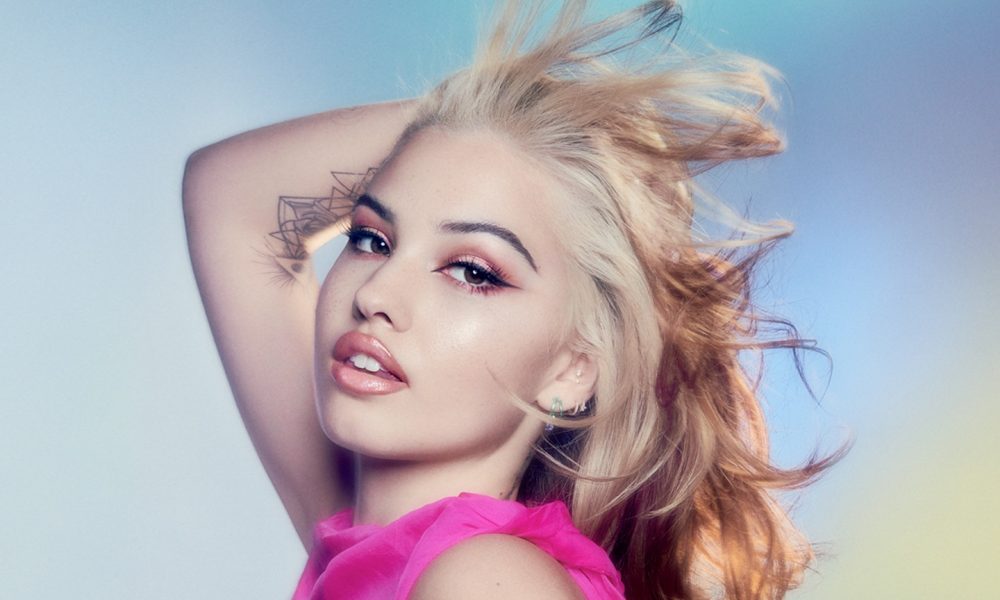 BRIT Award-winning pop auteur Mabel has released her euphoric second album, About Last Night…
The record follows her 2019 debut album, High Expectations, and was conceived during the coronavirus-enforced lockdown. Instead of reflecting the four walls the world was being kept between, though, the record whisks listeners away on a night out, documenting the minutiae of night on the town – from getting ready to stumbling home.
The feel-good blueprint of About Last Night… was conceived between Mabel's West London home, Angelic studios in Oxford, and some of Los Angeles' most inspiring creative spaces (including the former hilltop residence of Frank Sinatra). She also teamed up with an impeccable crew of songwriting partners, including the likes of Raye, MNEK, Kamille, and Jax Jones.
Among its tracks, "Let Them Know" documents getting dressed up with nowhere to go, while "Good Luck" mixed heartbreak with female solidarity in a dancefloor-ready banger. The second half of 'About Last Night…' enters more vulnerable territory, giving an unflinchingly honest snapshot of when nightlife meets social anxiety and how to find your way back to yourself.
Mabel - Crying On The Dance Floor (Official Audio)
The record has also received enthusiastic reviews across the board, with praise for its tracks coming from The Sunday Times, The Face, The Guardian, and more. In a four-star review, NME applauded the pop star, describing the album as "self-assured" and "slick".
"Like with any good party, Mabel knows when to call it," the review read. "About Last Night… leaves you with your ears ringing, hooks stuck in your head, and a healthy dose of dancefloor catharsis that'll make you feel lighter – much like the jacket you forgot to collect from the cloakroom."
Earlier this month, Mabel shared her thoughts on how her music has evolved in an interview on Apple Music. "I was tired… I'm so ambitious that sometimes I forget to like breathe… and I think that drive and intense ambition has got me to where I am and there's so much more I want to achieve", she reflected.
"It was never enough…I started comparing myself to other artists. That and the combination with the scrutiny you experience online when you have a following. It was just too much. I feel in love with what I do. Just recognizing it – that's most of the battle. And being like, 'I'm so lucky to be able to do what I do' but If I'm not enjoying it. I took a little break and listened to a lot of music and just went back in and had this new spark and desire."