Mabel Discusses New Single, 'Let Love Go' Ft. Lil Tecca In New Apple Music Interview
The rising British singer also spoke of writing the songs for her new album 'About Last Night…' in the interview with Zane Lowe.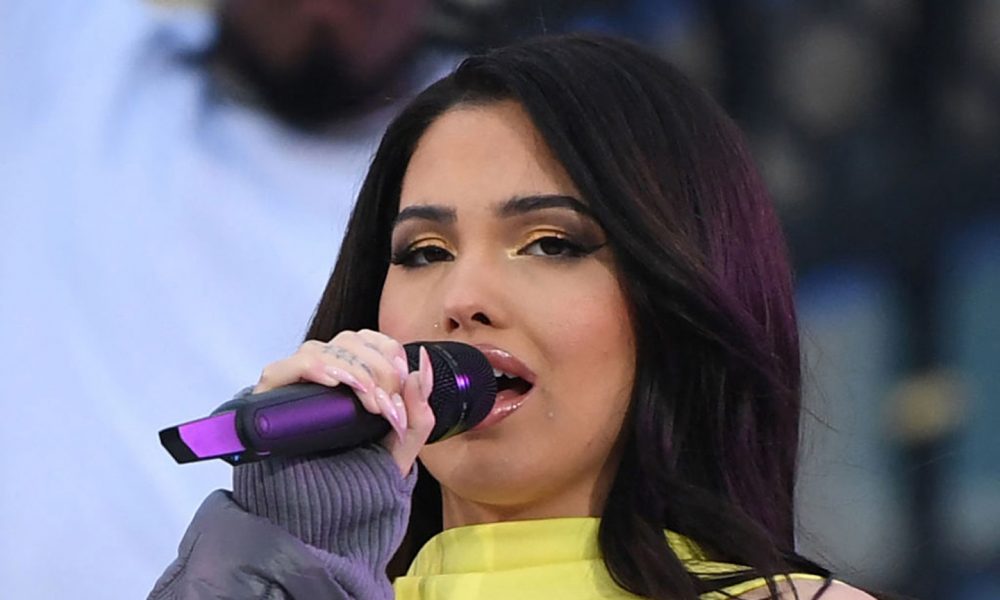 Mabel recently joined Zane Lowe on Apple Music 1 to discuss her new song "Let Love Go" feat. Lil Tecca from her forthcoming album About Last Night…
During the interview, she told Apple Music how a jam session during a writing session led to the creation of the song, evolving musically since her debut album after falling out of love with making music, and shares the music she listened to for inspiration.
"It was an hour's work!" Mabel says of writing "Let Love Go". I think I was just in a place where I just was so excited about music again. So excited to be creating and I was with all of my closest friends… MNEK, Ray, Gordon Riley… so we were actually doing a little writing camp and we were actually just about to go and have dinner and then my friend Trey sat down at the piano and I was like "oh should we just be really cheesy and jam for a session?" And I hate people that jam."
"I hate the word jam", she furthers. "I'm such a control freak, but the idea of just… seeing what happens.. Don't say the J word. We jammed it out… it literally happened in like an hour. We were just laughing because some of the lyrics are so sassy and funny. I never want to be boxed into one genre. And the only person who does that is me… I do it to myself. And then I was just like… if it makes you feel something, if it sparks an emotion, and you can own it … just do it."
Later in the interview with Zane Lowe, Mabel revealed how her music had evolved since the release of her first album.
"I was tired… I'm so ambitious that sometimes I forget to like breathe… and I think that drive and intense ambition has got me to where I am and there's so much more I want to achieve", she reflects.
"It was never enough…I started comparing myself to other artists. That and the combination with the scrutiny you experience online when you have a following. It was just too much. I feel in love with what I do. Just recognizing it – that's most of the battle. And being like 'I'm so lucky to be able to do what I do' but If I'm not enjoying it. I took a little break and listened to a lot of music and just went back in and had this new spark and desire."
Listen to the best of Mabel on Apple Music and Spotify.