Watch Mac DeMarco's 'Have Yourself a Merry Little Christmas' video
The singer/songwriter dances and sways along with an inflatable Santa Claus in new Christmas video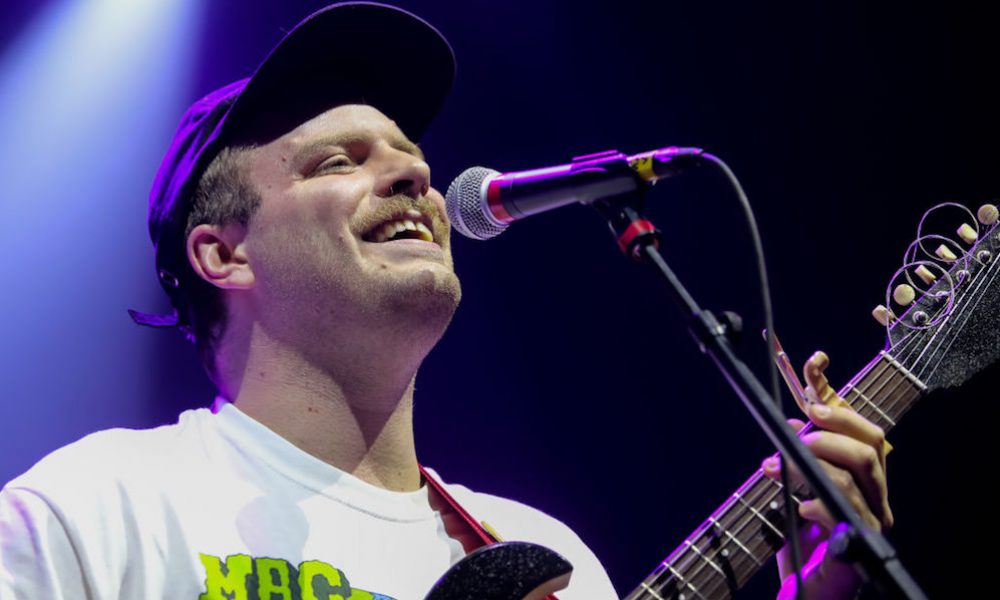 Around this time every December, Mac DeMarco releases a new, characteristically scruffy and warm version of a classic holiday song just in time for Christmas, and his latest is a new take on the melancholy "Have Yourself A Merry Little Christmas." DeMarco's version of the track, which was originally performed by Judy Garland in the 1944 movie Meet Me In St. Louis and previously recorded by a long list of artists from Frank Sinatra to Phoebe Bridgers, is charming and catchy, wrapped up in woozy, lo-fi synthesizer melodies and DeMarco's unmistakable baritone croon. Watch the new clip for the video—featuring DeMarco singing and swaying in a VHS-style home video clip in front of a large inflatable Santa Claus—below.
MAC DEMARCO - HAVE YOURSELF A MERRY LITTLE CHRISTMAS
DeMarco's new holiday offering is his latest installment in an ongoing series of seasonal cover songs released during the holidays. His first Christmas release was back in 2015, when he shared his version of the classic Bing Crosby standard, "White Christmas." Last year, he released his take on "Santa Claus is Coming to Town." And back in 2017, DeMarco released a cover of Paul McCartney's "Wonderful Christmastime."
Mac DeMarco also recently performed a cover of "Frosty the Snowman" on Synthmas: A Holiday Special, a livestream and fundraiser for Save Our Stages—an initiative to aid live music venues adversely affected by the Covid-19 pandemic—and Alexandria House, which provides transitional shelter for women with children in Los Angeles. The stream also included performances from Neon Indian, Dâm-Funk, Black Marble and more. Watch the full archived stream here.
In 2019, Mac DeMarco released Here Comes the Cowboy, his fourth full-length album and first through Mac's Record Label/Caroline. The album is DeMarco's first to crack the top 10 on the Billboard 200 album chart, debuting at number 10 on the week of its release.
Listen to Mac DeMarco's Here Comes the Cowboy here.