Listen To 'Strangers' From Maddie & Tae's Upcoming Eight-Song Set
'Through The Madness Vol. 1' will also include the duo's latest release 'Madness' and recent single 'Woman You Got.'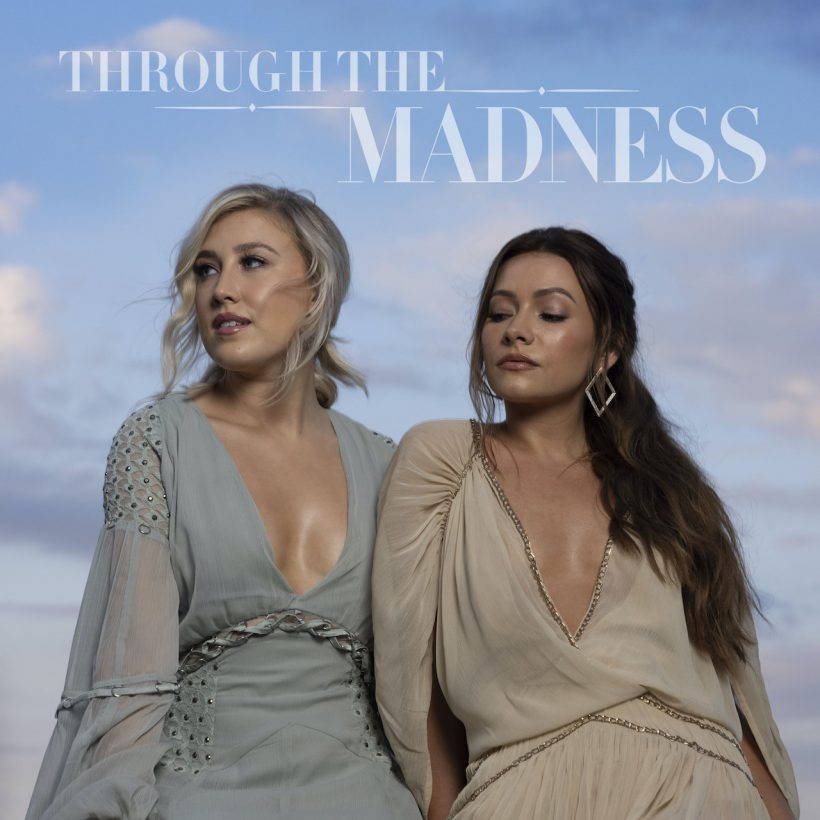 Maddie & Tae have today (7) shared the new song "Strangers," to be featured on the country duo's eight-song collection Through The Madness Vol. 1, which follows on January 28.
The award-winning country act co-wrote the atmospheric track "Strangers" with Adam Hambrick and Jimmy Robbins. The Mercury Nashville release arrives with a lyric video, which you can watch here.
Maddie & Tae - Strangers (Official Lyric Video)
Through The Madness Vol. 1 also includes the duo's latest release "Madness" and the recent single "Woman You Got." There are also two standout collaborations in the collection, with Morgane Stapleton on "Don't Make Her Look Dumb" and with Lori McKenna on "The Other Side."
Maddie & Tae co-wrote each of the eight new songs, also working with collaborators such as Josh Kerr, Laura Veltz, Luke Laird, and Jimmy Robbins. Through The Madness Vol. 1 follows the artists' second album The Way It Feels, which was released in April 2020 and was a Top 10 entry on Billboard's Top Country Albums chart.
Meanwhile, Maddie & Tae have postponed their headlining CMT Next Women of Country Tour Presents: All Song No Static Tour, and will announce rescheduled dates in due course.
Pre-order Through The Madness Vol. 1, which is released on January 28.
The full tracklist is:
1. What It's Like Loving You (Maddie Font, Taylor Kerr, Josh Kerr, Jordan Minton)
2. Woman You Got (Maddie Font, Taylor Kerr, Mark Holman, Laura Veltz)
3. Don't Make Her Look Dumb (featuring Morgane Stapleton) (Maddie Font, Taylor Kerr, Barry Dean, Luke Laird)
4. Grown Man Cry (Maddie Font, Taylor Kerr, Eric Arjes, Jordan Minton)
5. Madness (Maddie Font, Taylor Kerr, Jessie Jo Dillon, Zach Kale)
6. The Other Side (featuring Lori McKenna) (Maddie Font, Taylor Kerr, Josh Kerr, Lori McKenna)
7. Wish You The Best (Maddie Font, Taylor Kerr, Matt Dragstrem, Josh Thompson)*
8. Strangers (Maddie Font, Taylor Kerr, Adam Hambrick, Jimmy Robbins)
Produced by Jimmy Robbins & Derek Wells
* = "Wish You The Best" produced by Josh Kerr & Derek Wells