Maddie & Tae
Maddie & Tae are a country duo comprised of Maddie Font and Tae Kerr who are known for songs like 'Girl in a Country Song' and albums like Everywhere I'm Goin'.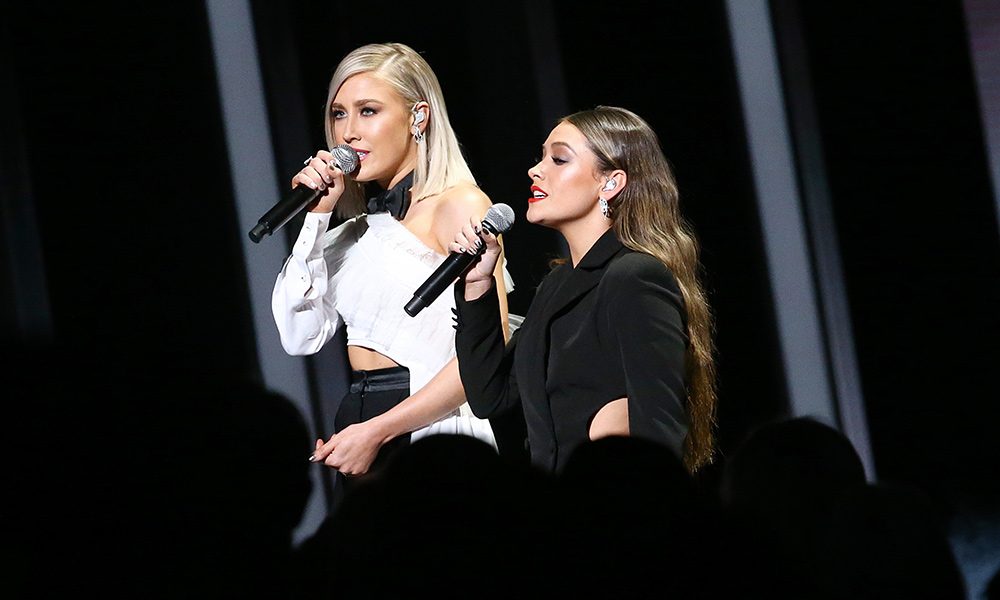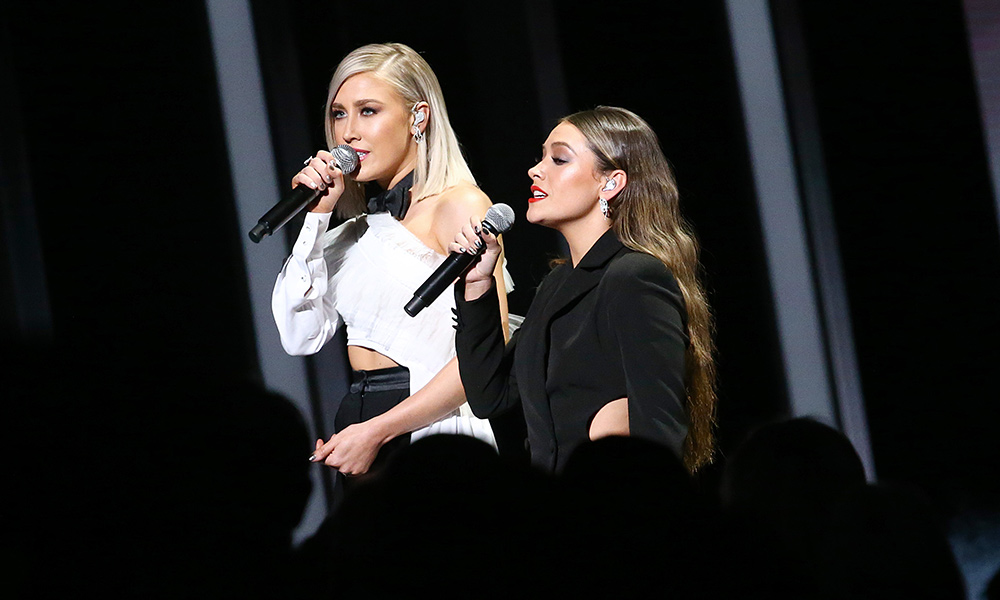 Madison Marlow and Taylor Dye, professionally known as Maddie & Tae, are real Nashville based country girls and a duo to be reckoned with, though both are barely into their twenties. The duo's acclaimed debut album Start Here dropped in 2015 on the famous Dot Records label, an outlet that began life-supporting and specialising in music from Tennessee. Despite the success of the leadoff singles "Girl in a Country Song" and "Fly" Maddie & Tae decided to delay releasing the album until they were fully happy with all the tracks. Rather than rush things they concentrated on arrangements with noted producer/guitarist Dann Huff (Michael Jackson, Scritti Politti, Whitesnake, George Benson, Faith Hill, Megadeth, Rascal Flatts et al), making the valid point that "you only make your first album once. What we had was good, but we knew we could make it much better".
Patience paid off since the album hit 7 on the US Billboard Top 200 and peaked at 2 on the Top Country Albums Chart. The sassy response to "bro-country" attitude that informs"Girl in a Country Song" is backed up by a super catchy country-rock hoe down with a hilarious video (all their Vevo clips are mandatory viewing) that has chalked up a staggering 32 million hits. So for all their blonde good looks and drop-dead gorgeous harmonies, these two ain't no fools and reference Conway Twitty and George Strait for those gents' good ole boy methodology. The track, co-written on St. Patrick's Day in double quick time with collaborator Aaron Scherz is a gauntlet thrown down and a notice of a significant arrival. A Digital download sensation, it has also notched close on 700 thousand sales and made #1 in December 2014, the US Christmas #1, no less.
Madison Kay Marlow hails from Sugar Land, Texas, part of the Houston metropolitan area. Taylor Elizabeth Dye is from Ada, Oklahoma, situated in the rolling hills of the southeast of the state. Born within months of each other in 1995 the duo met when they attended vocal classes and then appeared at a talent-spotting showcase in Dallas. Pretty much instant like-minded friends with shared interests and uncanny bloodline harmony skills the two 15-year olds started performing and busking as Sweet Aliana, playing in front of the Hard Rock, Nashville and parking up in the adjacent Hilton. The song "Waitin' on a Plane that kicks of Start Here was one of their earliest compositions and an increasingly popular choice of song as their street corner crowd spread via word of mouth.
Deciding that Sweet Aliana was a) too cute and b) too childish they settled on Maddie & Tae just before landing their contract, basing the decision on being straightforward, honest and transparent in music as in life and image. "Girl in a Country Song" was actually released as an eponymous EP with three new tracks: "Sierra", "Fly" and "Your Side of Town". As TV shows were conquered and positive reviews started to flood in for Maddie & Tae the girls began to get the inevitable comparisons to the likes of the Dixie Chicks; those with longer memories might recall The Judds or even the Everly Brothers but really the Start Here songs stand alone and on their own four feet. Civil Wars' photographer Allister Ann provided the striking cover artwork depicting the duo in the back of a four-wheeler. As an author and photographer with strong links to the fashion world, Nashville based Ann was perfectly chosen since she sets them not as blonde bombshells per se but as sassy intelligent artists on the rise.
Start Here is a selection of strong narrative songs. The most recent hit "Shut Up and Fish" applies more role reversal wit in the lyric while "Fly" deals with the hardships of cracking open the elusive elixir of success. Brilliant vocals and immaculate musicianship don't harm their cause either. Star players on the album are Dan Dugmore, Stuart Duncan and Paul Franklin, Nashville A-listers with a wealth of experience and great track records. Other specialists include David Huff, responsible for programming and extra percussion, bass guitarist Jimmy Lee Sloas and, more left-field perhaps, Ilya Toshinsky from the Russian ensemble and purveyors of "redgrass" Bering Strait. Ilya brings banjo, acoustic guitar and mandolin to the party.
With their fresh style, confessional songs and script-flipping charisma Maddie & Tae have already charmed even the most cynical. Following the C2C event in London and Dublin, they head back Stateside for a major Spring and Summer tour where their immaculate two-part harmonies are bound to enthral all those who get up close and personal with genuine new talent. Start here.