Maddie & Tae Land Country Airplay No.1 With 'Die From A Broken Heart'
The song hits the top in its 54th week on the Billboard survey, which it entered in the last week of July 2019.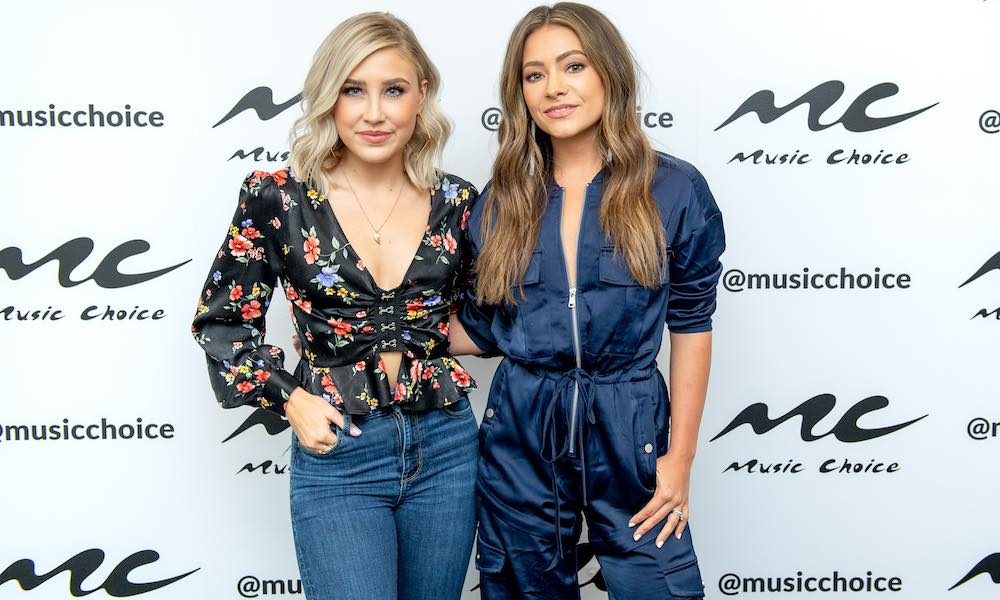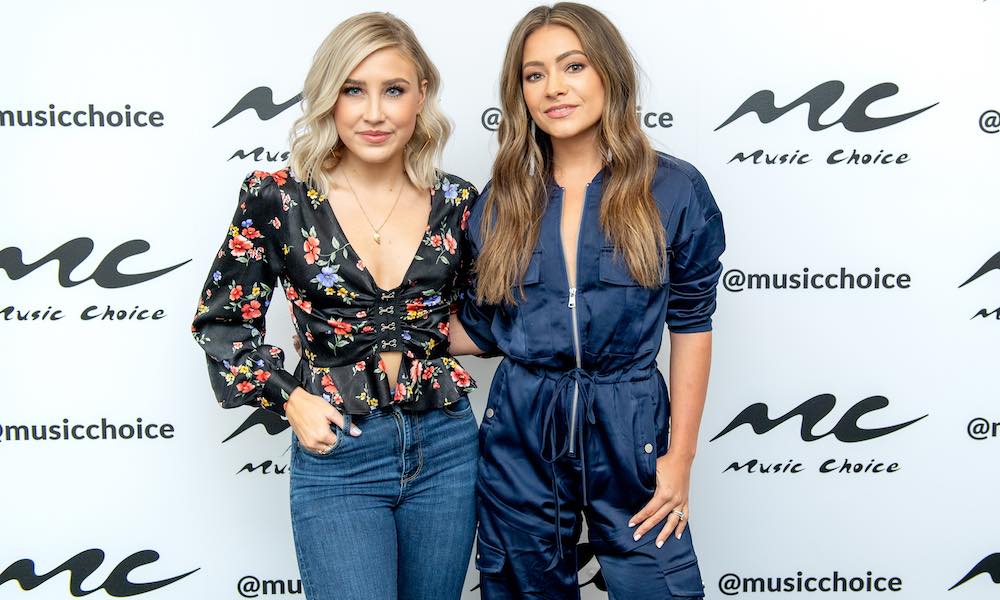 It's good news day for Mercury Nashville duo Maddie & Tae, whose "Die From A Broken Heart" has completed its climb to No.1 on both the Billboard and MediaBase country airplay charts. It's their second such chart-topper, after their 2014 debut hit "Girl In A Country Song."
The song rises to the top in its 54th week on the Billboard survey, which it entered as the Hot Shot Debut at No. 60 for the week of July 29, 2019. It's the latest single to achieve an epic ascension of over a year to the Country Airplay summit.
Maddie Marlow and Taylor Dye wrote "Die From A Broken Heart" with Deric Ruttan and Jonathan Singleton, and it's been described as a standout from their recently-released album The Way It Feels. That, in turn, was seen as "superb" in an Associated Press review.
American Songwriter remarks of the duo: "They excel at constructing tuneful, lyrically direct music that feels authentic, candid and touches a nerve without rattling it." "Die From A Broken Heart," an early success on satellite radio, consistently places in the top five of streaming country songs. It was recently awarded platinum certification by the RIAA.
"Two writers we really gelled with"
Marlow described Ruttan and Singleton as "two of our favorite writers in town" in a 2018 interview with The Boot. "Those were two writers that we really gelled with because they love writing from a deeper place," she said, "so we just really connect with them on that."
The song came into being at a time when the duo's previous label Dot Music was shuttered, before their arrival at Universal Music Nashville. "I would say it was probably a harder song to write," noted Marlow, adding that they were "trying not to get too emotional and just write the best song.
"But now, when we play it out, and I think back to that day and what a rough time that was — oh my gosh, I wish I could have shown myself [how things would work out]. I get choked up a little bit!"
Maddie & Tae recently performed "Die From A Broken Heart" for the Recording Academy's digital series Press Play, which you can see at grammy.com. As reported, they also recently played for the Song Suffragettes series at Nashville's Listening Room Café, combining with the Women's Suffrage Centennial Commission to mark the 100th anniversary of the ratification of the 19th Amendment.
"Die From A Broken Heart" is on The Way It Feels, which can be bought here.
Listen to the best of Maddie & Tae on Apple Music and Spotify.