Maddie & Tae Among Guests At August's Special Song Suffragettes Shows
The series began with a guest appearance by Lindsay Ell, with Ashley McBryde and Runaway June to come.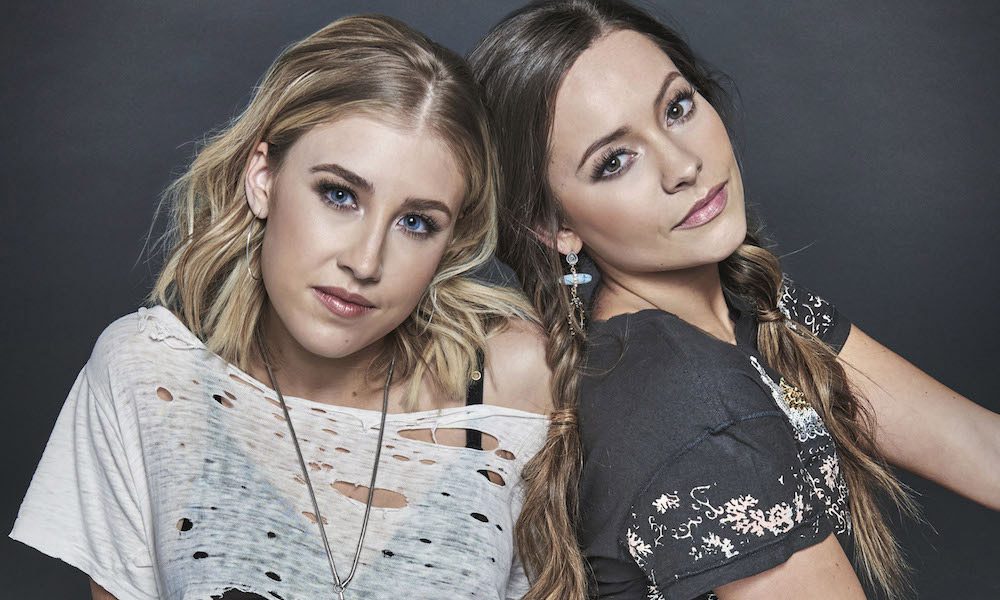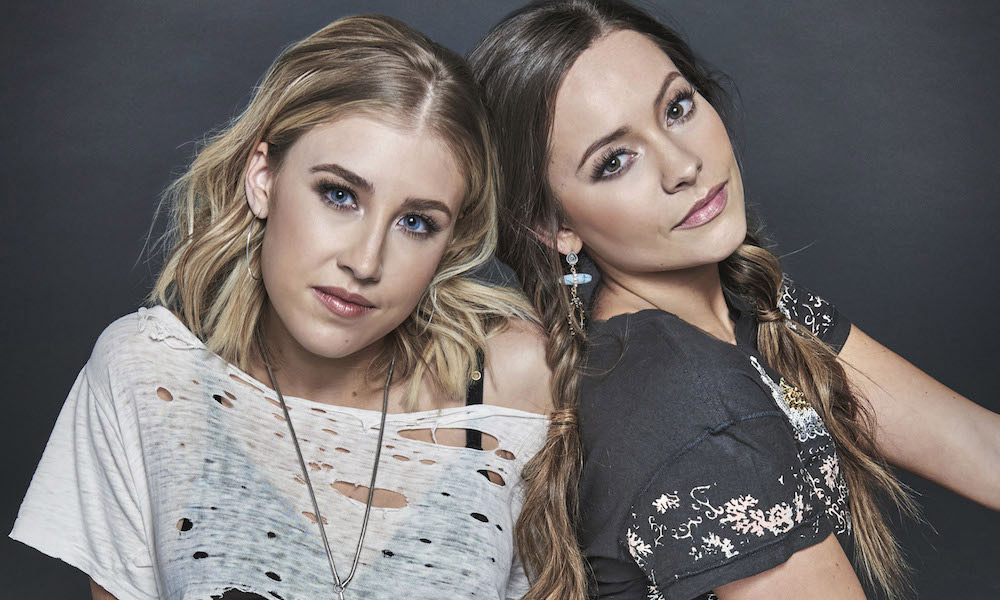 Maddie & Tae are among the artists performing for Song Suffragettes in Nashville at The Listening Room Café during August. The writers' round series, which highlights up-and-coming female musicians every Monday, has joined forces with the Women's Suffrage Centennial Commission to mark the 100th anniversary of the ratification of the 19th Amendment. This gave women the constitutional right to vote on August 26, 1920.
The run of shows began last night (3) at the venue, on 4th Avenue South, with Lindsay Ell. Maddie & Tae will play their date next Monday (10) with further performances confirmed by Ashley McBryde on August 17 and Runaway June on August 24.
Live From Nashville: Song Suffragettes 08-03-2020
The in-the-round performance at the first show featured Ell along with Chloe Gilligan, Julie Williams, Raquel Cole, Carter Faith and Mia Morris. Above we see them performing the Highwomen's "Redesigning Women." Other members of the Song Suffragettes' roster, which currently includes more than 260 female singer-songwriters, will be appearing with the special headline guests on the upcoming nights.
The series is available for free via the Song Suffragettes' YouTube channel. A limited number of tickets for the shows can be purchased at listeningroomcafe.com.
Celebrating National Women's Suffrage Month
WSCC Executive Director Anna Laymon says: "The Women's Suffrage Centennial Commission is thrilled to partner with Song Suffragettes in celebration of the congressionally designated National Women's Suffrage Month in August 2020. Music holds an important place in the history of women's fight for the vote — like in all social movements, music helped to inspire and unify the suffragists who were dedicated to expanding American democracy.
"These activists not only secured the passage and ratification of the 19th Amendment, but they also broke barriers and opened up new opportunities for women for generations to come. By working to ensure talented women artists are represented and celebrated in the world of country music today, Song Suffragettes carries forward the legacy of the courageous trailblazers who fought for women's right to vote 100 years ago. It is a privilege to join with Song Suffragettes to honor the sacrifice and courage of the suffragists."
Todd Cassetty, founder of Song Suffragettes, adds: "For over six years, Song Suffragettes has been fighting the good fight to support underrepresented female voices in music. We named Song Suffragettes as an obvious nod to the fearless women who faced a restrictive government and fought for seventy-two years to earn the right to vote. So it is a true honor to partner with the Women's Suffrage Centennial Commission and be the musical component of their celebration of the 19th Amendment's centennial."
Listen to the best of Maddie & Tae on Apple Music and Spotify.