Maggie Rogers Returns With New Single 'Horses'
'Surrender' is out July 29 via Polydor Records.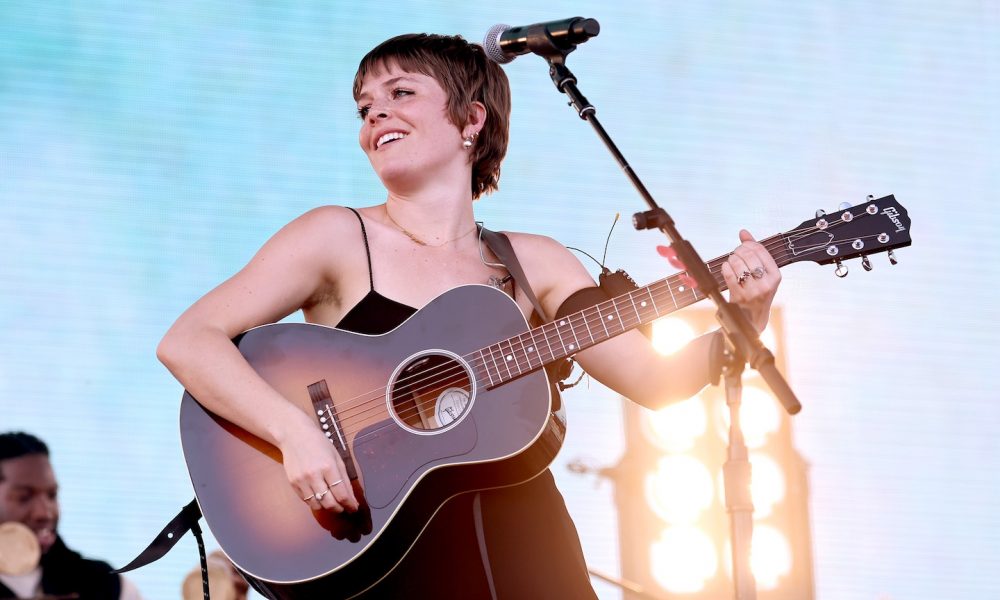 Maggie Rogers has shared another track from her wildly anticipated forthcoming album Surrender, this time with a new single "Horses."
The song begins with gentle acoustic guitar and Rogers' subtly powerful vocals. She sings, "Took me all this long to figure out it's not worth it if I can't touch the ground/ I see horses running wild I wish I could feel like that for just a minute."
Rogers wrote and produced the track with Thomas Edward Percy Hull, also known as Kid Harpoon. "I've never had a day in my life where I have written two songs at once. And I certainly have never had a day where I've written three," Rogers told Apple Music 1 (as per Consequence, via NME).
"Started out the day with 'That's Where I Am', came back after lunch and wrote, 'I've Got a Friend.' Came back after dinner and wrote 'Horses.' And 'Horses' is a one take vocal."
Announcing the song's arrival on Instagram, Rogers wrote: "i love this song with every part of me. 'Surrender' is out in 2 wks. can't believe we're almost there…"
"Horses" follows the previous singles "Want Want" and "That's Where I Am," both of which arrived earlier this year. Of "Want Want," Rogers said: "'Want Want' started in Maine during the pandemic in a small studio assembled over my parents' garage. I wrote and produced it with my old bandmate, Del Water Gap. It was really just about the fun of it all. Some bubblegum world to escape to in the middle of the isolation and darkness."
Speaking about Surrender around the release of "That's Where I Am," the Grammy-nominated songwriter explained a lot of the events documented on the album took place in New York. "In the stark solitude and distance of covid, it was the backdrop for all my claustrophobic fantasies," she said.
"The proximity and pleasure of just staring at strangers. The way a night could unfold. Events that interrupt your day instead of having to consciously and deliberately make each decision. I longed for someone to sweat on me. Spill their beer on my shoes. Be too tall for me to see at the concert."