Massive Attack Release Dub Version Of 'Mezzanine' On Vinyl This September
The remastered digital version of the influential 'Mezzanine' is also available next Friday, 23 August on 2CD and digital.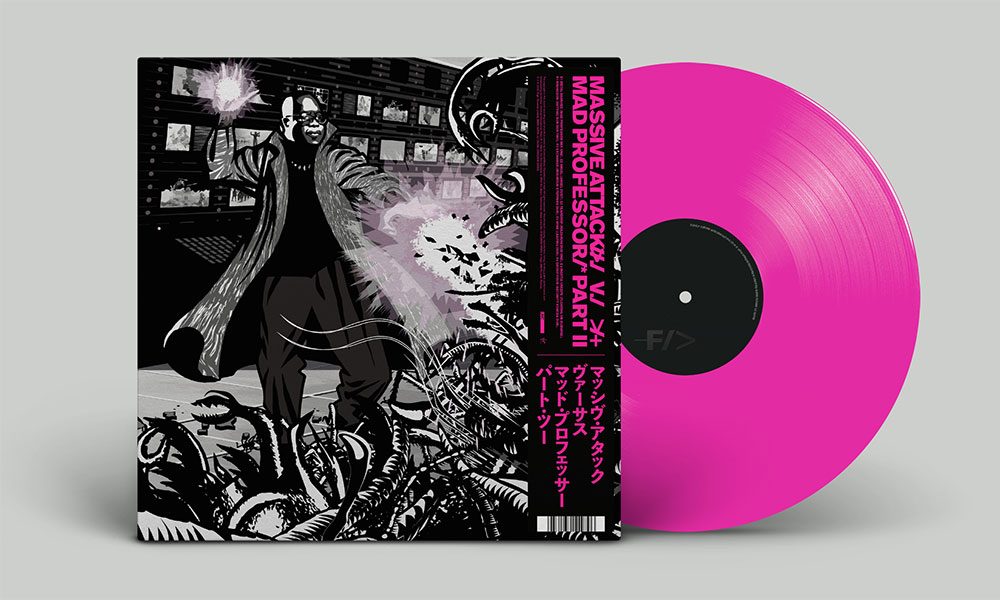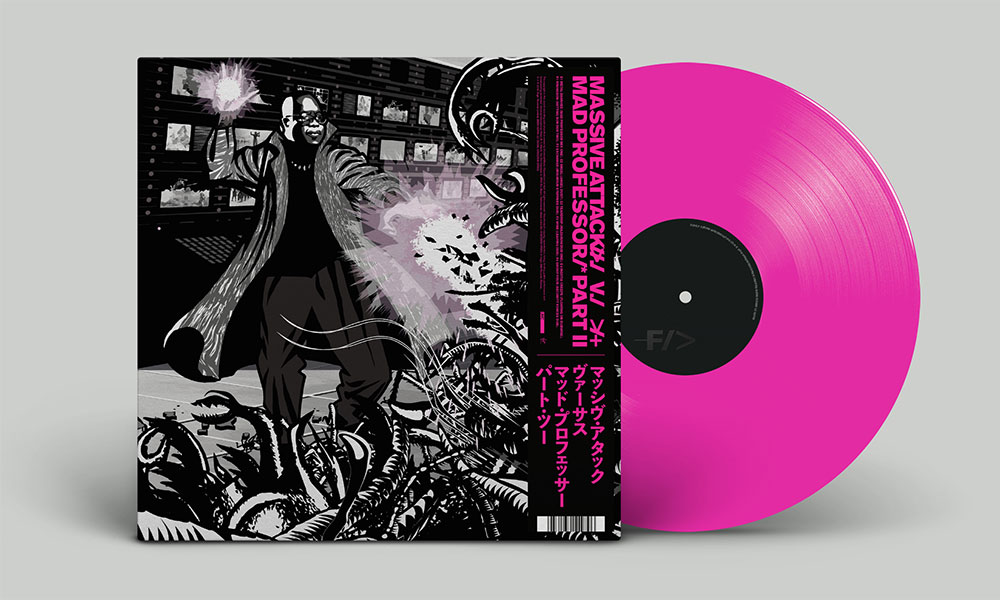 Inflentian Bristolian outfit Massive Attack are set to release Massive Attack vs. Mad Professor Part II (Mezzanine Remix Tapes) on vinyl on 20 September. These radical re-workings by dub maestro Mad Professor originally created in 1998 include versions of 'Teardrop', 'Angel and 'Inertia Creeps' as well as rarities 'Wire' and 'Superpredators'.
The Mad Professor remixes were originally intended to be released on a Mad Professor Mezzanine dub remix album – as the band had done with previous album Protection (No Protection) – yet in the end only a number of his remixes were issued as single B-sides.
The album sleeve, designed by Massive Attack's Robert Del Naja and Tom Hingston, features original artwork from Brute!'s Aiden Hughes.
The remastered digital version of Mezzanine is also available next Friday, 23 August on 2CD and digital. Massive Attack's Mezzanine XXI show designed by Del Naja and film maker Adam Curtis continues in North America throughout September.
Angel (Mad Professor Remix)
In a statement before the trek commenced, Curtis said the gigs "will be the story of the strange journey we have all been on over the past twenty years since Mezzanine was released: How we have moved into a strange backward-looking world, enclosed by machines that read our data and predict our every move, haunted by ghosts from the past.
"A pleasure dome that makes us feel safe from the endless wars outside, and plays back stories both of dreams of glory and the fear of others. But in that safe world suspicion and distrust is spreading — like a virus. The air is growing stale. Everyone sees conspiracies everywhere. But maybe suspicion is control?"
The band's on-going tour has drawn widespread acclaim, with Massive Attack re-imagining Mezzanine using "custom audio reconstructed from the original samples and influences." For further details on all their forthcoming shows, visit the band's official website.
Widely hailed as their masterpiece, and voted No. 15 in Q Magazine's 100 Greatest British Albums Ever in 2000, Mezzanine saw the iconic Bristol outfit move away from the 'trip-hop' sound they had helped define, which embraced elements of rock, reggae, dub and electronica.
Massive Attack Vs. Mad Professor Part II (Mezzanine Remix Tapes) is out on 20 September and can be bought here.
Format:
UK English