Melissa Etheridge Recalls An Obsessive Fan In New Episode Of 'Beyond The Bus'
In the latest in the series, the celebrated singer-songwriter recalls a strange incident in the US Midwest in the late 1980s.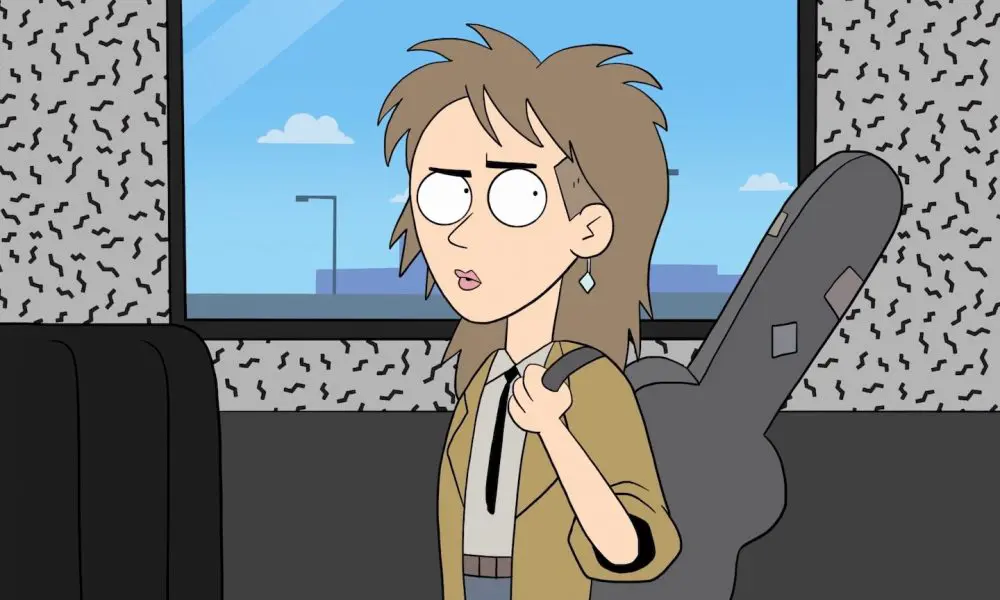 Most of the previous guest stars in uDiscoverMusic's animated video series "Beyond The Bus" have regaled audiences with stories of strange events that have befallen them when they've gotten off their respective tour buses. However, in this brand new "Beyond The Bus" – which you can watch below-  Melissa Etheridge recalls a particularly strange incident involving one obsessive fan that took place when she'd returned to her tour bus one night.
The late 80s were a hectic time for the celebrated Kansas-born singer-songwriter. Her self-titled Island Records debut garnered Etheridge her first Grammy nomination for the single "Bring Me Some Water" and her second album, 1989's Brave And Crazy repeated its predecessor's multi-platinum yield. She was frequently on the road and was celebrating "finally making a little bit of money and getting a fancier bus."
Melissa Etheridge | Beyond The Bus
Melissa's new bus was entirely black and white, and she remembers that "it looked like a late 80s disco," though it also came with a bus driver named Oreo, "a white boy from the South – all he needed was a six-pack of cola and a pack of cookies to drive."
The setting for Etheridge's "Beyond The Bus" incident was somewhere in the US Midwest. Along with her band, she had played a seriously rocking set at an outdoor venue which was part of a larger amusement park. The band made it back to the bus in relative safety, but the trouble started when the security had gone, allowing one young man to make his way illegally into the parking lot.
At this point, Oreo was about to start the bus so the band could leave, but the young fan had no mind to let them pass.
"He was clean-shaven, with kind of long hair, but without too much of a mullet," Etheridge recalls. "He was going 'Melissa, Melissa, I love you!' and I believe he'd had a couple of drinks. He basically stood in front of the bus and wouldn't move even though Oreo was about to start driving."
Something had to give when Melissa's driver drove straight at the young man – and it did when the fan literally grabbed hold of the front of the bus.
"Suddenly, there's this young man with his arms outstretched and his face all pressed up against the window," Etheridge vividly recalls.
"But by this time, Oreo had had enough. He had a baseball bat beneath his seat and…well, that was enough to make the young guy run away.
"Well, after it came out, I didn't have any more young men jumping on my bus," she smiles. "A few young women, yes, but no more young men!"
Listen to the best of Melissa Etheridge on Apple Music and Spotify.