Melody Gardot, Philippe Powell Announce New Collaborative Album
'Entre eux deux' will be released on May 20th.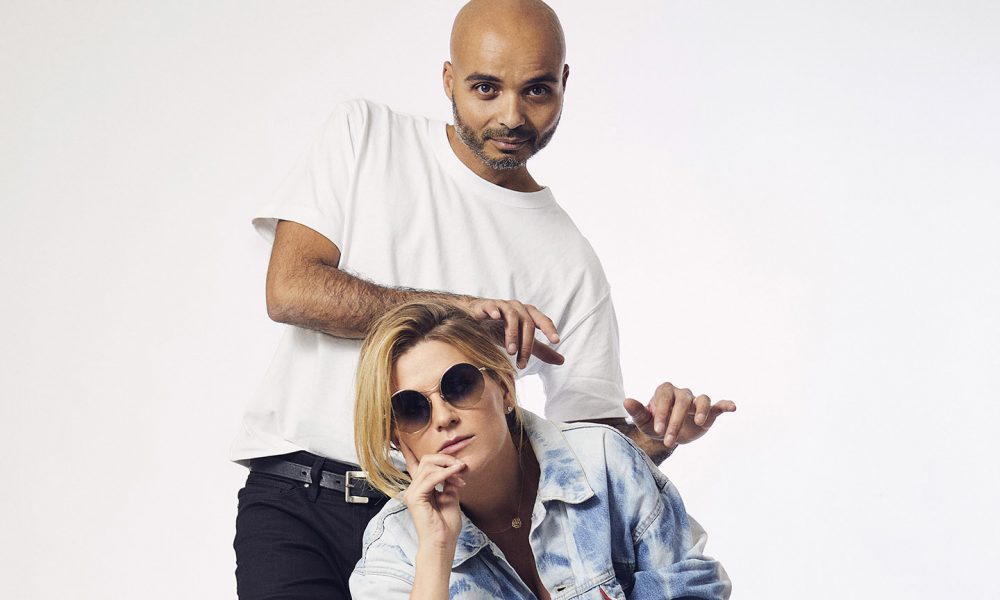 Acclaimed jazz artist Melody Gardot and composer/pianist Philippe Powell have announced a new collaborative album, Entre eux deux, set for release May 20th on Decca Records. In anticipation of the new album, Gardot shared the single "This Foolish Heart Could Love You" alongside a breathtaking music video for the sensual, intimate track.
Directed by Beki Mari and choreographed by Marie-Agnès Gillot, the music video for the new single was filmed in Paris' Musée Rodin and features two dancers, Marie-Agnès Gillot and her male counterpart Germain Louvet.
"Dressed in archive pieces by Japanese Designer Issey Miyake, their movements dash in and out of sunlight from within the walls of the Musée Rodin as they emulate the feeling of that fleeting moment where love just might escape one's grasp," details the press release. The visual was intended to bring life to August Rodin's sculptures, "as if to 'flip the switch' on who is the muse and who is the artist." Fittingly, it is noted that Rodin was often inspired not by models, but by dancers.
Entre eux deux follows Gardot's best-selling LP, Sunset in the Blue. Released in 2020, the album was certified Gold in France, and led to the American-born singer-songwriter receiving the prestigious title of Chevalier in the Ordre des Arts et des Lettres, France's highest cultural accolade.
Gardot's latest release, which marks her sixth studio album, pairs her with Powell, an award-winning French-Brazillian pianist and composer. Recording the album of love songs with Gardot was an experience that Powell describes as, "the most wonderful gift a pianist-composer could ever dream of." The combination of the two artists' musical styles can be described as a nod to the Great American Songbook but dubbed to the Great French Songbook, due to music's French roots.
"If I had to sum up the record in a few words, I'd say this record is a dance between two people who love and value the same things: deep poetry and solid melodies," added Gardot in a press release. "The title Entre eux deux (loosely translated as 'between us two') stands true; it is a peek into the world of two artists who just really dig each other…we hope you dig it too."
Along with releasing the collaborative album, Gardot is also set to embark on an extensive international tour, which includes a three-night residence at L'Olympia in Paris. For tour dates and ticket info, visit the artist's official website.
Click here to preorder Entre eux deux and scroll down to view the tracklist.
Entre eux deux tracklist:
1. This Foolish Heart Could Love You
2. What Of Your Eyes
3. Plus Fort Que Nous
4. À La Tour Eiffel
5. Fleurs Du Dimanche
6. Samba Em Prelúdio (Un Jour Sans Toi)
7. Perhaps You'll Wonder Why
8. Recitativo
9. Ode To Every Man
10. Darling Fare Thee Well