Melody Gardot
The vocal jazz singer has released four albums for Verve including 'Worrisome Heart', 'My One and Only Thrill', 'The Absence', and 'Currency Of Man'.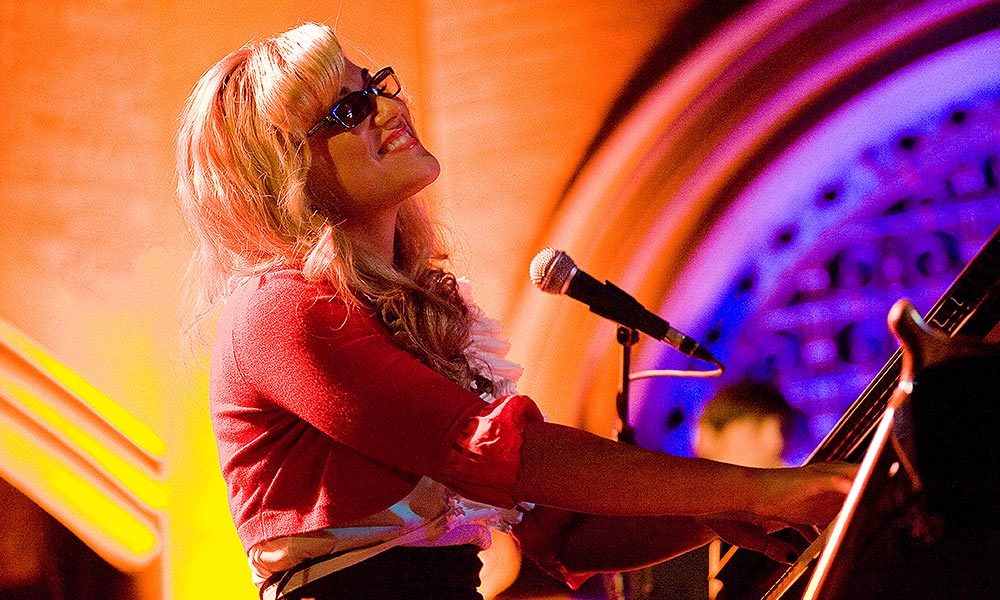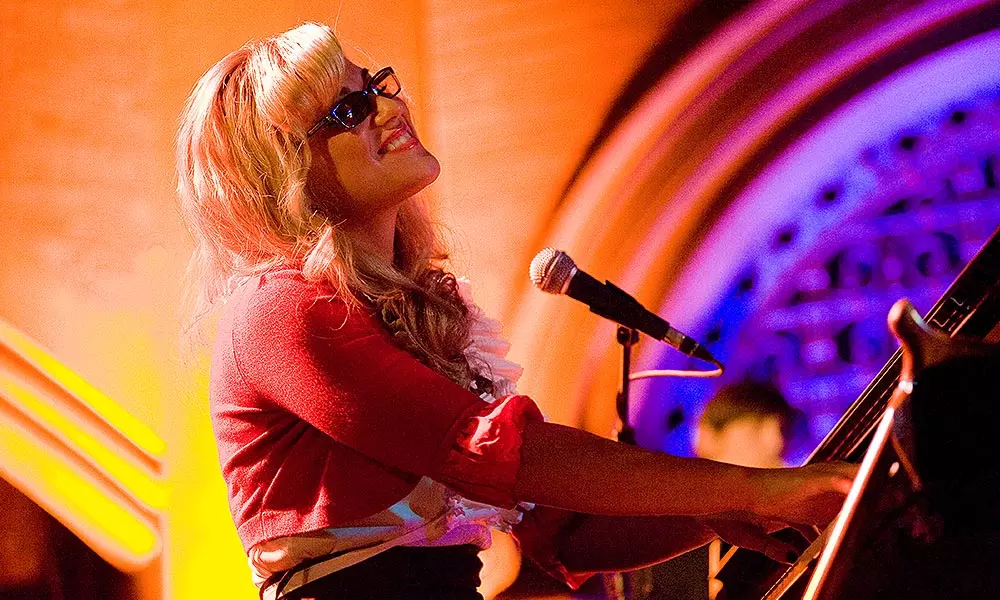 The Grammy-nominated jazz and blues singer and pianist Melody Gardot has risen to stardom since 2005, releasing three timeless albums that place her firmly in a tradition of such greats as Nina Simone and sophisticated ladies like Renee Fleming, Ruth Cameron, Diana Krall, Norah Jones and Cassandra Wilson. It's heady company for someone who has only just turned 30 but this East Coast American deserves the plaudits since her discs on the Verve label combine tradition and contemporary vocalese with flair and warmth. Especially popular in mainland Europe it is only a matter of time before the world wakes up to the delights of My One And Only Thrill and The Absence where she collaborates with her multi-instrumental foil and confidante Jesse Harris to fine effect. While Gardot also writes much of her own material she has a reputation for the well-chosen cover: Joni Mitchell, Edith Piaf, The Beatles, Jacques Brel, Cole Porter and Bill Withers sit easily in her repertoire.
Nevertheless, we salute Melody for her originality and her innate ability to create an atmosphere of well-being that leaves audiences purring with pleasure. Much travelled in pursuit of new and ever more exotic sounds to enrich her craft Melody describe her globetrotting as the search for experience – in life and love. "A lot the stories on the record (The Absence) come from my experiences – but also from the observation of people, living with them, the sadness and joy that came about in little moments. It was really a mutual connection." Time to connect with and discover a startling talent.
Born in New Jersey, Gardot's early years were spent on the road and abroad, living out of suitcases. That wanderlust informs her now. She began playing music aged nine years old and as a teenager, she was performing in Philadelphia bars, becoming a virtual jukebox who could get under the skin of artists she adored, be that The Mamas & The Papas or Radiohead, as well as the great classic standard writers from the golden age of shellac. She had a life-altering moment in 2003 when out cycling. She was hit head-on by a motorist and suffered serious injuries that left her virtually immobilised for a year. But that didn't deter this remarkable young woman and she taught herself guitar and began to write her own songs as a form of personal therapy. It worked. The soothing soul of sound became her friend and her rehabilitation was enhanced by exposure to the luscious music of Stan Getz and the Brazilian beach songs of the late 1950s / early 1960s.
As her powers of movement, speech and memory flooded back so her creativity expanded and early forays into the studio produced Some Lessons: The Bedroom Sessions, an autobiographical account of her state of body and mind that would be the basis for her debut album Worrisome Heart (2006). The diary entry approach suited her style and the title track was released to promote the main disc, soon rising up Billboard's Smooth Jazz Songs chart and making inroads into the Japanese market.
Musically the album showcases her trilling voice and sumptuous melodies. Assisted by Ron Kerber's horns, Mike Brenner's lap steel and Matt Cappy's muted trumpet Gardot lays down a marker here. Listen to the depth and charm of "Love Me Like a River Does" and marvel at the aching intimacy of "Sweet Memory" or "Quiet Fire." This is very high-class music indeed.
Live From SoHo, Melody Gardot's second extended player (an iTunes exclusive from 2009) continues her smart style and habit of trailing her new material to hone it to perfection. Recorded live in New York City, "Baby I'm a Fool" and "Who Will Comfort Me" draw one in with careful scat singing, finger-snapping rhythms and a percussive thrust that is impossible to resist.
The resulting second album, My One And Only Thrill, took her to the West Coast – Capitol Studios, Stage and Sound and Santa Monica's funky Market Street room, where she clicked with producer Larry Klein and offers us a jazz and blues classic. No doubt. Available with variant bonus Deluxe extras, including a Live in Paris session (where her versions of Withers' "Ain't No Sunshine" and her own "The Rain" set up the mood) the main event is also blessed by her take on "Over the Rainbow" and the Gardot/Harris number "Our Love is Easy". It is all subtle and enchanting so no wonder the sales indicate Gold in many territories and Platinum in France, Germany, Norway, Poland and Sweden – places where chanson and cool jazz are revered.
With her own songs like "Baby I'm a Fool" seemingly becoming standards overnight, Melody Gardot took time off to record The Absence (2012) with producer Heitor Pereira, the Brazilian musician whose work has graced Simply Red, Sting, Elton John, Rod Stewart, k.d. lang and Jack Johnson. All that travel time pays dividends here as Melody Gardot expands her fan base abroad and conquers the US Jazz charts by hitting the #1 spot. We'd urge you to discover this as an entire entity – it's one of those albums you want to hear all the way through. And then repeat. If it's invidious to have favourites we can't get over "Amalia" and the closing "lemanja" where the segue into hidden track "Cheque Journeyman" flows into a lengthy and miasmic workout.
Again her choice of sidemen proves impeccable. On Thrill… she kept it in-house with piano, guitar and voice dominating proceedings while on The Absence we find specialists like Yamandu Costa on guitar, Hamilton De Holanda on mandolin, Paulhino Dacosta's percussion and the drumming masters Peter Erskine and Jim Keltner – as well as full strings and horns. This is a terrific disc and really deserves urgent discovery,  that is if you haven't made Gardot's acquaintance already.
In Melody's own words, "Music therapy is part of my life and was an important part of my recovery." You can hear the results of that on 2015's Currency Of Man, a warm and rootsy affair with a West Coast soul swing and expert Larry Klein production. This is modern funk and rock abetted by legendary guitarist Dean Parks. Key tracks include a nod to Sam Cooke on the title piece and echoes of Bill Withers on "Don't Misunderstand". Atmospheric strings courtesy of Clement Ducol and smoke-filled jazz club rapture throughout make this a compelling listen. For further live evidence head to Live At The Olympia Paris DVD, recorded at the legendary Belle Époque-era venue.
Like the best of spell-casting singers, she draws the listener in and provides a warm and seductive resting place. She is a remarkable artist and we're pleased to offer her music here. Get some Melody into your life.
Max Bell