How Decca Records Brought Jazz Music To The World
Decca Records gave jazz artists Ella Fitzgerald and Louis Armstrong a global platform, and continues to shape jazz music in the 21st Century.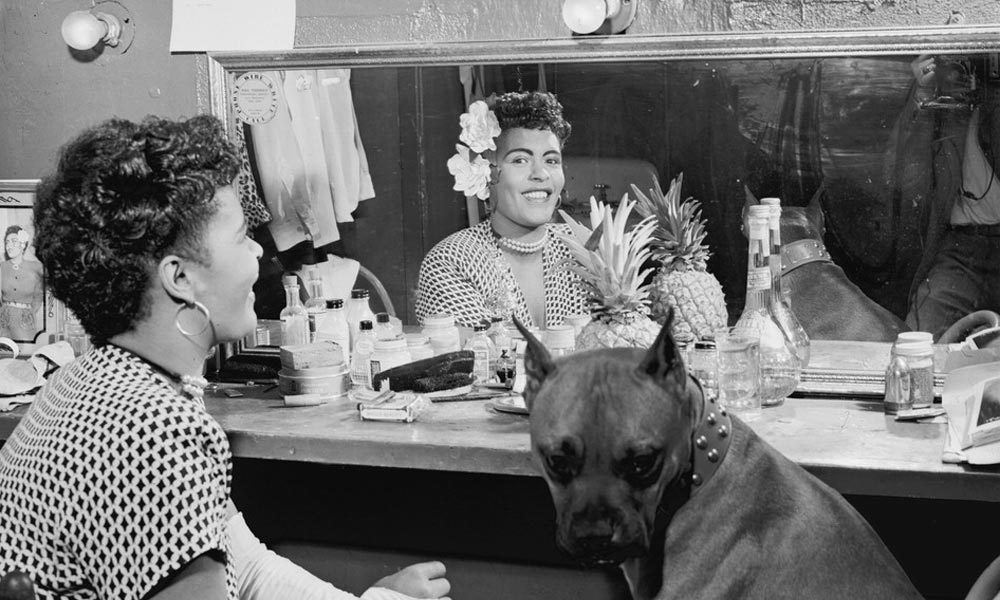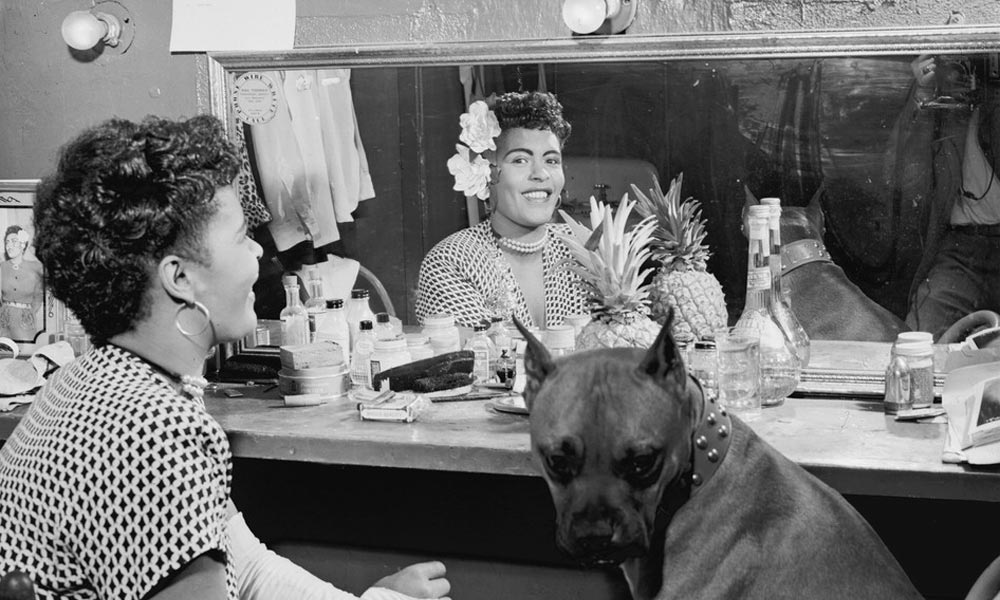 Decca Records can boast a wonderful and eclectic back catalogue that includes The Rolling Stones, David Bowie, Vera Lynn, George Formby, Luciano Pavarotti… and Winston Churchill. But the label has also been home to some terrific jazz over the decades as well.
The first trade adverts for the "Decca Record" appeared in the July 1929 edition of Melody Maker, and within two years, the record company had acquired the British franchises of Brunswick – bringing their first jazz stars, such as Cab Calloway and The Mills Brothers, into the fold.
"Where's the melody?"
One of the label's biggest successes in the mid-30s was with the million-selling Andrew Sisters, who had modeled themselves on the singing of Ella Fitzgerald, the jazz singer responsible for so many great Decca recordings during 1934-55. Musicians knew that Decca was a benchmark for high standards. "Decca's studios in New York City were in a long, rectangular room. At the far end was a large picture of an Indian maiden, standing up and holding her hand in the air, as if signaling that she had a question," recalled singer Maxene Andrews. "In the 'dialogue balloon' she was asking: 'Where's the melody?' As you were recording at the opposite end, you couldn't help seeing that question. It was staring you in the face the entire time you were singing."
In Europe, Decca also pressed a large proportion of early Riverside, Contemporary Vogue, and Esquire releases, making sure that their first-class engineering skills were put to good use, and allowing them to release music by jazz musicians as acclaimed as the saxophonist Coleman Hawkins.
"Gives the song a whole new value"
The jazz maestro Louis Armstrong joined Decca in 1935 and, over the next nine years, he laid down more than 150 sides with his bands, some of them highly commercial tracks. "A musician ain't supposed to just play one type of music," Armstrong said at the time. The results spoke for themselves, as Armstrong's Decca singles contain some of his best-known music – recordings that remain hugely popular.
Billie Holiday had grown up as a fan of Armstrong and was more than happy to record for the same label as him. She joined Decca on August 7, 1944, when she was 29. She was brought to the label by Milt Gabler – the man who had been brave enough to record her song about lynching, "Strange Fruit," for Commodore Records – after he had become the A&R chief at Decca.
Holiday's first song for Decca, "Lover Man (Oh, Where Can You Be?)" – a slow ballad often simply known as "Lover Man" – reached No.16 in the charts and was later inducted into the Grammy Hall Of Fame. During her years at Decca, Holiday's voice became more and more subtle. Bob Haggart, who was Holiday's musical director on some of the Decca sessions, was always enthralled by her gift of re-shaping melodies. "The 1947 song 'There Is No Greater Love' is an excellent example of how Billie could take a standard tune and add her Midas touch to the existing melody – giving the song a whole new value," said Haggart.
In September 1949, on one of her last Decca appearances, Billie Holiday shared a recording date with Armstrong. Trumpeter Bernie Previn, who played on the session, recalled how excited she was at the prospect of working with her idol. They collaborated beautifully on "You Can't Lose a Broken Heart" and "My Sweet Hunk O' Trash."
"One of the coolest and most prestigious labels of all time"
Other greats of the era to record for Decca and its subsidiaries included Louis Jordan – his wonderful hit song "Choo Choo Ch'Boogie" – bassist Ray Brown, singers Mel Tormé and Teddy Grace and bandleaders Tommy Dorsey, Artie Shaw, and Duke Ellington. At this time, Decca in America was producing around 135,000 discs a day.
The 2013 compilation Count Basie: The Original American Decca Recordings – which appears in our guide to the 50 best jazz albums of all time – brought together all the sides that Count Basie recorded for Decca between 1937 and 1939, and captured one of the greatest ever swing bands at their most vibrant. Basie's brilliant band at the time included the saxophone maestro Lester Young, as well as vocalists Jimmy Rushing and Helen Humes.
In the post-war era, Decca became a groundbreaking home of pop and rock – with a stable that included The Rolling Stones, Them, Tom Jones, The Who, The Moody Blues, and David Bowie – but they continued to back jazz, including some early British releases by George Melly. As part of his work for Decca, the late producer Tony Hall, who died in June 2019, revived the subsidiary Tempo label and produced sessions by jazz acts such as Ronnie Scott, Tubby Hayes, Dizzy Reece, and Victor Feldman for the label, before the imprint was discontinued in 1961.
Jazz in the 21st century
In recent times, some of the most popular jazz musicians of the 21st Century have signed to Decca Records. When Universal Music's Universal Classics and Jazz (UCJ) labels were rebranded Decca in 2009, it brought Jamie Cullum into the fold. Cullum had been snapped up by Tom Lewis in 2003 and went on to establish himself as an international star. New Jersey-born singer Melody Gardot was another important signing.
In September 2013, Gregory Porter released Liquid Spirit on Decca in the UK (via Blue Note France), an album that brought chart success with the title song, "Hey, Laura," "The In Crowd," "No Love Dying," and "Water Under Bridges."
In 2018, Decca signed the actor and jazz fan Jeff Goldblum to make his recording debut on piano. "I'm so happy to be in cahoots with the wonderful people at Decca, one of the coolest and most prestigious labels of all time," Goldblum said.
Any label that can swing with Basie, scat with Armstrong, beguile with Holiday, and entrance with Ella certainly deserves to be called "cool" and "prestigious."
Decca: The Supreme Record Company – The Story Of Decca Records 1929-2019 can be bought here.
Looking for more? Discover the full history of Decca Records, "the supreme record company."