Tony Hall, Decca Records Music Executive, Producer, Writer & DJ, Dies Aged 91
Hall's storied career included work with seminal artists ranging from Ike & Tina Turner, to Black Sabbath, Tubby Hayes and The Real Thing.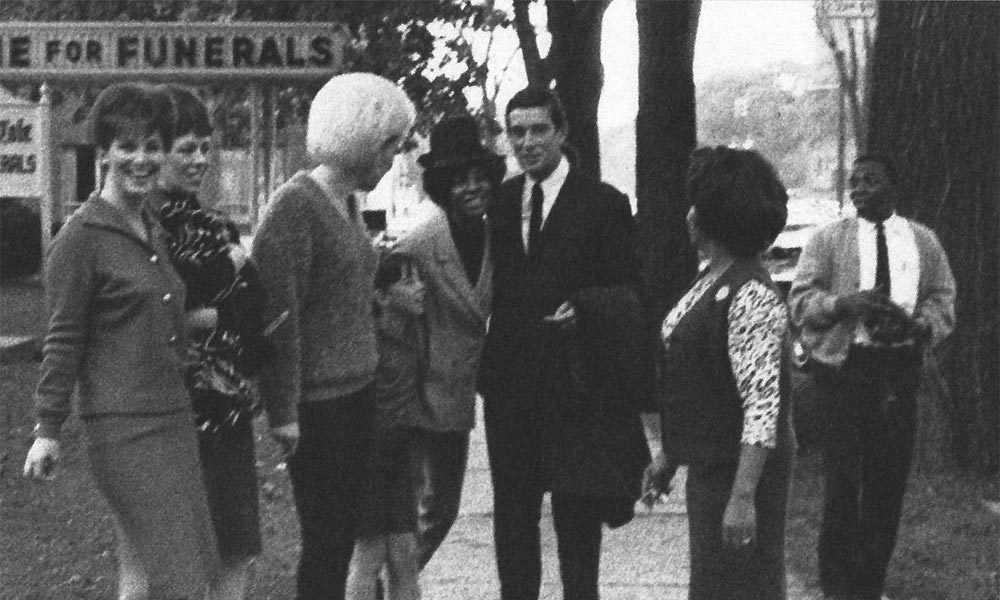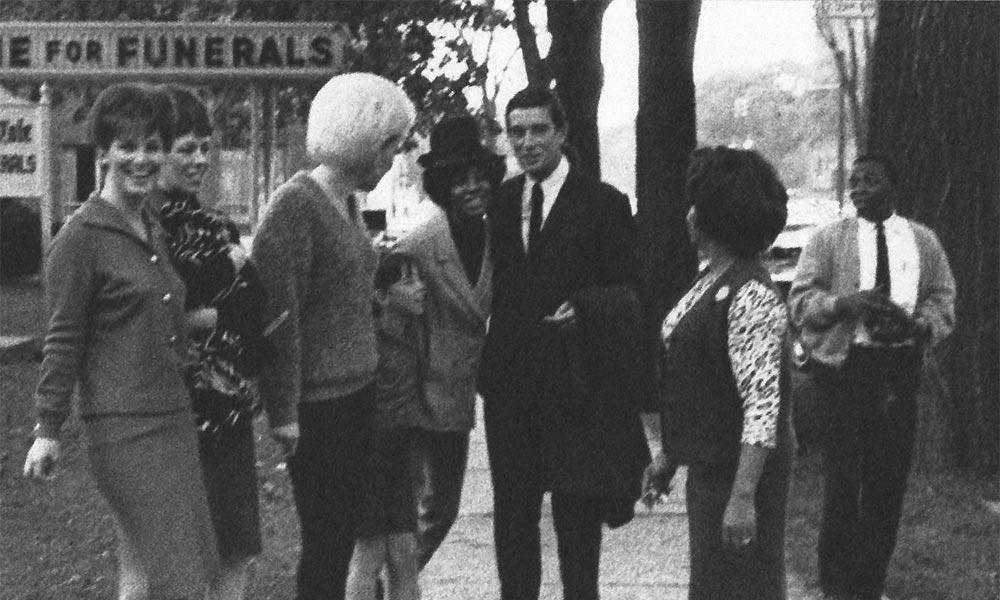 Tony Hall, the pioneering British music executive, columnist, record producer and radio DJ (centre in the above photo, with Martha Reeves) has died at the age of 91.
Hall (full name Anthony Salvin Hall) was born in Avening, Gloucestershire, on 1 April 1928 and was educated at Lancing College. After National Service, he started working at the Feldman Swing Club (later the 100 Club) in Oxford Street, London, where he became a regular host and met many of the leading jazz acts of the day.
"I got friendly with Jack Marshall, who was the compere there, and he was also the assistant editor of Melody Maker under the legendary Pat Brand," Hall told Record Collector in 2013. "Jack was getting a bit tired and wanted to give it up. He asked me if I'd like to do the gig.
"So my first Sunday out of the Army, dressed in a dreadful demob suit, I appeared at Britain's top jazz club, hiding behind the microphone and working with all the fabulous guys whose names I only knew from records."
In 1952, Tony Hall started working for Jeffrey Kruger at the Flamingo Club. After writing music reviews for publications such as Disc and The Sporting Review, he then started working as an A&R man for Decca Records in 1954 after the label's then promotions man, Bunny Lewis, suggested he apply for the job.
"I went along, not thinking I had a hope in hell of getting it", Hall revealed in 2013. "There were about 20 people who applied – and by some fluke I got the gig. So that was me getting into the record business as a product manager and promotion guy."
Hall soon took responsibility for reviving the subsidiary Tempo label, and produced sessions by jazz acts such as Ronnie Scott, Tubby Hayes, Dizzy Reece and Victor Feldman for the label, before the imprint was discontinued in 1961.
As part of his work for Decca, Hall also presented regular sponsored pop music programmes on Radio Luxembourg during the late 1950s and 1960s. Also in the 1960s, he contributed a regular column to the pop music weekly Record Mirror, which Decca owned at the time. He also managed the promotion and distribution of Atlantic Records product in the UK, and promoted Ike and Tina Turner's 'River Deep, Mountain High', a record which had failed in the US but became a major hit in the UK.
"White producers [in the US] wouldn't play it because Ike & Tina Turner were black artists, so it died a death there", Hall told Record Collector. "But thanks to Radio London, which was a big help, we got 'River Deep..' to No. 1 in England."
River Deep - Mountain High
The soul devotee was an early champion of Motown Records, as he told writer and kindred spirit Adam White, the author of Motown: The Sound of Young America. "I was one of the first to wave the T-M flag," said Hall. "I became converted thanks largely to The Beatles – and my former assistant, Tony King. When 'the boys' lived across the street from me, it was the Miracles, Mary Wells and the Marvelettes all night, every night. I repaid part of my debt by introducing them to Marvin Gaye. Strangely enough, they'd never heard him. Ask George or Ringo." More of that conversation can be found at White's West Grand Blog. 
Hall was a mentor for many of the emerging industry figures of the 1960s, including the Rolling Stones' co-manager Andrew Loog Oldham. He was also very much the man about town on the London scene of the period, often as compere for the artists he championed. He was MC for the Four Tops' debut UK shows at the Saville Theatre of late 1966 and for their British tour early the following year. Alan Smith, in his review of the latter concert for the NME, wrote: "As compere, Tony Hall was in absolute command. He knows what he's talking about, and audiences respect him for it."
Also in 1967, soon after leaving Decca and setting up Tony Hall Enterprises, the entrepreneur's ear for a hit led him to the bluebeat sound of Desmond Dekker's '007.' Some smart detective work on the whereabouts of its Pyramid label, and soon he was promoting the Jamaican artist's debut UK hit, which soared to six-figure sales.
Such was Hall's standing that, in December 1967, an edition of the Observer newspaper 's colour supplement dedicated to the London underground music scene included a feature on him. It documented a day in his busy life, under the title Promotion and Two Per Cent.
Tony Hall Enterprises, the UK's first independent promotion company, was responsible for promoting acts including Jimi Hendrix, Joe Cocker, and Black Sabbath. "They were a blues band called Earth who went to Germany and came back with the name Black Sabbath", Hall later recalled. "I signed them through a guy called Jim Simpson. Tony Iommi was a great blues guitarist and Ozzy [Osbourne], used to sing the blues, without any medallions, crucifixes or anything. We got them a showcase down in London's Ronnie Scott's and Olav Wyper at Vertigo signed them."
Hall also played a part in the career development of the young Elton John. DJM Records plugger Steve Brown, who produced Elton's 1969 debut album Empty Sky, then went to see Hall to talk about potential collaborators. It was the experienced executive that suggested they contact both Gus Gudgeon and Paul Buckmaster, as they did to huge and lasting effect.
Hangin' On A String (Contemplating)
In his later career, Hall moved into management, guiding the careers of The Real Thing, Loose Ends and Lynden David Hall in the 1980s and 1990s. Even into his last months, as a nonogenarian, Tony's unquenchable appetite for music had him writing album reviews for Jazzwise magazine.
"I wanted to push things I thought personally were really good musicianly records", he told Record Collector, looking back on his career. "All of my life I wanted to help artists who were different and it was my jazz background that gave me the highest standards for listening to pop music." Additional reporting by Paul Sexton.
Format:
UK English