Melody Gardot Teams Up With Sting For A 'Little Something'
The upbeat duet comes ahead of Gardot's long-awaited new album, 'Sunset in the Blue.'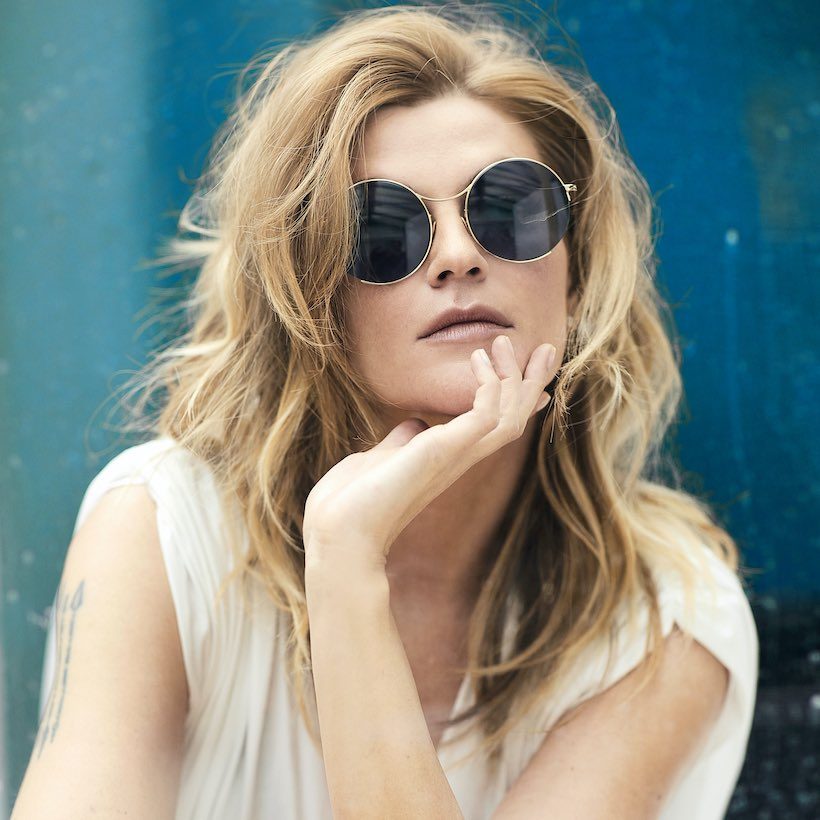 Acclaimed jazz singer-songwriter Melody Gardot has teamed up with Sting for the upbeat duet, "Little Something." The Latin-influenced pop tune – which marks a stylistic departure for Gardot – comes ahead of her forthcoming album, Sunset in the Blue, out October 23 via Decca.
"Little Something" was a collaborative effort by both artists, with help from Sting's longtime guitarist, Dominic Miller, and French producer Jen Jis. Four-time Grammy Award-winner, Robert Orton (Lady Gaga, Carly Rae Jepsen, Lana Del Rey) mixed the track. You can check the official lyric video out below.
Melody Gardot & Sting - Little Something (Lyric Video)
"It was so much fun to trade vocals with the exquisite Melody Gardot," said Sting in a statement, praising the tune's "simple and infectious joy." He added, "I hope you can hear the smile in our voices."
"During these complicated times, collaboration is the only saving grace for us musicians," shared Gardot. "I was so surprised when Jen Jis came to me with this track, and then to find out it was a duet with Sting! While I recognize it is a big switch from my usual musical genre, I loved having the chance to challenge myself with something new…that's what music is all about."
Gardot collaborated on a global scale earlier in the pandemic when she hired a remote team of musicians from around the globe to contribute to her single "From Paris With Love." The song was released in June, alongside a video that featured handmade messages of love submitted by fans. While all participating musicians were paid standard UK studio wage, Gardot and Decca waived their profits – instead donating proceeds to Protégé Ton Soignant to support French healthcare workers amid the COVID-19 crisis.
Earlier this summer, Gardot made headlines when recording sessions for Sunset in the Blue marked Abbey Road Studios' very first COVID-safe bookings. The legendary studio had shuttered their doors for nearly 10 weeks – a first in their long and storied history. The session, helmed remotely by producer Larry Klein, was also a post-lockdown reunion for members of London's Royal Philharmonic Orchestra.
Described in a press release as "an orchestral celebration of [Gardot's] jazz roots," Sunset in the Blue finds Gardot reuniting with the Grammy Award-winning Klein (Joni Mitchell, Herbie Hancock), arranger and composer Vince Mendoza (Björk, Robbie Williams, Elvis Costello), and the legendary engineer Al Schmitt (Frank Sinatra, Joao Gilberto, Bob Dylan, Paul McCartney).
Sunset in the Blue is available on October 23 and can be pre-ordered here.