Watch Metallica's Melbourne Show From 2013's 'Soundwave' Tour
The Melbourne show is the 13th stream in the 'Metallica Mondays' series which kicked off back in March just as lockdown measures were being put in place.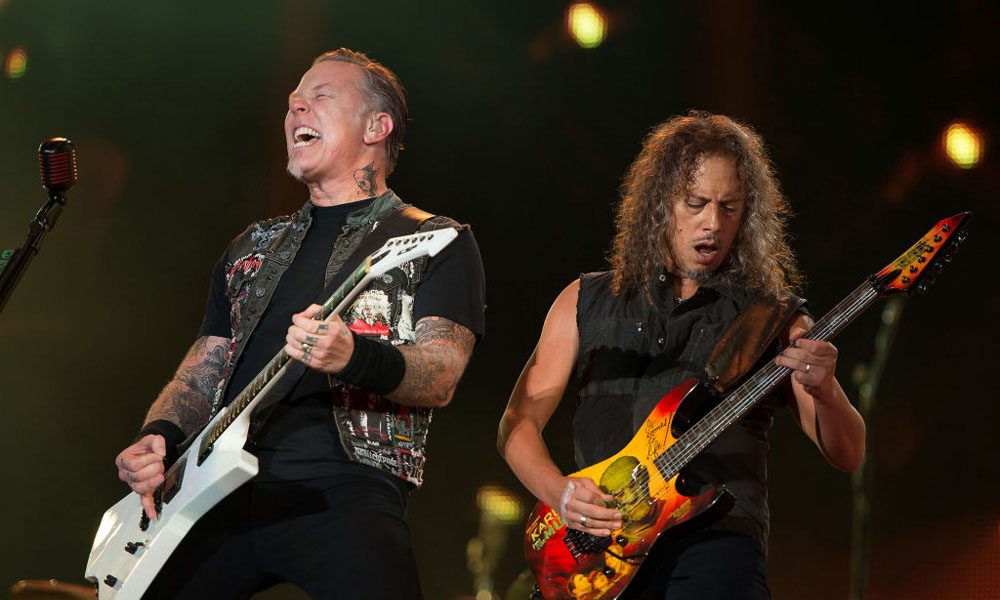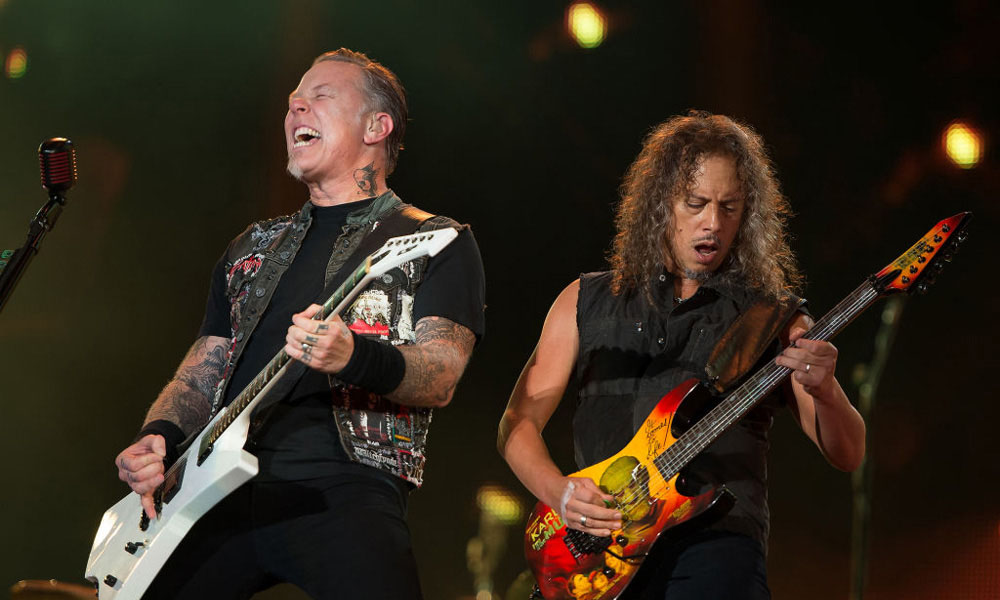 Metallica have released the latest episode in their 'Metallica Mondays' concert series – their show from Melbourne, Australia, from the 'Soundwave' tour of 2013.
It was initially broadcast late last night and becomes the 13th stream in the run which kicked off back in March just as lockdown measures were being put in place. You can check it out below.
Metallica: Live in Melbourne, Australia - March 1, 2013 (Full Concert)
Introducing the stream, drummer Lars Ulrich says: "Today, we are going to Melbourne, Australia, in 2013 on the 'Soundwave' tour. There was a travelling festival all across Australia – a bunch of gigs here, there and everywhere. Lots of bands and among them were Linkin Park, A Perfect Circle, Slayer, Stone Sour, Kyuss Lives, Tomahawk and so on.
"Looking at the setlist, there's some pretty crazy stuff here – although I'll try not to give the setlist away."
Prior to this Melbourne show, the 'Metallica Mondays' series has featured sets from cities including Paris, San Francisco, Copenhagen, Munich and London, and have seen the band go back as far as 1983 on their 'Kill 'Em All For One' tour.
The band said in a statement, "While we're all doing our part and staying home, we find ourselves missing live music, so how about we dive back into a few of our favourite shows at a socially responsible distance?"
Each concert in the series is broadcast on the band's YouTube and Facebook at 8pm ET (1am GMT) with fans able to donate cash live to Metallica's All Within My Hands foundation during the stream.
In March, Metallica announced that their South American tour, which was originally planned for April, has been postponed until December. In addition, the band's appearances at four Danny Wimmer Presents-produced festivals in May and September have been cancelled: Epicenter in Charlotte, Welcome To Rockville in Daytona, Sonic Temple in Columbus and Louder Than Life in Louisville.
Guitarist Kirk Hammett told 'The Pulse Of Radio' in a recent interview that Metallica have to be in better than average shape to play its music live. "There's a physicality to our music that we cannot ignore, so we just kind of have to keep ourselves in a certain sort of physical sort of state where that we can't let ourselves get to a point where we can't play these songs," he said. "That's just not allowed. When we write this music, we have to make sure that we can play it and play it when we need to play it."
Listen to the Best of Metallica on Apple Music and Spotify.
Format:
UK English