Metallica Launch New 'Enter Night' Branded Beer
Following the successful launch of their Blackened American whiskey, the metal titans have joined forces with Stone Brewing for their new Pilsner beer.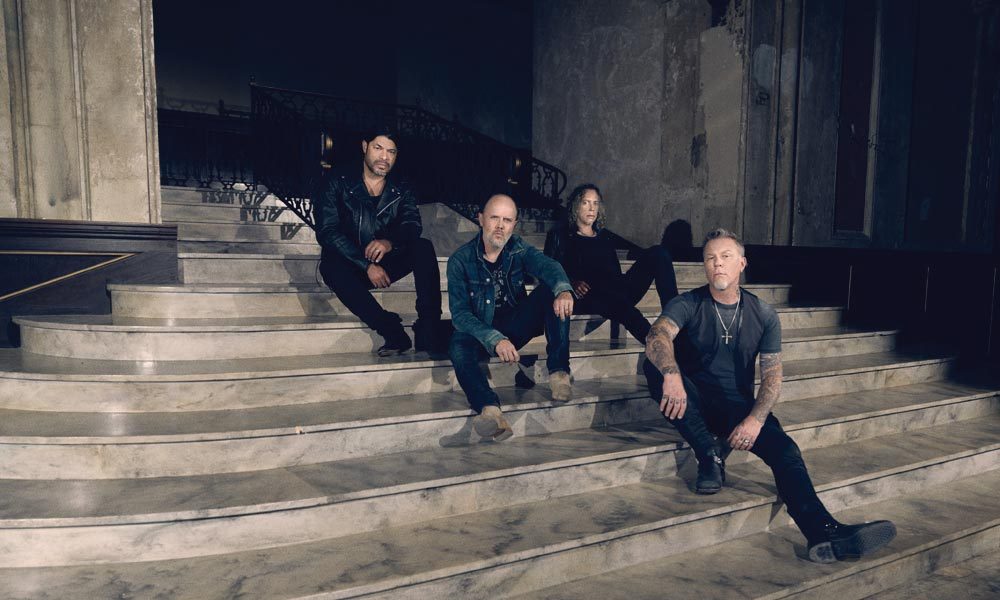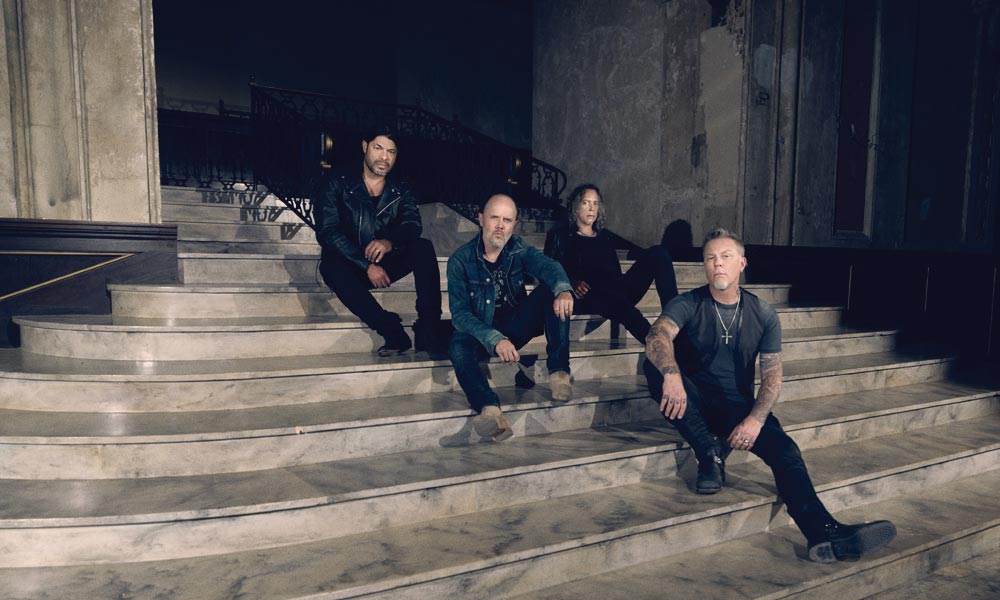 Metal legends Metallica are brewing up a storm with a new branded beer entitled Enter Night Pilsner. The new beer has been produced by the band in conjunction with Stone Brewing's Arrogant Consortia.
The band say in a statement: "If you've been to one of our recent arena shows, you may have sipped from the black and red cans or even picked up a few in the surrounding neighbourhoods.
"Now we're expanding nationwide, and come spring, taking it international covering Europe, Australia, China and beyond!"
The statement continues: "Stone Brewing is the perfect partner for us with endless commonalities in our ideals, outlooks, and paths forward. Our views of the worlds that we each inhabit, of creativity and process, and of sense of place in relation to our peers and "The Man" are almost identical. We can't wait to share this incredible beverage with everyone out there.
"This collaboration is beyond effortless and pure, and we can't wait to share this incredible beverage with everyone out there.
"In conjunction with the leadership of Stone, we have participated throughout every step alongside their talented brewing team. From our HQ outside of San Francisco to Stone's brewery and HQ in San Diego to many beers backstage at shows, the spirit of collaboration was powerful."
Metallica: Enter Sandman (Official Music Video)
Fans looking to pick up a can or two can find their nearest stockist using the Arrogant Consortia beer finder.
Enter Night is the result of Metallica's second venture involving the beverage industry. Previously, they teamed up with renowned distiller Dave Pickerell to launch Blackened, a blended American whiskey named after the opening track from 1988's …And Justice For All album.
While the whiskey is only currently available in North America, it's been well received by whiskey aficionados and hopes are high that the liquor will make its way to the rest of the world soon.
Shortly after the launch of Blackened, Pickerell died suddenly at the age of 62, with Metallica issuing a statement to say he was "an extraordinarily smart, extraordinarily creative, and extraordinarily passionate life force, and the mark he left on the world of whiskey and distilled beverages is far larger than mere words could accurately reflect."
Explore Our Metallica Artist Page.
Format:
UK English