Watch Metallica Perform 'Nothing Else Matters' From 'S&M²'
The band's upcoming live album and documentary, S&M² is scheduled to hit stores on August 28.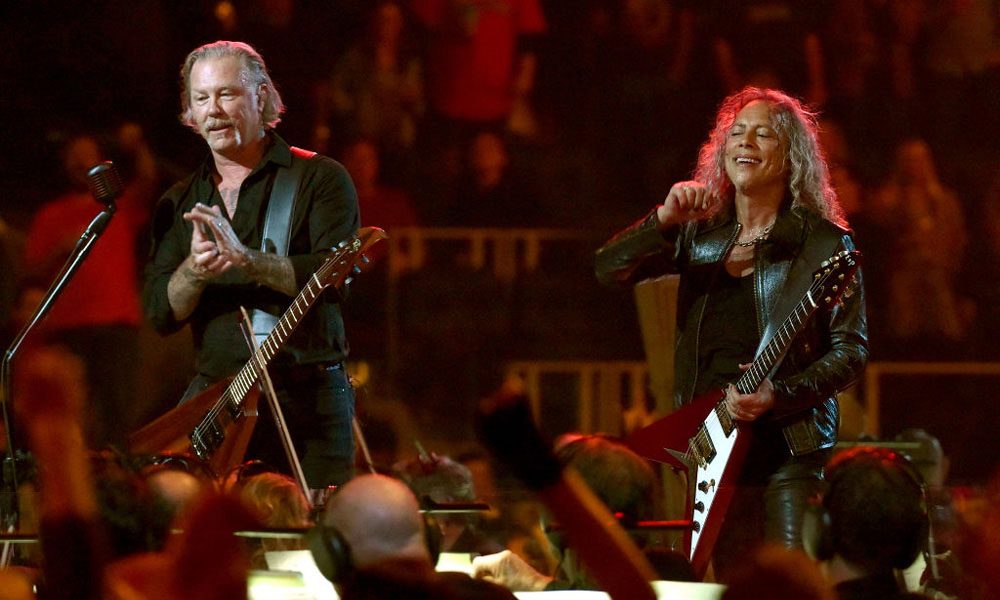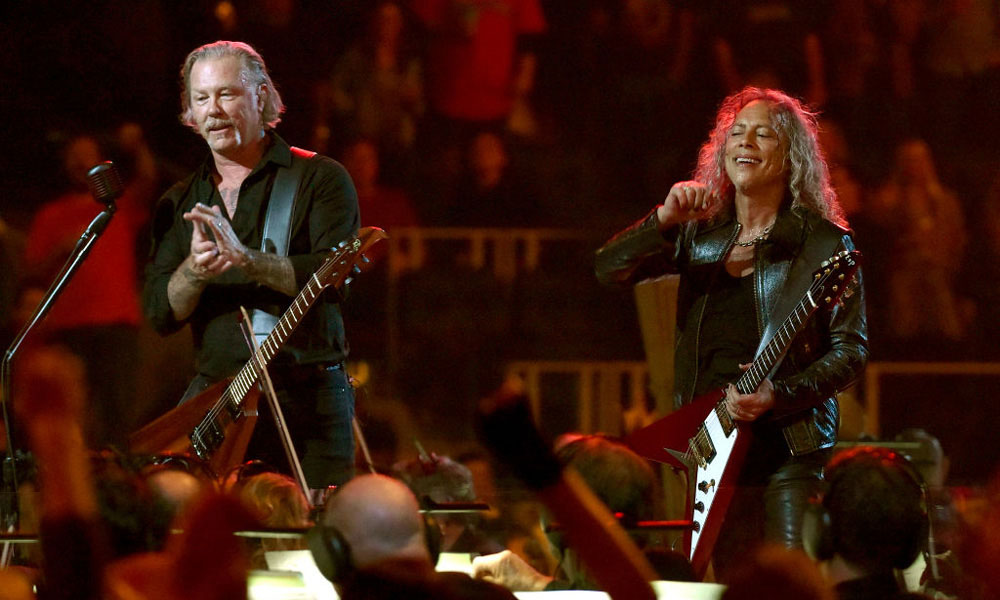 Metallica have shared a live version of their Black Album classic "Nothing Else Matters". You can check it out below.
Metallica & San Francisco Symphony: Nothing Else Matters (Live)
The track features on the band's upcoming S&M² live album and documentary, which will hit stores on August 28 on 4LP, 2CD, DVD, Blu-ray, coloured vinyl, Deluxe Box set and as a Fifth Member exclusive Super Deluxe Box Set, which will be limited to just 500 copies.
"Nothing Else Matters" is the penultimate track on S&M² and is sandwiched between "Master Of Puppets" and set closer "Enter Sandman."
Recorded over the two sold-out Metallica shows that opened the Chase Center — the new 18,064-seat arena in San Francisco — the S&M² box set captures more than two and a half hours of James Hetfield, Lars Ulrich, Kirk Hammett and Robert Trujillo joining forces with the nearly 80-strong San Francisco Symphony, with a special appearance by legendary conductor Michael Tilson Thomas.
The shows each drew 16,000 fans and saw the four members of Metallica playing on a circular, revolving stage in the center of the arena floor, surrounded by 75 members of the Symphony and conductor Edwin Outwater. They were rapturously received by the 40,000 fans who traveled from nearly 70 countries, as well as the media: Rolling Stone raved "the group proved that anything was possible," Variety noted an atmosphere "buzzing with excitement," while the Mercury News witnessed "a concert that fans will be talking about for decades to come," and Consequence of Sound hailed "a true celebration of Metallica and their musical prowess."
The three-hour concerts were split into two parts and included a rendition of 'Anesthesia (Pulling Teeth)' from Metallica's debut album, Kill 'Em All, performed as a solo by the Symphony bassist Scott Pingel in tribute to Metallica's late bassist Cliff Burton.
Lars Ulrich told Kerrang!: "The "Anesthesia" bass solo was incredible. The way the fans reacted to that was goosebump-city. I loved the dare of playing "Iron Foundry". I loved revisiting songs we don't play so often like "The Outlaw Torn" and "The Call Of Ktulu".
S&M² is out on August 28 and can be pre-ordered here.