Watch Mickey Guyton's Video For 'Without A Net'
The Grammy nominee performed the song for the documentary 'Stuntwomen: The Untold Hollywood Story.'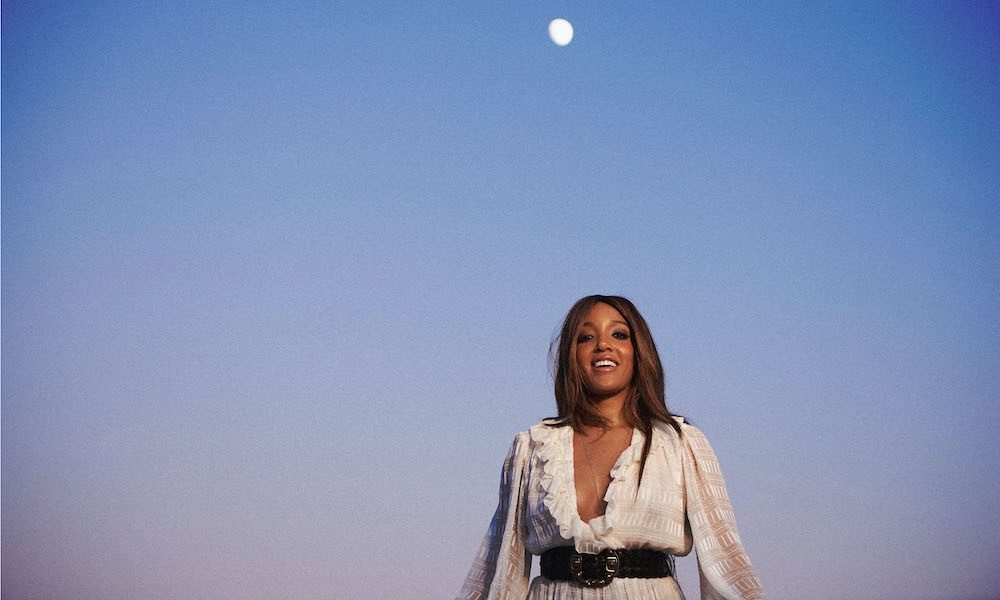 Recent Grammy nominee Mickey Guyton has released a new visual for her latest song, "Without a Net." The powerful ballad, written by legendary songwriter Diane Warren, is featured in the documentary film Stuntwomen: The Untold Hollywood Story.
Released in September, Stuntwomen features narration by actress Michelle Rodriquez and chronicles the incredible lives of women who perform the stunts in some of Hollywood's biggest action sequences.
The Gabriel Gely-directed "Without a Net" video intercuts clips from the film with performance footage of Guyton.
Mickey Guyton - Without A Net (Official Music Video)
"I can't think of a better singer for this song than Mickey Guyton, an artist who is all about going beyond all limits," praised Warren in a statement.
Indeed, Guyton has broken several glass ceilings this year – making history as the first Black female solo artist to earn a Grammy nomination in a country category (Best Country Solo Performance for "Black Like Me.") In September, Guyton also became the first Black woman to perform solo at the ACM Awards, where she sang "What Are You Gonna Tell Her?," the lead single from her Bridges EP.
In addition to a Grammy nod, the poignant "Black Like Me" – in which the Texas-born Guyton sings, "If you think we live in the land of the free, you should try to be black like me"– was ranked among one of the best songs of 2020 by The Associated Press and NPR. The latter outlet called Guyton "the best pure singer in Nashville since Carrie Underwood," adding that the song "started many necessary conversations and will be remembered as a milestone in the genre's evolution."
Looking ahead, Guyton will celebrate the new year alongside Tori Kelly, Sheryl Crow, and others, as a performer on the Rose Parade New Year Celebration presented by Honda. The special airs on ABC, Hallmark Channel, KTLA, NBC, RFD-TV, and Univision at 8:00am PST on January 1, 2021.
Bridges is out now and can be bought here.