Midland Announce 'The Sonic Ranch' Documentary And Soundtrack
Out March 19, the film chronicles the country band's earliest days together, while the album features never-before-heard songs.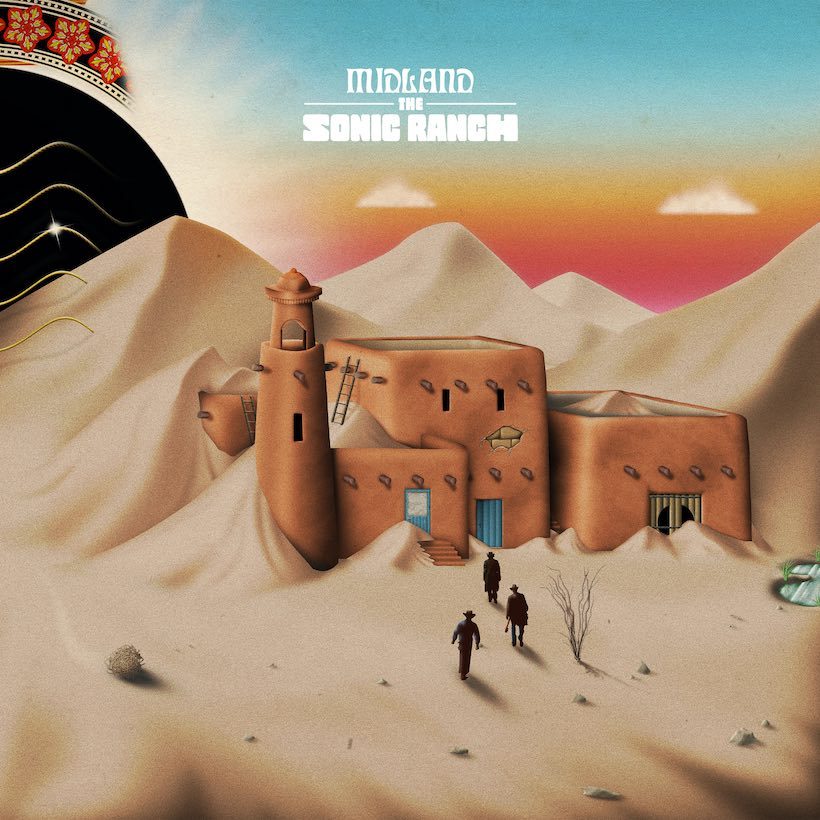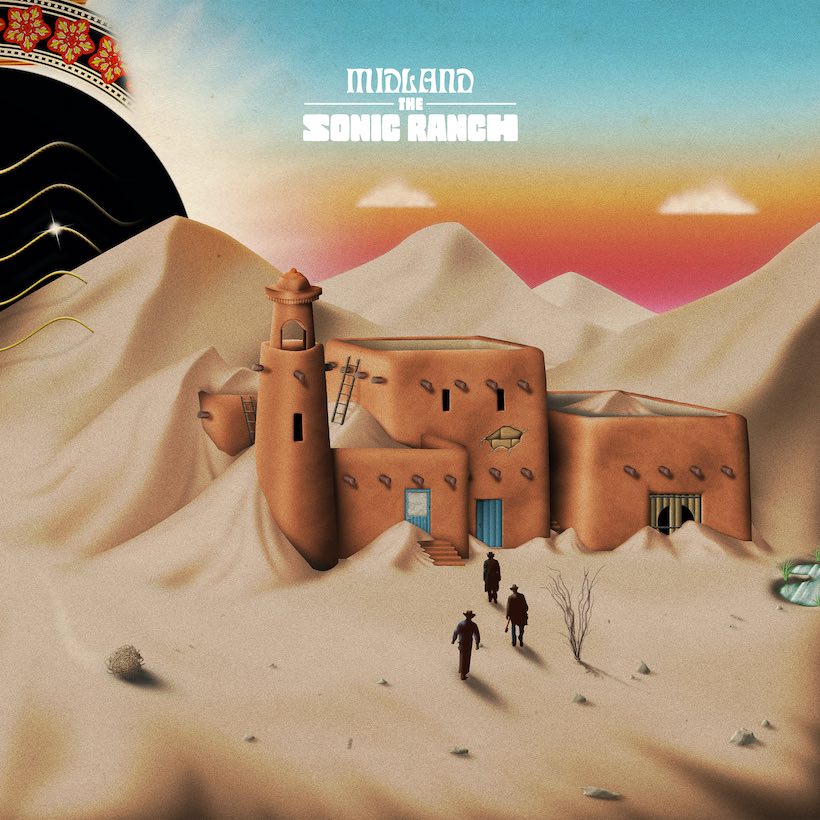 ACM Award-winning country band Midland is giving fans an intimate look at their formation and earliest sessions in a new documentary, Midland: The Sonic Ranch, and an accompanying soundtrack, The Sonic Ranch Sessions – both out March 19. Fans can catch the film on CMT's platforms, including their YouTube channel.
"In the spring of 2014 we took 11 days out of our very separate lives to head down to the Sonic Ranch, a studio nestled along the dusty American side of the Rio Grande outside El Paso, Texas," recalls the band in a statement. "Midland was not so much a band as an experiment fueled by an assortment of spirits – but mostly tequila and the possibilities painted in our imaginations. We had no record label or manager and we had never played a show together. These recordings capture three friends, at a live-in studio in the desert, trying to make a dream come true."
The resulting songs from those formative days will be available for the very first time as The Sonic Ranch Sessions. Of the album's 14 tracks, only one selection ever made it to an album ("Fourteen Gears," which was later re-recorded for 2019's Let it Roll).
Today, the band is sharing "Cowgirl Blues (Mark Wystrach Vocal)" in advance of the soundtrack, along with a music video.
Before bassist/vocalist Cameron Duddy, guitarist/vocalist Jess Carson, and lead singer/guitarist Mark Wystrach signed to Big Machine Records and released their 2017 debut, On the Rocks, they were a loose collective of friends, who started jamming at Duddy's Jackson Hole wedding. From there, Carson and Wystrach began writing songs together – and decided to lay down tracks at the Tornillo, TX-based Sonic Ranch. Duddy came along to document the proceedings on film but ended up joining in on the sessions.
"It started as exploratory," Duddy told Variety. "All of us were living in separate places: Jess was up in Oregon, I was in California and Mark was not far away from me, and we were best buds, but everyone was getting pulled in these separate directions, all of which were non-musical for the most part, living somewhat ordinary lives, having given up on music."
He continued, "Because it just got to a point living in L.A., when we'd all been in bands in our twenties and teens, that it was just like, 'Oh man, this just doesn't seem like it's going to happen.' You gotta keep the lights on. And so showing up was kind of this experiment – three friends getting together and just seeing what would happen. By the time we left, it was like, 'This is a band. Everything else that we have going on in our lives, business or creative, is just not important. It's going to have to take a backseat.' And we all felt that way, flying home from Texas."
Fast forward seven years and Midland is now a best-selling trio – topping the Billboard country chart with hits like "Drinkin' Problem," "Make a Little," and "Burn Out," selling out shows across the country, and playing the CMA, ACM, and CMT Awards. Last year, amid lockdown, the group dug out those early videos and realized that there was potential there. They enlisted filmmaker and producer Brian Loschiavo (Bluebird, On the Record) to assemble their vast amount of footage into a documentary.
"It's just kind of this treasure trove that you don't normally get to see kind of the big bang moment – the inciting incident of a band," Loschiavo explained to Variety. "We at first thought we were going to need to supplement it with interviews or voiceover or reshoots, but the verité feel of everything really worked, and I think it came together really beautifully with just the existing footage."
Midland: The Sonic Ranch premieres March 19 on CMT. Watch the trailer here.
The Sonic Ranch Sessions will be available on March 19. Click here to preorder the album.