Moneybagg Yo Drops New Single And Video 'See Wat I'm Sayin'
The track follows his new single with Kodak Black, 'Rocky Road.'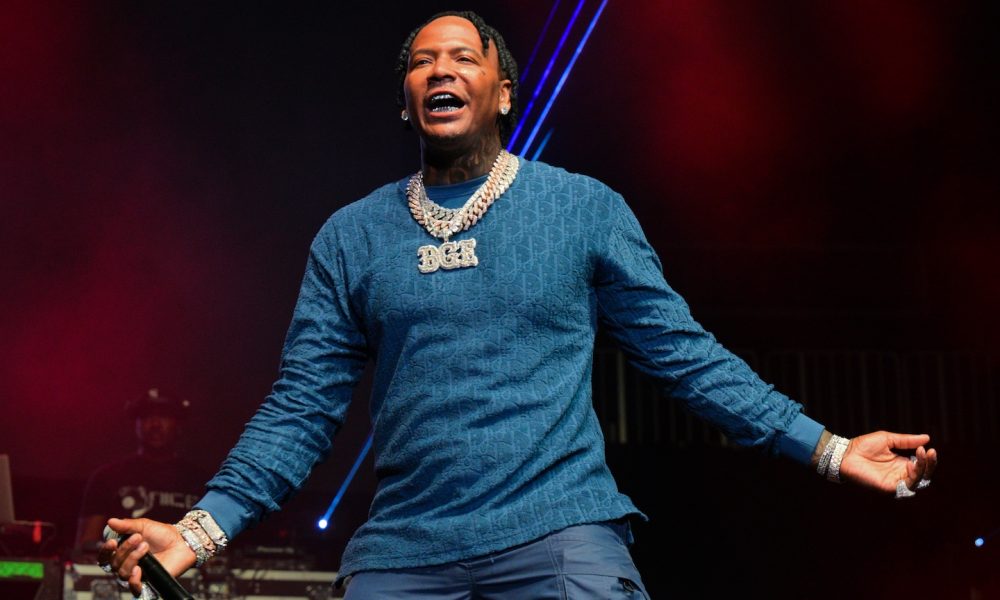 Memphis star Moneybagg Yo has returned with "See Wat I'm Sayin," a self-assured new single powered by ominous production by Tay Keith and Drumgod, sly flexes, and effortless confidence.
Combining slick talk with an infectious hook, "See Wat I'm Sayin" is the sound of a heavyweight enjoying his status as a superstar. "See Wat I'm Sayin" is now available at all digital retailers.
httpv://youtu.be/ç?rel=0
Coasting over murky synths, Moneybagg lets loose bars that oscillate between playful luxury and casual, but deadly seriousness. "Four b_____s can fit in the Phantom/ I be with Baby when I'm in Atlanta," he raps, evoking images that can only come from a life in the fast lane. Elsewhere on the track, he unloads some unimpressed observations of would-be rivals: "I know a click got more reppers than steppers/ One gone shoot sumn maybe outta 10 of em."
"See Wat I'm Sayin" arrives just a few weeks removed from the release of "Rocky Road," a Kodak Black-assisted single full of heartfelt trench recollections and soul-baring honesty. These singles are just the latest entries in one of rap's most well-rounded catalogs.
Bagg's new release also comes shortly after the multiplatinum star, CMG head honcho Yo Gotti and CMG labelmates EST Gee, Mozzy, Blac Youngsta, and Lehla Samia were featured on the cover of Billboard and crowned as "The Hardest-Working Label in Hip-Hop."
As a pioneer of his craft, the Memphis native has been able to garner a cult fan base and prove his artistry as one of the best rappers currently working. After sharing his 2020 album Time Served, Bagg continued to prove his magnetism with the release of his fourth studio record, A Gangsta's Pain, which debuted at No.1 on the Billboard 200 in 2021.
Most recently, Moneybagg Yo also starred in a Nike commercial alongside NBA star Ja Morant, helped develop artists on his label, Bread Gang, and continued to explore different business ventures—his latest being Vior Water. In 2022, he seems set to maintain his unbreakable hot streak. With songs like "See Wat I'm Sayin," he makes it clear his reign atop rap isn't stopping anytime soon.