Explore The Morrison Hotel Gallery's Virtual Elton John Exhibit
The gallery's very first virtual exhibit, "SIR: A Retrospective Of Rock Royalty", features a career-spanning collection of photos of the iconic star.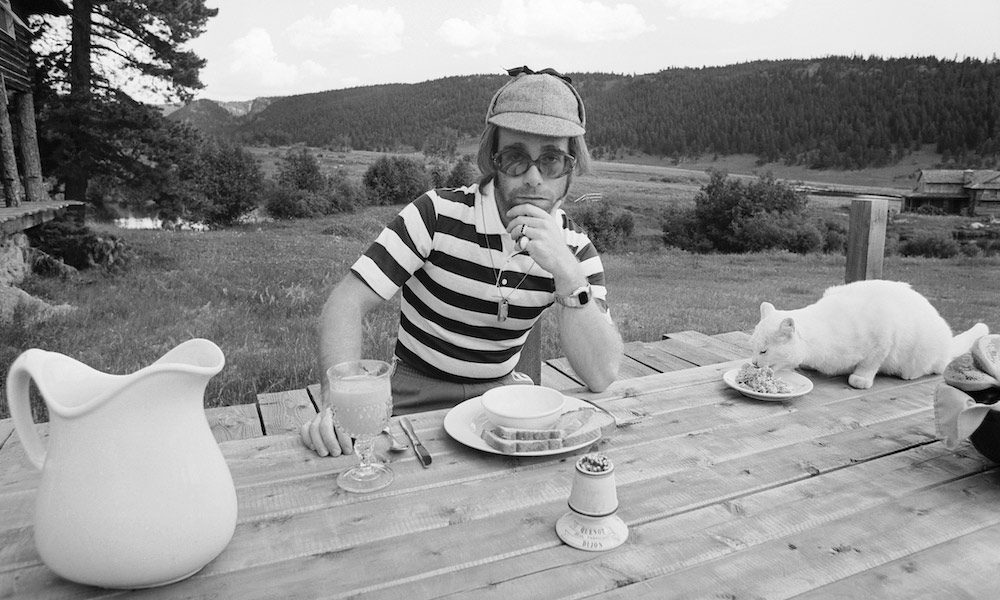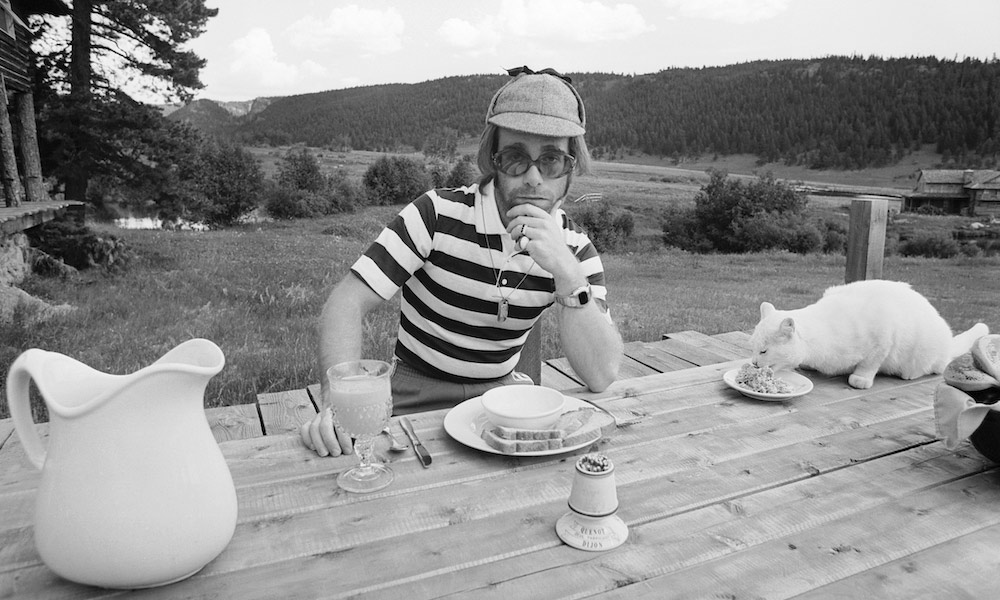 The Morrison Hotel Gallery, which specialises in fine art music photography, has just released its first virtual exhibition, SIR: A Retrospective Of Rock Royalty, which focuses on the life and career of Sir Elton John. The images were captured over five decades by such acclaimed photographers as Ed Caraeff, Norman Parkinson and, most notably, by the late Terry O'Neill, who met John in 1970, soon after the singer-songwriter's breakthrough single, 'Your Song', was released.
In an interview with Rolling Stone, Robin Morgan, the CEO of O'Neill's agency, Iconic Images, shared that, "Terry said he liked to be a ghost. He liked to be a shadow around [his subjects]. He didn't want to get involved."
Morgan went on to describe O'Neill's first meeting with John, who would become the photographer's lifelong muse. "Elton had his first recording contract and got his first song played on the radio. Terry heard it and he thought he was listening to brilliant new American star. He went in search of this guy and found Elton a mile away from where he lived. They became firm friends, and Terry became the go-to guy for Elton."
O'Neill would go on to shoot some of the most iconic images of the flamboyant artist – including at his legendary 1975 shows at LA's Dodger Stadium and on the set of The Who's Tommy in 1974.
The photographer also captured more intimate moments in the artist's life – working in the studio, taking downtime on tour, showing off his home, or spending time with friends like Billie Jean King, or his longtime writing partner, Bernie Taupin. More recently, the cover of John's new memoir, Me, features a portrait by O'Neill.
O'Neill, who died late last year at the age of 81, was one of the most renowned celebrity and rock photographers of the 20th Century. A musician himself, he began his career capturing some of the earliest shots of the Beatles. Over the next six decades, he regularly shot artists like David Bowie and the Rolling Stones. O'Neill also captured iconic images of royalty, politicians, athletes and film's biggest stars of the day – including Frank Sinatra, Elizabeth Taylor and Audrey Hepburn.
Upon O'Neill's passing, Elton John paid tribute to his dear friend, writing that, "Terry O'Neill took the most iconic photographs of me throughout the years, completely capturing my moods. He was brilliant, funny and I absolutely loved his company. A real character who has now passed on. RIP you wonderful man."
All of the photos available on SIR: A Retrospective of Rock Royalty are available to purchase, while several of the prints are co-signed by Sir Elton John himself.
For more information, visit the Morrison Hotel Gallery's website.
Format:
UK English