Motörhead Men Plan Tributes To Lemmy, 'Fast' Eddie Clarke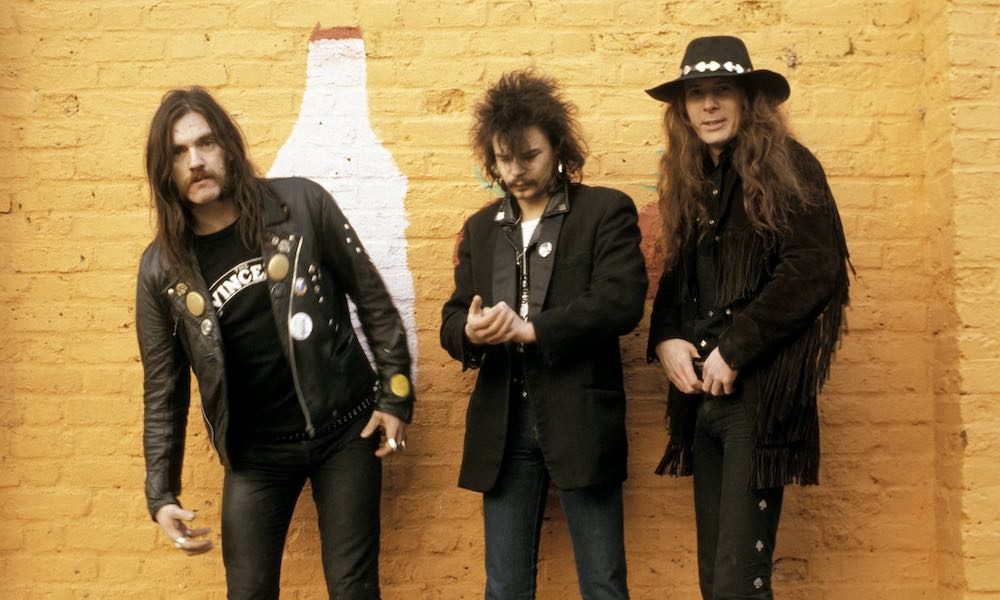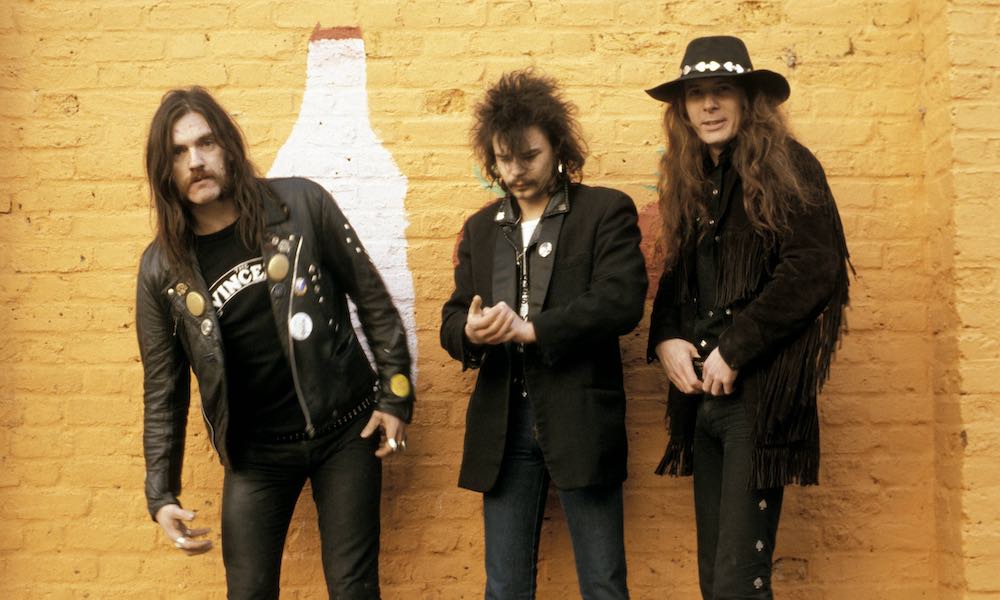 Phil Campbell has revealed there are plans to hold a series of tribute shows in honour of late Motörhead frontman Lemmy and guitarist "Fast" Eddie Clarke. The iconic metal outfit came to an end with the death of leader Lemmy Kilmister in 2015, with guitarist Campbell going on to form Phil Campbell And The Bastard Sons, while drummer Mikkey Dee joined Scorpions on a full-time basis in September 2016.
In relation to the proposed tribute shows, Phil Campbell was asked by broadcaster Mitch Lafon if he's ever considered Motörhead reuniting for live shows with guest musicians like Metallica's James Hetfield or Foo Fighters' Dave Grohl. Campbell replied: "Yeah, it's on the cards, but it's just going to be a few select shows – we're not going to be touring with it.
"We're trying to get these people involved. We'll just do some special shows worldwide, which would be good – a tribute to Lem and to the band maybe, yeah," he continued. "But it wouldn't be an ongoing thing – everyone's too busy. But we could do something special. We're still trying to work on that now."
 The news comes just as the announcement of "Fast" Eddie Clarke's death is sending shockwaves through the rock'n'roll world. Phil Campbell has also led the tributes to the much-loved guitarist, who died at the age of 67 on 11 January. He says: "Very sorry to hear today the sad news about Eddie Clarke. His iconic riffs inspired many and will remain dear in our hearts. RIP 'Fast' Eddie Clarke."
Further tributes from Clarke's contemporaries have been pouring in. On Twitter, NWOBHM contemporaries Saxon said, "We've just heard our good friend Fast Eddie Clarke has died. Our thoughts go out to his loved ones and family. He will be greatly missed, but he's gone to join Phil and Lemmy. We have great memories of our times with him. RIP Eddie."
Metallica's Lars Ulrich also took to Twitter to say: "Thank you for the riffs. Thank you for the solos. Thank you for the attitude. Thank you for being in the coolest band. Thank you for inspiring me to go down the same path."
Motörhead drummer Mikkey Dee previously told Billboard last September that he was open to playing tribute shows in the future.
"What I have said since Lemmy's passing is, 'Of course,'" he said. "There is a possibility of doing tributes when the time is right to do it. If you love New York pizza and you haven't had any New York pizza in several years, you're going to crave that. One day there is maybe going to be a craving for something like this and when there is a craving for it, we have to do it in a proper way.
"Only with the right formation and the right timing – to do it too soon would be a disaster," he added. "But I'm totally open to doing something and I'm going to do my damnedest to put something really, really great together."
Lemmy, who celebrated his 70th birthday on 24 December 2015, learned two days later that he was afflicted with an aggressive form of cancer. He died two days after that, on 28 December 2015, at his home in Los Angeles. Posthumously, the band released Under Cöver, a collection of some of their best cover versions on 1 September 2017.
Explore Our Motörhead Artist Page. 
Format:
UK English