Mozzy Recruits Shordie Shordie For New Single 'Tell The Truth'
The single follows his Roddy Ricch-assisted 'Tell The Truth.'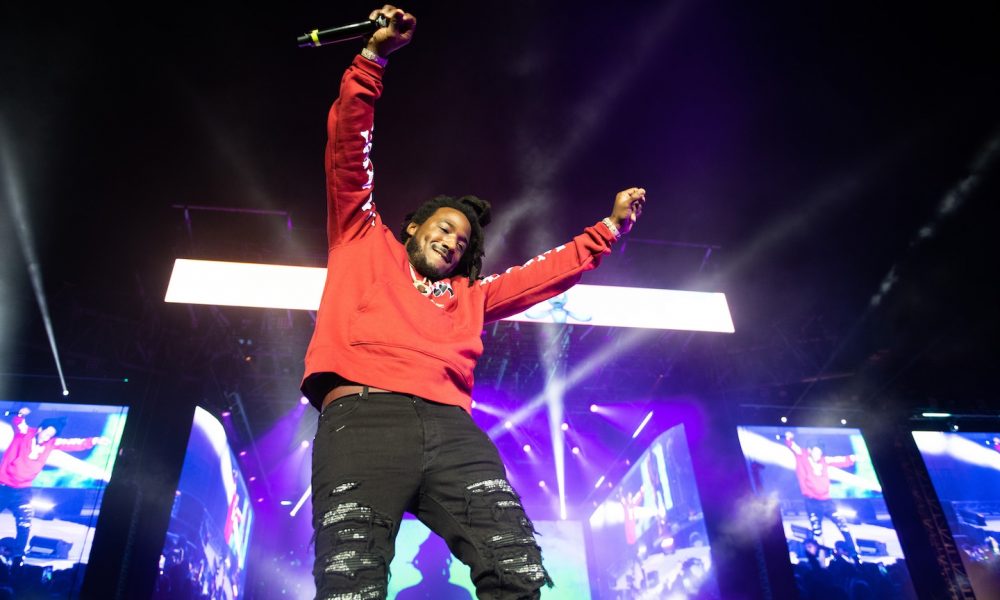 Coming off of numerous highs including the announcement of his signing to Yo Gotti's CMG record label and his most recent album Untreated Trauma becoming his highest Billboard charting project to date (#19), Oak Park native Mozzy continues to push full steam ahead dropping visuals for his latest track "Tell The Truth" featuring Shordie Shordie.
Set in his hometown stomping grounds, "Tell The Truth" holds true to Mozzy's signature street record anthems and paints a picture of unfiltered and harsh politics and realities of street life. The Suzy directed video sheds light on affiliates who present an unrealistic persona and presses them to be real with themselves. Tapping in Shordie Shordie for the head bobbing hook, Mozzy and the "Bitchuary" rapper last collaborated on "So Lonely" off of Mozzy's 2020 Beyond Bulletproof album.
Mozzy - Tell The Truth ft. Shordie Shordie (Official Music Video)
As one of the most respected lyricists in the genre, Mozzy's "Tell The Truth" follows his Roddy Rich assisted February release of "Real Ones" as well as Untreated Trauma, which also earned his first Billboard Top 10 R&B/Hip-Hop Albums chart slot sliding in at number 10 respectively, and Kommunity Service, a joint project with YG.
"Real Ones" underlines why Mozzy has been one of the most celebrated figures in rap for more than half a decade. In 2015, he began a mixtape run that many hip-hop fans point to as an all-time effort. As Complex wrote back then, "This year alone the acclaimed artist released four solo full-lengths, several collaborative albums, and a flurry of flawless guest spots. In the process, he's built up a tremendous street buzz." Since then, Mozzy has dropped a number of groundbreaking releases, including 2015 mixtape Bladadah, and his 2017 studio debut, 1 Up Top Ahk.
With Yo Gotti's CMG (Moneybagg Yo, 42 Dugg, EST Gee) by his side, Mozzy has the support needed to take his brilliant street tales and witty flexes to a much wider audience. New track like "Tell The Truth" and the massive, radio-ready "Real Ones" are important steps towards becoming one of the biggest names in rap.