Mt. Joy Announce New Album, 'Orange Blood,' Releases Title Track
'Orange Blood' is out June 17 via Island Records.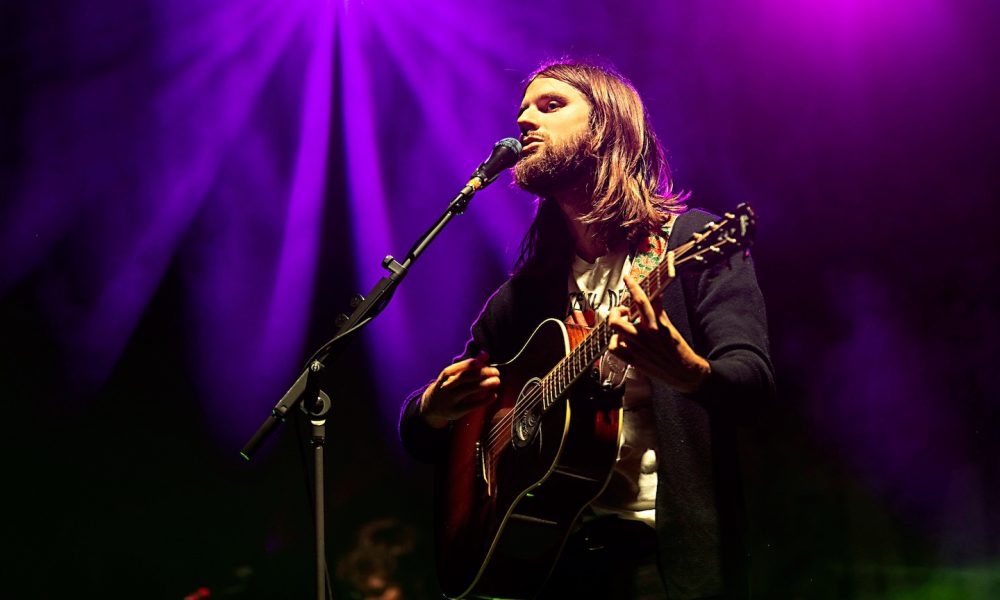 Mt. Joy channels a bright, bold, and brilliant energy on their 2022 third full-length offering, Orange Blood, which is set to release on June 17 via Island Records.
The title track, which was released today across platforms, hinges on gently strummed guitar as woozy vocals echo over sparse swells of sound before the central hummable harmony drifts in and out of focus.
Orange Blood explores a sonic spectrum of eloquent daydreams, blissful guitar-propelled psychedelic rock, and artful alternative alchemy siphoned from sessions in the Southern California desert under a watchful sun. When the global pandemic upended the bands tour with The Lumineers in 2020, Matt and Sam retreated into the desert.
Holing up in a house with Matt's girlfriend and brother, late-night conversations about life, and a thirst for reprieve brought Orange Blood to life. "I was definitely drawn to the color orange," explains lead singer Matt Quinn. "When we were in the desert, everything revolved around the sun. I started playing with the idea that the light we see is this sort of orange blood that runs through all of us and gives life to everything it touches."
"Our last album was a breakup record," notes Matt. "It had a darker feel. When we were in Joshua Tree, there were so many sad things in the world. We wanted to build something that found beauty in the fact that the world has always been crazy. We were trying to find a way to be present enough to appreciate our surroundings even if they're in decay." Returning to Philadelphia, they put the finishing touches on the album in a house with the full lineup and longtime producer and collaborator Caleb Nelson.
Orange Blood Tracklist:
1. Orange Blood
2. Evergreen
3. Roly Poly
4. Johnson Song
5. Don't It Feel Good
6. Lemon Tree
7. Bang
8. Phenomenon
9. Ruins
10. Bathroom Light