Watch Nathaniel Rateliff And Margo Price's Twin Attack On 'Say It Louder'
The clip sees the two great Americana artists and Rateliff's band the Night Sweats combine for a spirited 'Say It Louder.'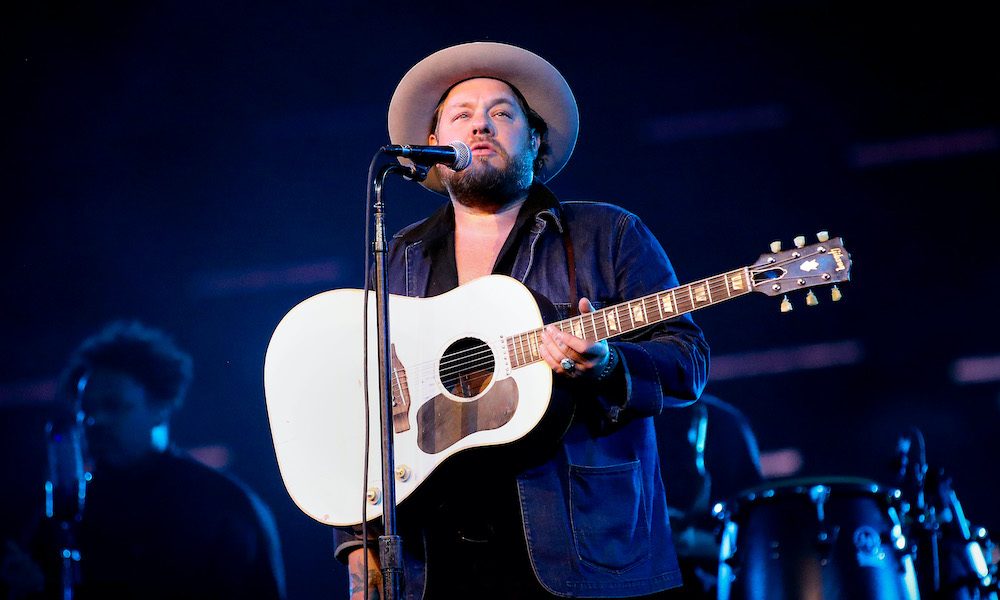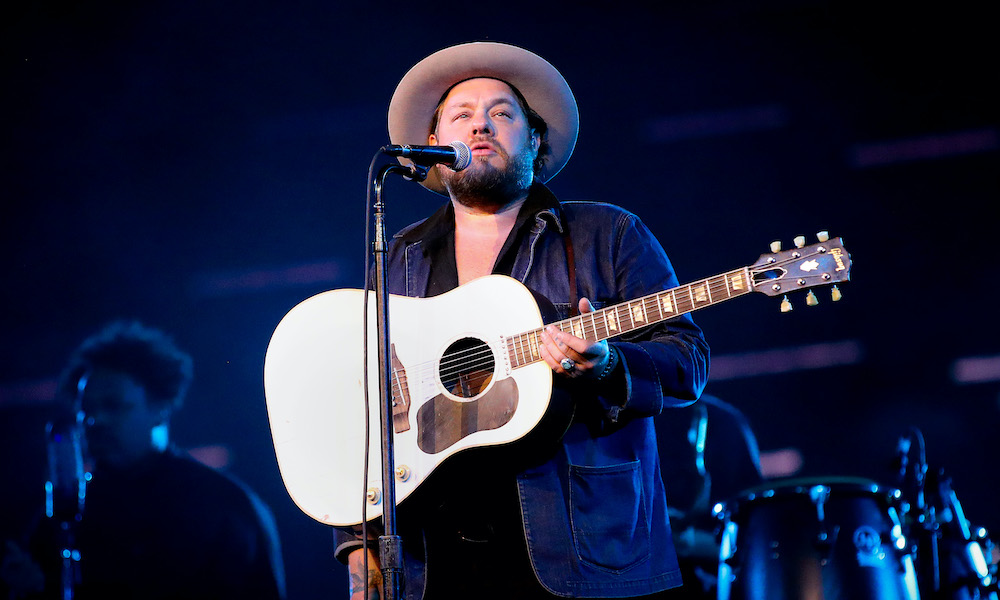 CMT Crossroads has delivered a preview of Nathaniel Rateliff and Margo Price's performance together for the series, which CMT will air in full on Friday, March 26 at 10pm EST.
The shared clip sees the two great Americana artists, along with Rateliff's band the Night Sweats, coming together for a spirited and fluid take on "Say It Louder." The song, written by Rateliff, originates on his 2018 album with the Night Sweats, Tearing At The Seams.
Nathaniel Rateliff & Margo Price Perform "Say It Louder" | CMT Crossroads
Filmed in Franklin, just outside Nashville, the show is the first new instalment of CMT Crossroads since March 2020, when Halsey and Kelsea Ballerini came together in the last episode before coronavirus halted production for a year. The show made its debut in January 2002 with an edition starring Elvis Costello and Lucinda Williams. The new episode is produced by CMT's Margaret Comeaux and Ellie Chandler.
Last week, Price presented a "Takeover Time" show for satellite broadcaster Sirius on which she played tracks by favorites such as Bonnie Raitt, Black Cat Bone, and Amythyst Kiah. She also featured her new duet with Loretta Lynn, a fresh interpretation of Lynn's "One's On The Way" that will feature on the country giant's Still Woman Enough album, to be released this Friday (19). Such is Loretta's influence on Price's life and music that when Margo gave birth to a daughter in 2019, she named her Ramona Lynn.
Rateliff, meanwhile, has designed "The Rateliff" for Boulder, Colorado-based chain Snarf's Sandwiches. It features turkey, Swiss cheese, extra bacon, all toppings & extra hot peppers, with 25% of sales going towards local hunger relief organizations until March 31. The Fill The Void campaign is being run by the statewide Hunger Free Colorado, which aims to end hunger across the state, and the Denver-based non-profit Amp The Cause, which raises funds for, and awareness of, local children's charities.
Listen to the best of Nathaniel Rateliff on Apple Music and Spotify.