Margo Price and Nathaniel Rateliff Set To Appear On 'CMT Crossroads'
The long-running series resumes production with the pair on March 29.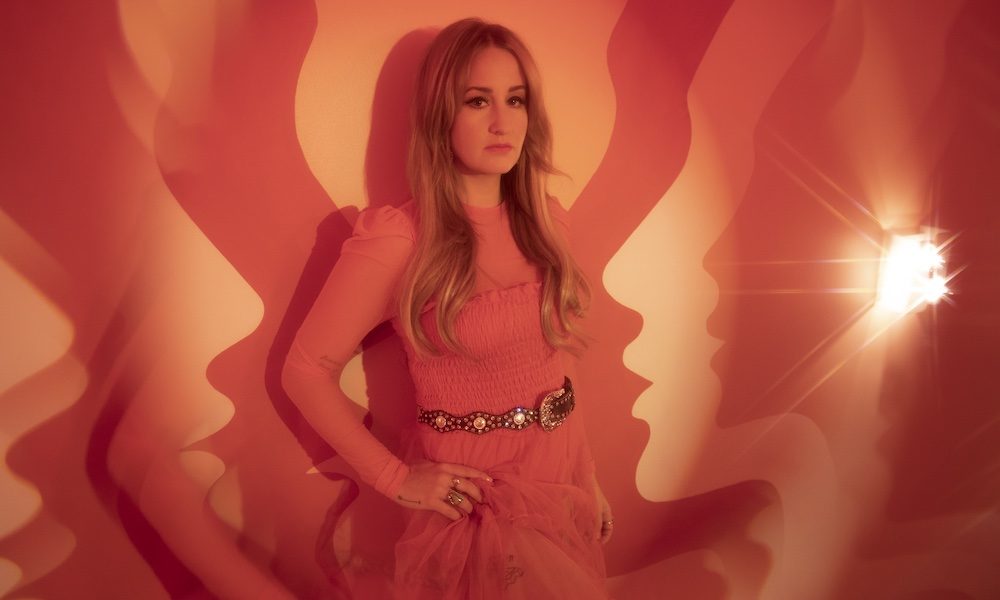 CMT Crossroads, which pairs country artists with musicians from other genres for incredible live performances, is set to resume production after a year's hiatus, amid the pandemic. Launching the new season will be country singer-songwriter Margo Price and soulful rocker Nathaniel Rateliff, along with his band The Night Sweats. The concert premieres Friday, March 26 at 10:00 pm EST on CMT, and will mark both artists' debuts on the long-running series.
"I am so excited to sing with my friend Nathaniel and both of our bands at Crossroads," said Price, who released her third studio album, That's How Rumors Get Started, in July. "Through the years the two of us have sat in and sang with both Willie [Nelson] and his son Lukas, but we have never sang together on our own material. I'm really looking forward to collaborating after all this time."
Rateliff mirrored Price's sentiment: "Through the last five years the band and I constantly crossed paths with Margo Price and her band at Farm Aids, The Outlaw Fest, Newport Folk, and more places. Our first chance to hang together was on Willie Nelson's bus at Farm Aid. Ever since this I have loved watching her and the band play. She is a hell of a performer and songwriter."
Fresh off an appearance at Saturday Night Life, Rateliff released And It's Still Alright, in February 2020. The album, which marked his first solo release since 2013, topped the Americana album charts (as did Price's That's How Rumors Get Started) and earned rave reviews. Most recently, Rateliff dropped his latest single, "Redemption," which was written for the Apple Original film, Palmer, starring Justin Timberlake.
Price, meanwhile, pushed her sound to the edges of Americana on That's How Rumors Get Started, with burning psych ballads, sky-high soft-rock, stomping road songs, and gospel-imbued show-stoppers. Praised by Vanity Fair, Esquire, Rolling Stone, The Wall Street Journal, Los Angeles Times, and the Nashville Scene, among others, That's How Rumors Get Started offers poignant reflections on relationships, growing pains, motherhood, and the mythologies of stardom.
Since its inception in 2002, Crossroads has offered such inspired pairings as Ray Charles and Travis Tritt; Bon Jovi and Sugarland; Def Leppard and Taylor Swift; Sting and Vince Gill; Elvis Costello and Lucinda Williams; John Mayer and Keith Urban; Katy Perry and Kacey Musgraves; and in their final show of 2020, Halsey and Kelsea Ballerini.
Listen to That's How Rumors Get Started here.