NCT Returns With New Album And Expanded Line-Up
'NCT 2020: RESONANCE Pt. 1' hits stores October 12, and features 23 total members.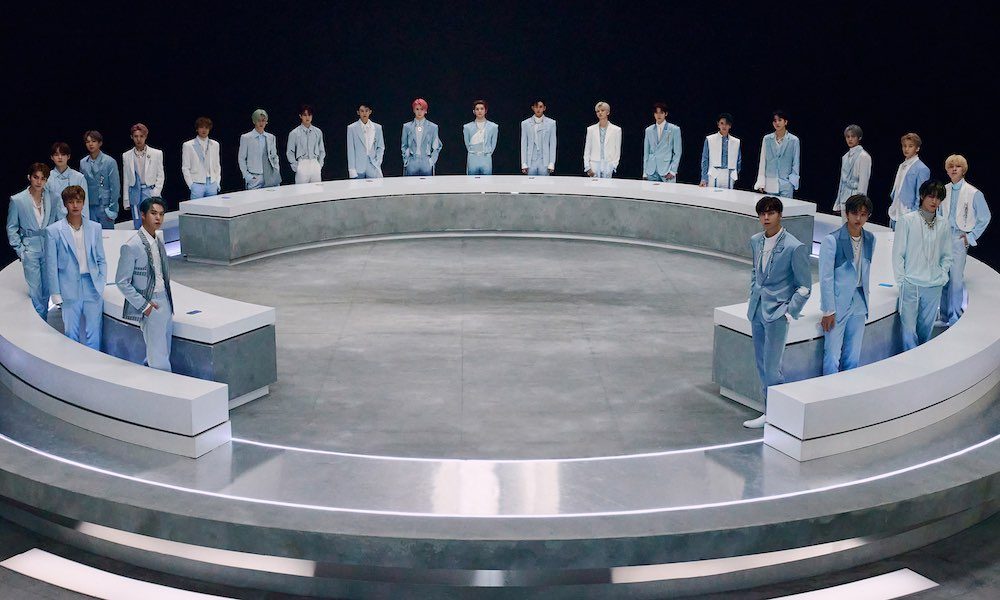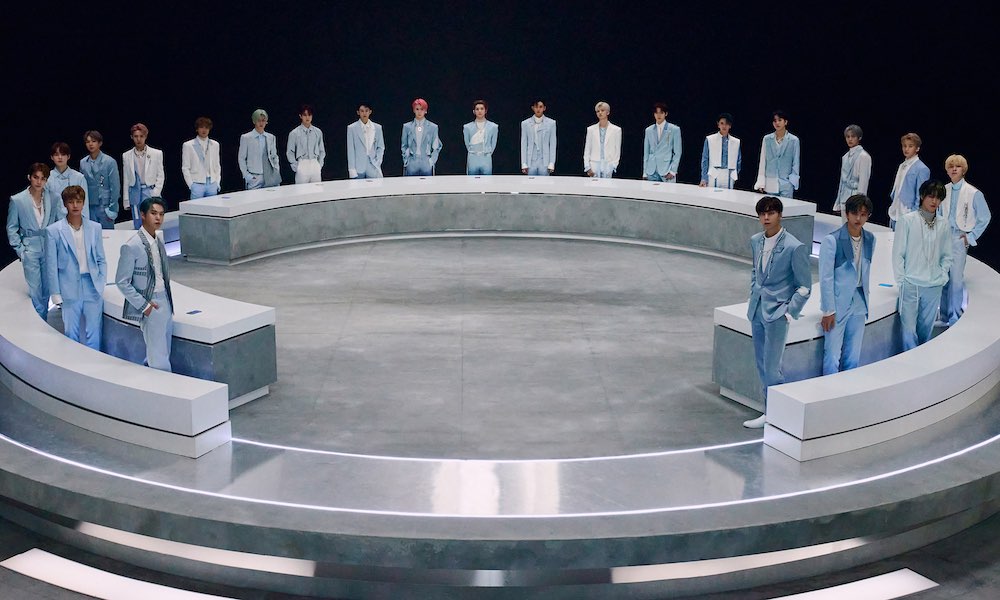 International K-pop group NCT returns next month with a new album and an expanded line-up. NCT 2020: RESONANCE Pt. 1 is set for digital release on October 12, with physical formats following on October 16. NCT's latest line-up boasts 23 members, including two new members: Shotaro and Sungchan, who join members of the Seoul-based NCT-127 and NCT-DREAM, as well as members of the Chinese-based sub-unit, WayV.
NCT was originally founded in 2016 as a concept group, featuring unlimited members who are all divided among localized "sub-units" in cities around the world. Today, the band includes a talented collective of young men: Taeil, Johnny, Taeyong, Yuta, Doyoung, Ten, Jaehyun, Winwin, Mark, Renjun, Jeno, Haechan, Jaemin, Chenle, Jisung, Lucas, Jungwoo, Kun, Xiaojun, Yangyang, Hendery, plus newest members Shotaro and Sungchan. All 23 members can be seen in the group's new "2020 YearParty" video.
NCT 2020: RESONANCE Pt. 1 marks the second studio album from NCT, and follows their 2018 debut, NCT 2018 Empathy. The 14-track album was a Platinum-selling title in South Korea, peaking at No.2, and hitting No.5 on Billboard's US World Albums chart. The LP also spawned 12 singles, released over two years, including "Boss," "The 7th Sense," "Baby Don't Stop," and "Without You."
Building on the themes from Empathy, RESONANCE Pt. 1 is described as celebrating "the power of connecting through music and the powerful synergy and ripple effects that resonate from such a bond." A press release also announced that the album's first two singles will be the opening track, "Make a Wish," as well as "From Home," while a third full-length, NCT 2020: RESONANCE Pt. 2, has also been teased.
Earlier this week, to preview NCT 2020: RESONANCE Pt. 1, the boy band shared a video for the album's nearly-entirely instrumental "Interlude" track.
NCT 2020: RESONANCE Pt. 1 will be available October 12. Scroll down to view the tracklisting and preorder it here. 
NCT 2020: RESONANCE Pt. 1 tracklist:
1. Make a Wish
2. Misfit
3. Volcano
4. 백열등 (LightBulb)
5. Dancing In The Rain
6. Interlude: Past to Present
7. 무대로 (Déjà vu; 舞代路)
8. 月之迷 (Nectar)
9. Music, Dance
10. 피아노 (Faded In My Last Song)
11. From Home
12. From Home (Korean Ver.)