Nduduzo Makhathini Releases New Single 'Emlilweni'
'In The Spirit of Ntu' is out May 27.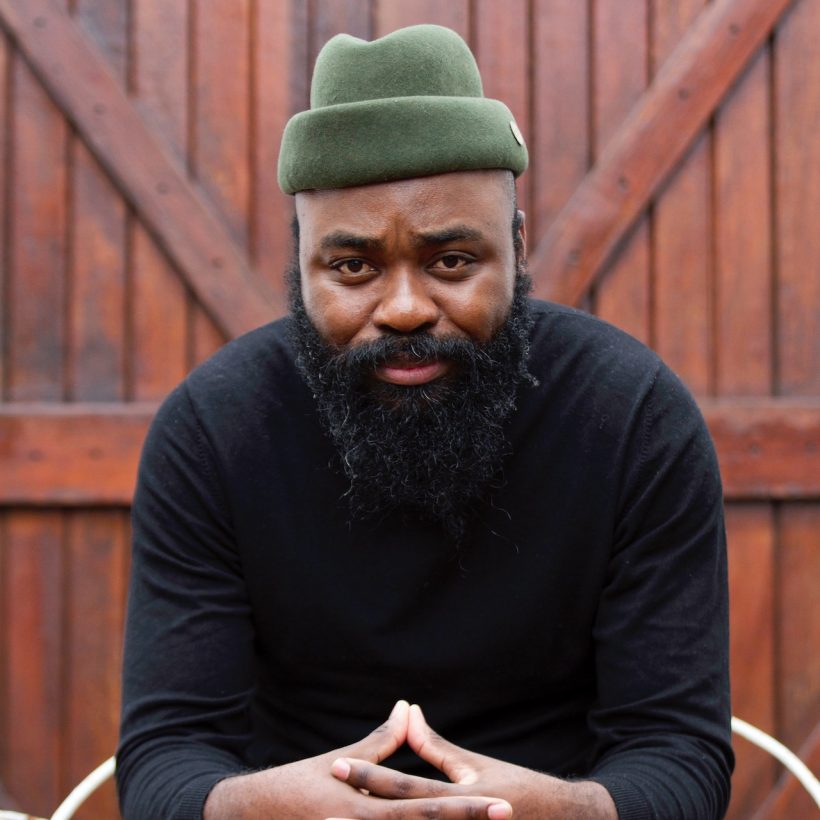 Nduduzo Makhathini has released "Emlilweni," the third and final single to be released from the visionary South African pianist and composer's luminous new album In the Spirit of Ntu, which comes out May 27. A 2-LP vinyl release of the album has just been announced for September 23.
Makhathini employs fire as a motif on the album's anchor track "Emlilweni," which features a searing guest appearance by the American alto saxophonist Jaleel Shaw. "South Africans have always thought of sounds as residing outside of burning fires. They would say 'during this particular time this was the soundtrack to this burning!' I started thinking what it means for sound to no longer conform to residing on the borders of this burning… what does it mean for sound to emerge out of these fires?"
Nduduzo Makhathini - Emlilweni (Visualizer) ft. Jaleel Shaw
"This project was conceived at a difficult time in South Africa, a time of confusion and conflict," he continues. "It was, once more, a period of burning fires, riots and massacres. In this sense, the music that I have composed is not surrounding these fires as a backdrop or soundtrack—these sounds are part of the discourse. They project from the burning fires until the fires stop burning. What remains is what these sounds seek to restore. Ntu as a creative force that seeks to lead us to remember our essence."
In the Spirit of Ntu is Nduduzo Makhathini's milestone tenth studio album, his second album to be released on Blue Note Records in partnership with Universal Music Group Africa, following Modes of Communication (which The New York Times named one of the "Best Jazz Albums of 2020"), and the very first release on the newly formed imprint Blue Note Africa.
A central figure of the country's vibrant jazz scene, Makhathini assembled a band consisting of some of South Africa's most exciting young musicians including saxophonist Linda Sikhakhane, trumpeter Robin Fassie Kock, vibraphonist Dylan Tabisher, bassist Stephen de Souza, percussionist Gontse Makhene, and drummer Dane Paris, as well as special guests including vocalists Omagugu and Anna Widauer, and saxophonist Jaleel Shaw.