Audiophile Grade Vinyl Editions Of Two Landmark Nina Simone Albums Set For Release
'I Put a Spell On You' and 'Pastel Blues' will be out on 180-gram vinyl through Verve/UMe's Acoustic Sounds on November 6.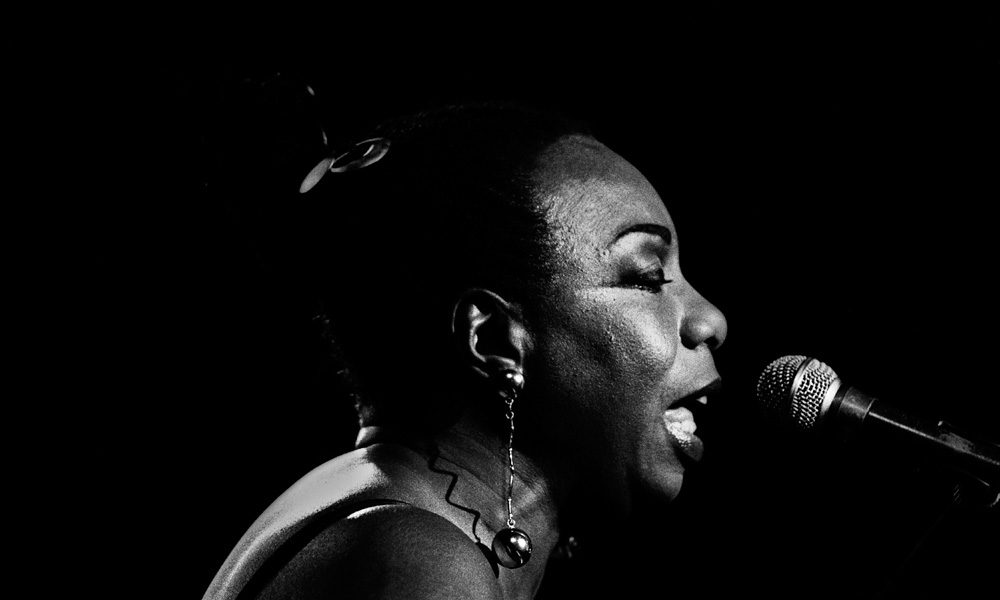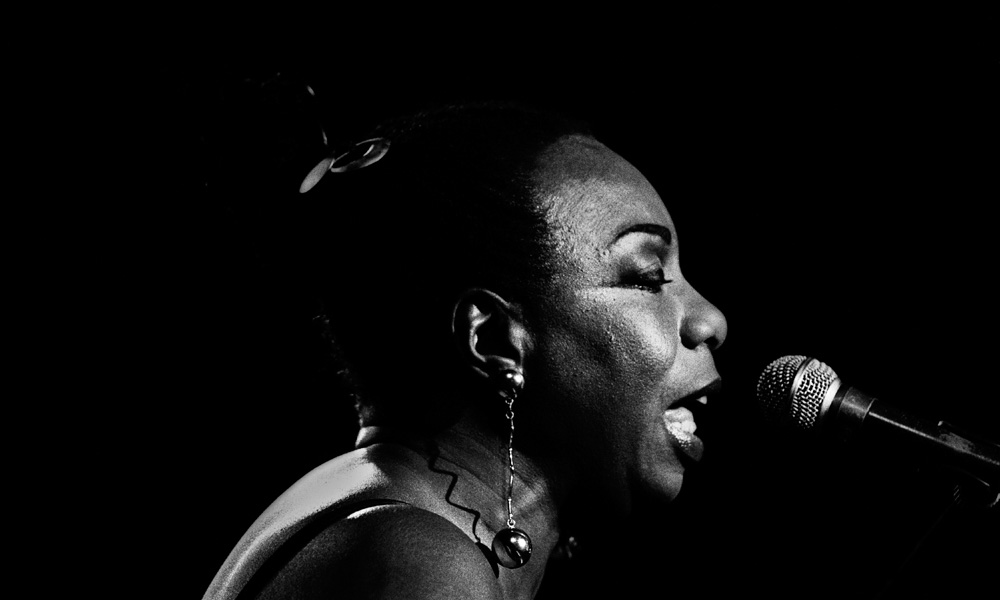 Two landmark Nina Simone albums from 1965, I Put a Spell On You and Pastel Blues will be released as definitive audiophile grade versions as the third installment of Verve/UMe's recently launched audiophile vinyl reissues series Acoustic Sounds.
Utilizing the skills of the top mastering engineers and the unsurpassed production craft of Quality Record Pressings, the new audiophile grade LPs, which will be available November 6, were mastered in stereo from the original analog tapes, pressed on 180-gram vinyl and packaged by Stoughton Printing Co. in high-quality tip-on gatefold jackets.
Like all Acoustic Sounds titles, the releases are being supervised by Chad Kassem, CEO of Acoustic Sounds, the world's largest source for audiophile grade recordings. The Nina Simone albums follow the Acoustic Sounds editions of John Coltrane's A Love Supreme and Ballads set for release October 9.
I Put A Spell On You and Pastel Blues are two of the seven incredible albums that Nina Simone recorded for Philips Records during an extremely prolific four-year period from 1963-1967. Lauded during their initial releases, both albums have only grown in stature and popularity over the years as Simone's timeless recordings, many covering such important territory as race and equality, remain as vital and relevant as ever 55 years later.
A distinctive contralto vocalist and Julliard-schooled pianist who expressively melded jazz, blues, pop and classical in her repertoire, Simone was unlike most other top-line vocalists of her time as the ardent political activist often used her voice to protest racial inequality and became a siren of the civil rights movement. In 2018 Simone was inducted into the Rock and Roll Hall of Fame, who proclaimed: "Her triumphant voice sang what it meant to be young, gifted and black in a sometimes unjust and troubled world."
Dubbed the High Priestess of Soul, Simone radiantly covers a wide range of emotional territory on I Put a Spell on You, including angst in relationships, true love blooming in the trees, the bluesy acceptance of life, and moody anger. Producer, arranger and conductor Hal Mooney contributes the compelling orchestral support along with Simone's guitarist Rudy Stevenson in creating the backdrop for Simone to express, sometimes viscerally, sometimes joyfully.
The album opens with her hit title track written by Screamin' Jay Hawkins whose 1956 recording was selected years later by the Rock and Roll Hall of Fame as a seminal genre shaper. She also covers Jacques Brel's "Ne me quitte pas", ranges upbeat with the witty "Marriage Is for Old Folks," leads the band in the instrumental "Blues on Purpose" and zips into the popish swing on "Gimme Some," which is Simone's lusty embrace of love. In the original liner notes, she says, "We need somebody not to make fun of sex but to praise it." In 2017 NPR ranked I Put a Spell on You No.3 on its list of "150 Greatest Albums by Women,"
While I Put a Spell on You is buoyed with strings, Pastel Blues, released four months later, finds Simone leading a subdued quintet through a nine-song set of wit, protest, catharses, yearning and even a touch of fun. She's expressing the blues—not the blues of old but a more modern moan that shows the depth of her emotion.
Nobody Knows You When You're Down And Out
Simone puts a piano dance into the bones of the blues standard "Nobody Knows You When You're Down and Out," wraps her mourn around "End of the Line" as she feels like a "discarded Valentine," and then goes upbeat and hopeful in an R&B vein with her take on the vaudeville-era tune, "Trouble in Mind," an often-covered tune that the Blues Foundation in 2020 inducted into the Blues Hall of Fame as a "classic Blues Recording."
Pastel Blues also finds Simone dive into "Strange Fruit," with the vehement protest she had expressed a year earlier when she debuted her controversial "Mississippi Goddam." Simone ends the album with a piano punch on the 10-minute-plus prayer "Sinnerman," an African American traditional spiritual played with gospel grooves, ecstatic vocals and a poignant message of redemption. In the '60s when she was playing in Greenwich Village, she used this tune as her set finale.
Many of the tracks from the album have influenced the music of hip-hop throughout the years and continue to be frequently sampled by the likes of Talib Kweli, Timbaland, Flying Lotus, Brother Ali and others. Pitchfork ranked Pastel Blues #21 of the "200 Best Albums of the 1960s" in 2017.