Watch The Video For Norah Jones' New Festive Song, 'Christmas Calling (Jolly Jones)'
The tracks also features on Jones' new album, 'I Dream Of Christmas', out now on Blue Note.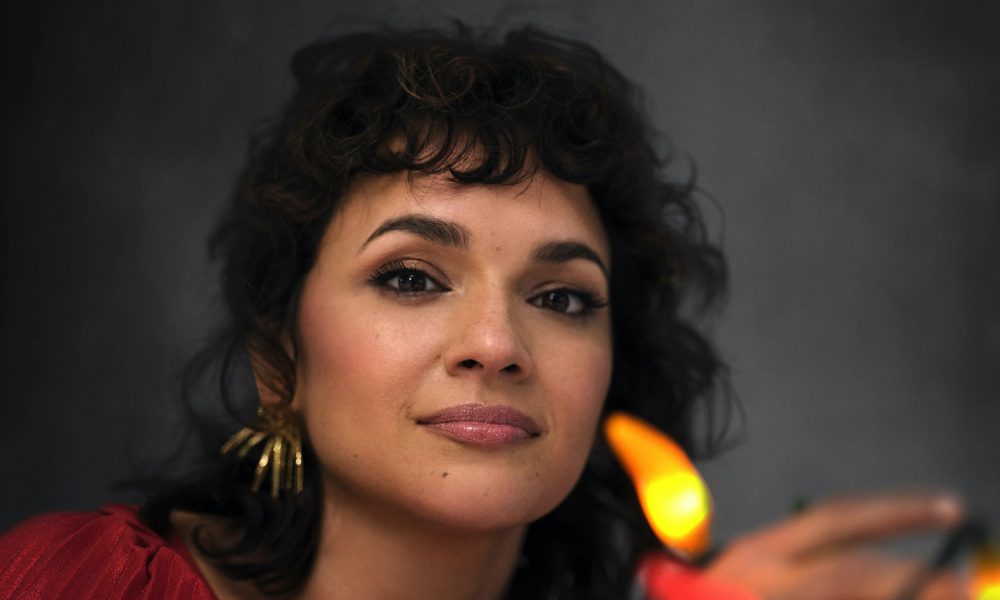 Norah Jones has shared the video for her newly-penned Christmas song, "Christmas Calling (Jolly Jones)", which you can check out below.
Jones released her first holiday album, I Dream Of Christmas, on October 15 via Blue Note Records and released the audio of "Christmas Calling (Jolly Jones)" in advance.
"I've always loved Christmas music but never had the inclination to make a holiday album until now," Jones said in a statement. "Last year I found myself listening to James Brown's Funky Christmas and Elvis's Christmas Album on Sundays during lockdown for a sense of comfort. In January 2021, I started thinking about making a Christmas album of my own. It gave me something fun to work on and look forward to."
I Dream of Christmas was produced by Leon Michels, and includes a selection of classics and originals. It features Jones' take on The Chipmunk's "Christmas Don't Be Late," "White Christmas," "Blue Christmas," "Winter Wonderland," and "Christmas Time Is Here," among others. Jones also wrote several of the songs herself.
On the latest episode of the Daryl Easlea-hosted podcast M Means Music, the veteran UK music writer, DJ, and music consultant also put a holiday twist on the show's classic format, celebrating the release of Jones' I Dream of Christmas.
The staple of the podcast series are the five M's: Moment, Music, Modern Art, Members, and Memory. Last week, Easlea applied these to two cuts from Jones' recently released holiday album including "Christmas Calling (Jolly Jones)" and "A Holiday For Two."
"Norah Jones has been one of the most redoubtable singer-songwriters of the past 20 years since her debut album Come Away With Me became a global success," Easlea explains in the episode.
"I Dream Of Christmas, is the right album at the right time – a comforting collection that explores the complicated emotions of our times and our hopes that this holiday season will be full of joy and togetherness."
Buy or stream I Dream Of Christmas.