Norah Jones To Perform Holiday Music Atop The Empire State Building
The performance is scheduled for December 9 at 4:30 PM EST.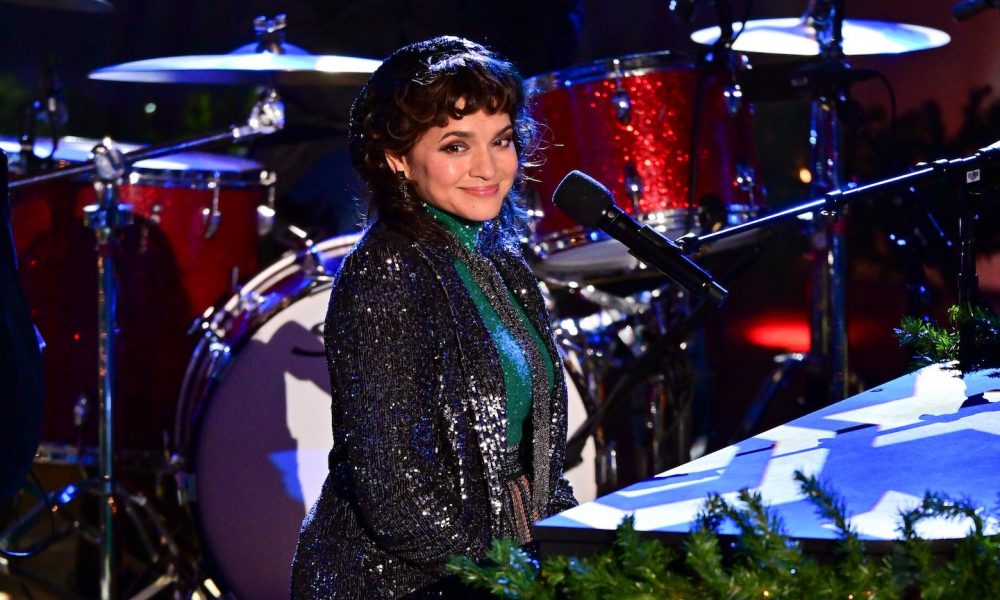 Blue Note Records has announced "Norah Jones: I Dream Of Christmas Live At The Empire State Building (Presented by Citi)," a special livestream event that will feature the nine-time GRAMMY-winning singer, songwriter, and pianist Norah Jones performing a set of holiday music atop the iconic New York City skyscraper.
The event celebrates the release of Norah's new album I Dream Of Christmas and can be streamed worldwide on her YouTube Channel this Thursday, December 9 at 4:30pm EST.
An expanded digital deluxe version of I Dream Of Christmas has also just been released, which features three additional tracks including Norah's new original song "I Dream Of Christmas," the spiritual "The Last Month Of The Year," and the holiday classic "I'll Be Home For Christmas."
Norah's version of "The Christmas Waltz" is also available exclusively on Amazon Music as part of their Amazon Originals series. The album is a delightful and comforting collection of timeless seasonal favorites and affecting new originals that explore the complicated emotions of our times and our hopes that this holiday season will be full of joy and togetherness.
"I've always loved Christmas music but never had the inclination to make a holiday album until now," Jones said in a statement. "Last year I found myself listening to James Brown's Funky Christmas and Elvis's Christmas Album on Sundays during lockdown for a sense of comfort. In January 2021, I started thinking about making a Christmas album of my own. It gave me something fun to work on and look forward to."
Buy or stream I Dream Of Christmas (Deluxe).
I Dream Of Christmas (Deluxe) Tracklist:
Christmas Calling (Jolly Jones) (Norah Jones)
Christmas Don't Be Late (Ross Bagdasarian)
Christmas Glow (Norah Jones)
White Christmas (Irving Berlin)
Christmastime (Norah Jones/Leon Michels)
Blue Christmas (Billy Hayes/Jay W. Johnson)
It's Only Christmas Once A Year (Norah Jones)
You're Not Alone (Norah Jones/Leon Michels)
Winter Wonderland (Richard B. Smith/Felix Bernard)
A Holiday With You (Norah Jones)
Run Rudolph Run (Johnny Marks/Marvin Brodie)
Christmas Time Is Here (Lee Mendelson/Vince Guaraldi)
What Are You Doing New Year's Eve? (Frank Loesser)
I Dream Of Christmas (Norah Jones/Leon Michels)
Last Month of the Year (Vera Hall/Ruby Pickens Tartt/Alan Lomax)
I'll Be Home For Christmas (Walter Kent/Kim Gannon/Buck Ram)