Nubya Garcia Announces Latest Remix Album 'Source ⧺ We Move'
The project, which fully reimagines the composer's debut album 'Source,' features mixes from Georgia Anne Muldrow, KeiyaA, and more.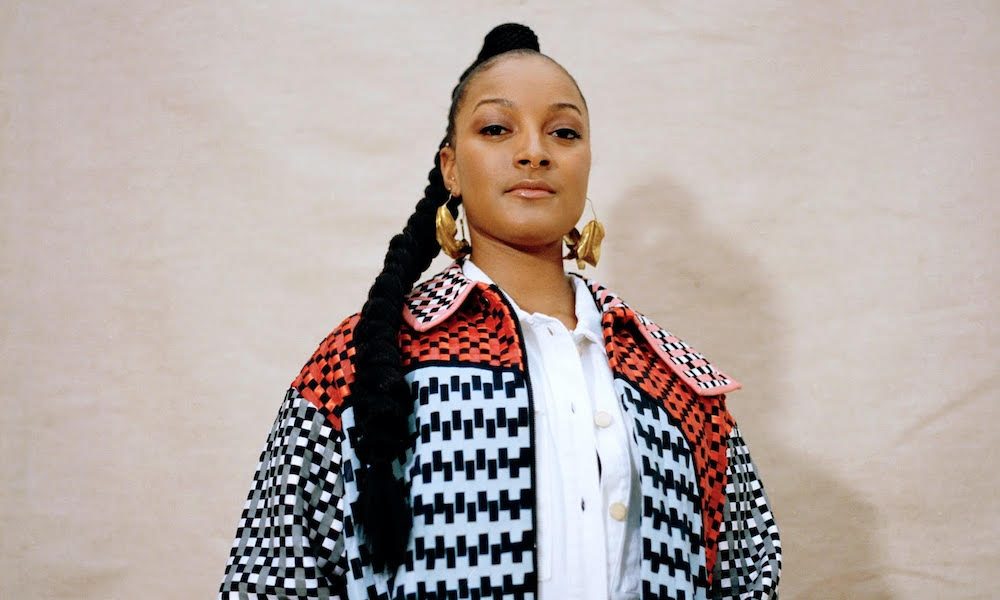 Award-winning saxophonist and composer Nubya Garcia has announced her latest project, a fully reimagined remix album titled Source ⧺ We Move. The project restructures and repurposes works from the musician's debut solo album Source, which arrived in 2020.
Source ⧺ We Move will be released via Concord Records on October 22. The album will feature remixes from Georgia Anne Muldrow, KeiyaA, Moses Boyd, and more. Alongside the announcement, Garcia has shared the Kaidi Tatham remix of "La Cumbia Me Está Llamando" featuring La Perla.
Tatham is credited as an innovator in the movement of Broken Beat, a sound utilized in this remix that is defined by its soulful, syncopated beats.
Nubya Garcia - La cumbia me está llamando ft. La Perla (Kaidi Tatham Remix)
"Kaidi is an absolutely incredibly amazing musician and producer," Garcia shared in a statement. "It's an honor to have him remix this track, and I'm excited for everyone to step to it."
Source ⧺ We Move marks Garcia's first official release since Source. Earlier this year, the musician shared an exclusive Record Store Day pressing of a remix EP featuring four reimagined songs from the album.
More recently, Garcia was nominated for this year's Mercury Music Prize for Source alongside eleven other musicians including Celeste, Arlo Parks and Wolf Alice. The winner will be revealed on September 9. Garcia was also named Jazz Instrumentalist of the Year at the 2021 Parliamentary Jazz Awards.
Source ⧺ We Move is now available for pre-order ahead of its October 22 release. View the official tracklist below. 
Source ⧺ We Move tracklist:
1. La Cumbia Me Está Llamando (Kaidi Tatham Remix) [ft. La Perla]
2. Together Is a Beautiful Place to Be (Nala Sinephro Remix)
3. The Message Continues (DJ Harrison Remix)
4. Inner Game (Blvck Spvde Remix)
5. Boundless Beings (Georgia Anne Muldrow Remix)
6. Stand With Each Other (KeiyaA Remix)
7. La Cumbia Me Está Llamando (Suricata Remix) [ft. La Perla]
8. Source (Dengue Dengue Dengue Remix)
9. Pace (Moses Boyd Remix)