Of Monsters And Men Announce 'My Head Is An Animal (10th Anniversary Edition)'
The reissue includes two previously unreleased tracks.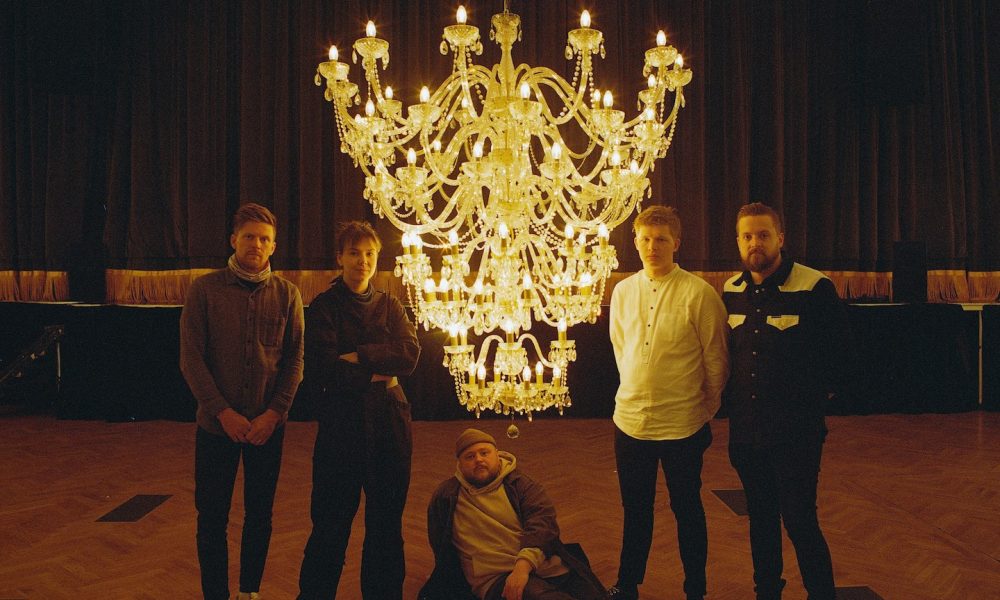 Multiplatinum Icelandic collective Of Monsters and Men have marked an important career milestone by announcing My Head Is An Animal (10th Anniversary Edition), set to be released on October 29.
To celebrate a decade since the arrival of their platinum-certified debut My Head Is An Animal, the group is releasing a version of the album as it was when it was released in Iceland in 2011. This version has a total of four tracks that were not on the 2012 US release, including two never-before-released songs: "Phantom" and "Sugar In A Bowl." The anniversary album will also be accompanied by commemorative merchandise and a limited-edition vinyl as a special offering for fans.
Regarding this moment, the band commented: "It's been 10 years since the original edition of MHIAA was released in Iceland and because of that we wanted to do something special so we're releasing a 10th anniversary edition of the album as well as performing some fun live, intimate anniversary shows from Iceland from the venue where we played our first album release party ever.
The track list matches the one from that first edition of the album that came out in Iceland in 2011 plus two unreleased bonus tracks that sort of got left behind when making the record.
This album is how most of you got to know us and how we got to know you and for that we are forever grateful.
Thank you to everyone that listened to and supported us this past decade.
Here is to another 10 years!
Love, OMAM"
Back in April, Of Monsters and Men released their first new music of 2021 with the arrival of a new single, "Destroyer."
After launching a brand new NFT at the end of March, the band quietly released the new track with no official announcement or any promotion, leading fans to speculate if a new album is on the horizon.
"Destroyer" is a slow-burning, beautiful track with carefully arranged instrumentation that rises and falls until a climactic crescendo leads the quintet into an outro.
Though no news of a forthcoming album has been confirmed, the band was planning on releasing the follow-up to their album Fever Dream before the COVID-19 pandemic derailed many of their plans.
Pre-order My Head Is An Animal (10th Anniversary Edition).
My Head Is An Animal (10th Anniversary Edition) Tracklist:
1.) Dirty Paws
2.) King and Lionheart
3.) Numb Bears
4.) Sloom
5.) Little Talks
6.) From Finner
7.) Six Weeks
8.) Love Love Love
9.) Your Bones
10.) Lakehouse
11.) Yellow Light
12.) Sinking Man
13.) Phantom*
14.) Sugar In A Bowl*
*Never before released song