Walt Disney's 'Olaf's Frozen Adventure' Soundtrack Set For November Release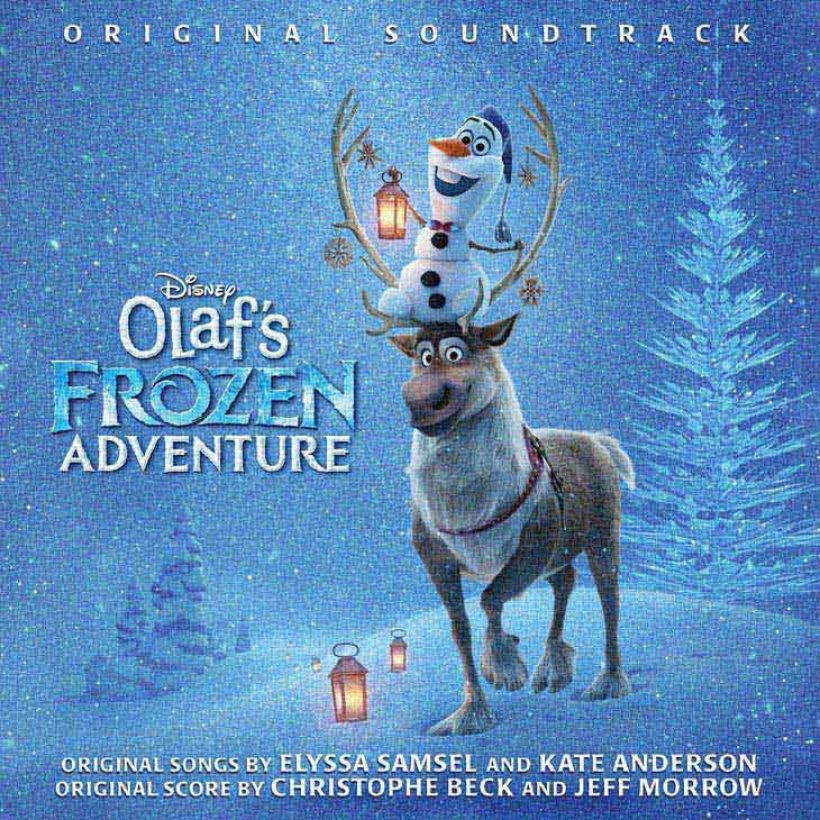 The soundtrack from Walt Disney Animation Studios' 21-minute featurette Olaf's Frozen Adventure will be released by Walt Disney Records on 3 November, 2017 in physical and digital formats. It arrives ahead of the featurette, which opens in front of Disney•Pixar's original feature Coco in US theaters on 22 November 2017.
Olaf's Frozen Adventure introduces four all-new original songs written by Elyssa Samsel and Kate Anderson (Between the Lines), and a score by Christophe Beck, who was behind the score for 2013's Oscar-winning feature Frozen.
The featurette welcomes back to the big screen the celebrated cast and characters from Frozen, including Josh Gad as unforgettable snowman Olaf, Idina Menzel as Elsa, Kristen Bell as Anna, and Jonathan Groff as Kristoff. Emmy-winning filmmakers Stevie Wermers-Skelton and Kevin Deters said that the music helped shape the story in unexpected ways. "Music has always been a hallmark of Disney Animation, especially the world of 'Frozen,'" said Deters. "So we're thrilled to include four new songs to help tell our story."
"Kate and Elyssa have such a sense of fun and enthusiasm," added Wermers-Skelton. "The songs really capture the spirit of Olaf and his holiday endeavour."
In Olaf's Frozen Adventure, Olaf (voice of Josh Gad) teams up with Sven on a merry mission. It's the first holiday season since the gates reopened and Anna (voice of Kristen Bell) and Elsa (voice of Idina Menzel) host a celebration for all of Arendelle. When the townspeople unexpectedly leave early to enjoy their individual holiday customs, the sisters realize they have no family traditions of their own. So, Olaf sets out to comb the kingdom to bring home the best traditions and save this first Christmas for his friends.
Olaf's Frozen Adventure - Official US Trailer
The featurette/soundtrack's original songs include 'Ring in the Season,' 'The Battle of Flemmingrad,' 'That Time of Year' and 'When We're Together.' The soundtrack also includes 'Olaf's Frozen Adventure' Score Suite by Beck, the traditional version of 'The Ballad of Flemmingrad,' plus bonus tracks with instrumental/karaoke versions of each new song.
Olaf's Frozen Adventure will be released on 3 November. Scroll down to read the full tracklist and pre-order it here.
Olaf's Frozen Adventure soundtrack:
'Ring in the Season' (Performed by Kristen Bell and Idina Menzel and Josh Gad)
'The Ballad of Flemmingrad' (Performed by Jonathan Groff)
'Ring in the Season (Reprise)' (Performed by Idina Menzel)
'That Time of Year' (Performed by Josh Gad and Idina Menzel and Kristen Bell and
Cast)
'That Time of Year (Reprise)' (Performed by Josh Gad)
'When We're Together' (Performed by Idina Menzel and Kristen Bell and Josh Gad and Jonathan Groff)
'Olaf's Frozen Adventure Score Suite' (Composed by Christophe Beck and Jeff Morrow)
'The Ballad of Flemmingrad (Traditional Version)' (Performed by Jonathan Groff)
'Ring in the Season' (Instrumental Karaoke Mix)
'That Time of Year' (Instrumental Karaoke Mix)
'When We're Together' (Instrumental Karaoke Mix)
Format:
UK English