Olivia Rodrigo Sings From The DMV In 'Tiny Desk (Home)' Performance
Never has waiting in line for a new license looked so cool.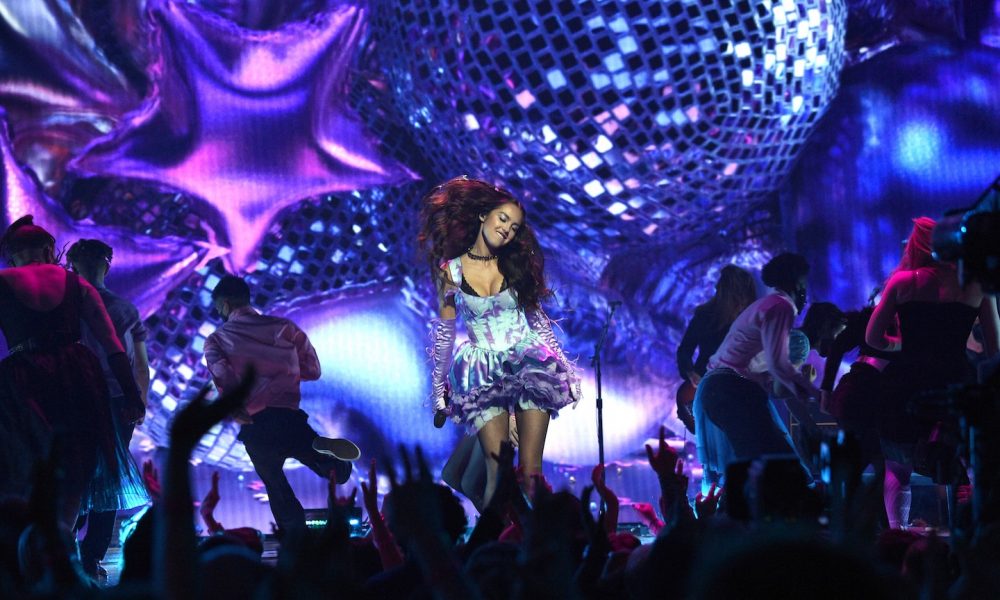 Olivia Rodrigo performed a stripped-down set of Sour hits at the DMV in the latest installment of NPR's Tiny Desk (Home) Concert series.
The setting was a nice wink to her breakout hit "Drivers License," which she performed during the set. While Rodrigo had her backing band with her, her rendition of "Drivers License" was a solo performance.
Olivia Rodrigo: Tiny Desk (Home) Concert
Rodrigo opened her Tiny Desk set with a full-band, all-acoustic version of "Good 4 U." She also performed "Traitor" and "Deja Vu."
The news follows Rodrigo's announcement of a worldwide tour in support of her groundbreaking debut album Sour, set to kick off in the United States in April of 2022.
Supporting Rodrigo on select dates of the tour, which starts in North America before heading to Europe in June and ending in the UK in July, will be Gracie Abrams, Holly Humberstone, and Baby Queen.
Olivia Rodrigo and Phoebe Bridgers recently engaged in a discussion via Instagram Live, after both appeared on the television program Austin City Limits.
The two singer-songwriters both appeared on the December 4 episode of the PBS show, showcasing performances filmed at Austin's Moody Theatre – marking Rodrigo's first-ever visit to the Texan city.
After performing a few days apart from one another in October for the episode, the two hopped on Instagram Live to discuss touring. Rodrigo, who is yet to embark on a tour for her debut album Sour, asked Bridgers for her advice about looking after yourself while on the road.
"Getting to travel is great, but getting to travel because of [music] makes it much more fun," Bridgers said.
It was also recently revealed in Forbes' 30 Under 30 Class of 2022 that Olivia Rodrigo, Willow Smith, Fletcher, Remi Wolf, Chelsea Cutler, and more were featured in the music section.
The list, ran with the tagline "What the future sounds like and the people making it happen," was assembled from a panel of judges that included Miley Cyrus, Justin Lubliner, Tayla Parx, and Phil Quist.
Visit Olivia Rodrigo's official website for Sour tour information.