Olivia Vedder Makes Vocal Debut on 'Flag Day' Soundtrack
The soundtrack and film are set to be released on August 20.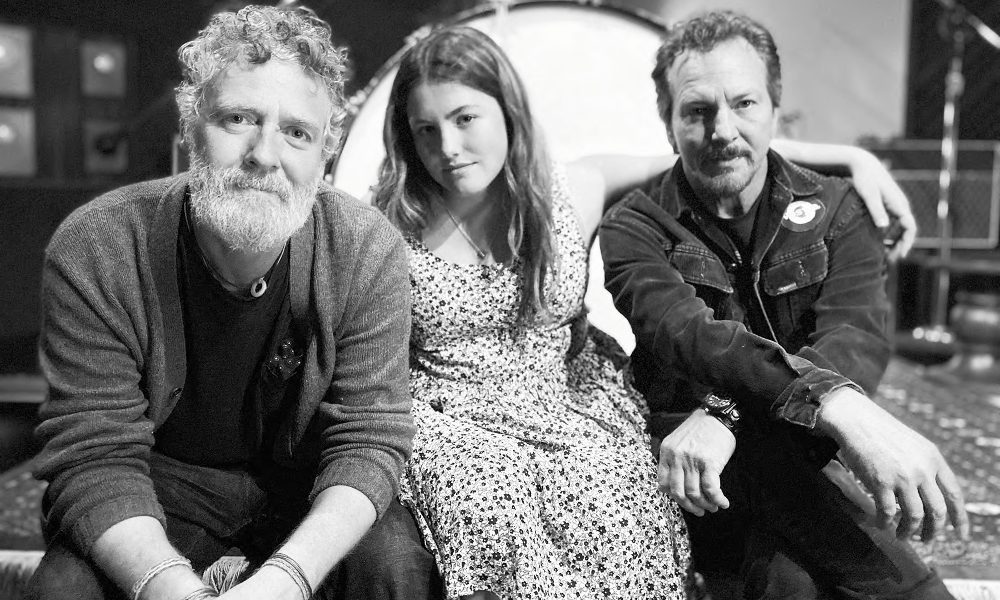 Gearing up for the highly anticipated film Flag Day, Seattle Surf & Republic Records have released "My Father's Daughter" by Olivia Vedder from the upcoming Flag Day Original Motion Picture Soundtrack available August 20th. The song was written by Glen Hansard and Eddie Vedder.
The official music video for the song features footage from the Cannes Film Festival selected film starring and directed by Academy Awards winner Sean Penn and starring his daughter Dylan Penn. The scenes from the film and the lyrics of the song tell the tale of the special bond between father and daughter.
Olivia Vedder, Eddie Vedder, Glen Hansard - My Father's Daughter (Official Video)
Sean Penn says, "After this flood of gorgeous songs from Cat Power, Glen Hansard, and Eddie Vedder, we were just about to do a final mix on the film when Ed sent me Olivia singing 'My Father's Daughter.' It became just the perfect cherry on top of the sundae."
The upcoming soundtrack found Eddie Vedder bringing together Glen Hansard and noted singer-songwriter Cat Power who contributes three new original songs, along with one cover. It also features the debut of Olivia Vedder on two tracks. In total Vedder and Hansard collaborated on eight new compositions for the soundtrack.
Pre-order the Flag Day Original Motion Picture Soundtrack.
Flag Day Original Motion Picture Soundtrack Tracklist:
"My Father's Daughter"
Written by Glen Hansard and Eddie Vedder
Performed by Olivia Vedder
"Flag Day"
Written by Glen Hansard and Eddie Vedder
Performed by Glen Hansard and Eddie Vedder
"I Think Of Angels"
Written by Kristján Kristjánsson
Performed by Cat Power
"Tender Mercies"
Written by Glen Hansard and Eddie Vedder
Performed by Glen Hansard and Eddie Vedder
"Rather Be Home"
Written by Glen Hansard and Eddie Vedder
Performed by Glen Hansard and Eddie Vedder
"I Am A Map"
Written by Chan Marshall
Performed by Cat Power
"As You Did Before"
Written by Glen Hansard and Eddie Vedder
Performed by Glen Hansard
"There's A Girl"
Written by Glen Hansard and Eddie Vedder
Performed by Olivia Vedder, Glen Hansard, and Eddie Vedder
"I'll Be Waiting"
Written by Glen Hansard and Eddie Vedder
Performed by Glen Hansard and Eddie Vedder
"I Will Follow"
Written by Chan Marshall
Performed by Cat Power
"Wave"
Written by Glen Hansard and Eddie Vedder
Performed by Glen Hansard and Eddie Vedder
"Drive"
Written by William Thomas Berry, Peter Lawrence Buck, Michael E. Mills, and John Michael Stipe
Performed by Eddie Vedder
"Dream"
Written by Chan Marshall
Performed by Cat Power