Paul McCartney Announces Details Of First Children's Book, 'Hey Grandude!'
The Beatles legend wants to be a paperback writer…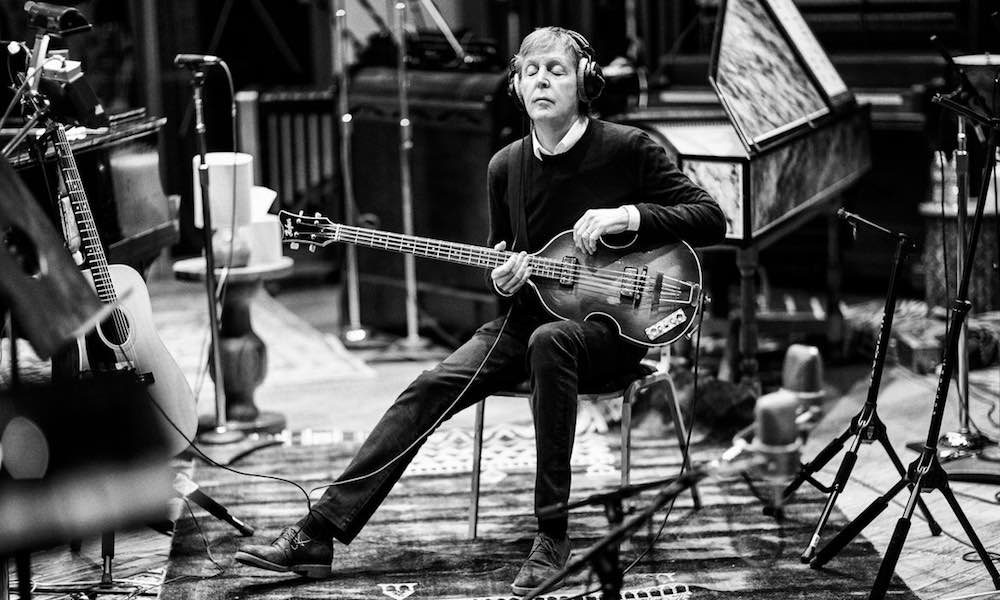 Paul McCartney has announced details of his first ever children's book. Entitled Hey Grandude!, The Beatles icon will be publishing the picture book in September 2019 via Puffin – with the tome "lovingly inspired by his experiences as a grandfather". The book has been illustrated by Kathryn Durst.
"I've written a new children's picture book," said McCartney. "It's called Hey Grandude! Why? Well… I've got eight grandchildren and they're all beautiful and one day one of them said to me "Hey Grandude!". I said "What?" and I thought, I kind of like that, so from then on I was kind of known as Grandude.
"So I thought, you know what, it's actually a nice idea for a book, so I started to write some stories, and then I talked to the book publishers and they liked what I was doing."
McCartney added: "So basically it's about a character called Grandude who represents grandfathers everywhere. He has four grandchildren and he calls them "Chillers". They love him and they go on adventures with him and he's kind of magical, so you'll see that in the book. I wanted to write it for grandparents everywhere – and the kids – so it gives you something to read to the grandkids at bed time."
Paul McCartney announces his picture book!
Illustrator Kathryn Durst said: "I am thrilled to be able to create the illustrations for Hey Grandude! because I just love adventure stories with a touch of magic! This story especially resonated with me because I have wonderful childhood memories of my dad taking my siblings and me on exciting adventures, just like Grandude does in the book.
"I am very excited to be able to work with Paul McCartney on this project. It has been such a treat to collaborate with such an inspiring and accomplished artist. We both want to make an exciting and beautiful book that kids will want to read again and again!"
Paul McCartney is set to play the following UK dates:
Wednesday December 12 – Echo Arena, Liverpool
Friday December 14 – SSE Hydro, Glasgow
Sunday December 16 – The O2, London
Explore Our Paul McCartney Artist Page.
Format:
UK English