Paul McCartney Shares Behind-The-Scenes Video For 'Find My Way' Featuring Beck
The video was directed by Andrew Donoho.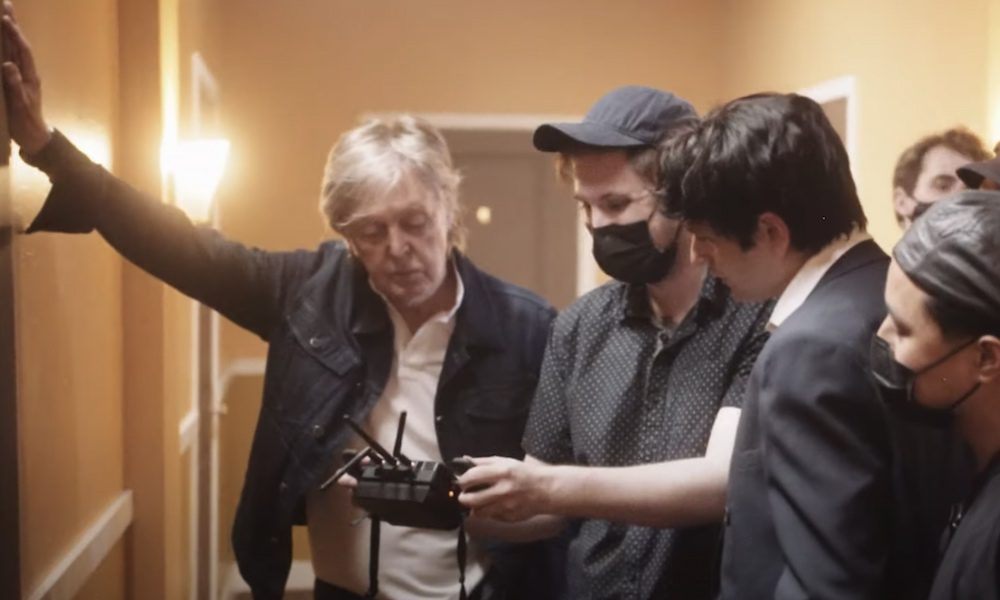 Paul McCartney has revealed a BTS video for his psychedelic "Find My Way" visual with Beck. The cinematic piece finds McCartney being transported back in time, traversing the maze-like halls of a hotel as a young man. The BTS look offers an intimate look on how the team accomplished the feat of moving Paul back in time.
The "Find My Way (feat. Beck)" video was co-produced by Hyperreal Digital, which specializes in the creation of hyper-realistic digital avatars. "The technology to de-age talent and have them perform in creative environments like this is now fully-realized, even with one of the most recognized faces in the world," said Hyperreal's CEO Remington Scott.
Paul McCartney, Beck - Find My Way (Behind The Scenes)
Directed by Andrew Donoho (Janelle Monae, The Strokes, Khalid) and choreographed by Phil Tayag (Bruno Mars, Jabbawockeez), "Find My Way (feat. Beck)" was unveiled to the world via a global broadcast premiere on MTV Live, MTVU and across MTV's worldwide network of channels, as well as on the ViacomCBS Times Square billboard in New York.
"Find My Way (feat. Beck)" is the opening track of III Imagined, which was released on vinyl, CD, and cassette on July 23 via Capitol Records. The album is also available digitally.
The remix album re-entered at No.1 on Billboard's Top Album Sales chart (dated Aug. 7) for its first week at the top, following its release on physical formats on July 23.
The album sold 21,000 copies in the U.S. in the week ending July 29, according to MRC Data, due in large part to its release on CD, vinyl LP, and cassette tape. The album is a collection of remixed songs from McCartney's last studio album, the December 2020 release McCartney III, and was initially released via digital download and streaming services on April 16, 2021.
Imagined is first remix album to reach No.1 since Justin Bieber's Never Say Never: The Remixes spent one week at No.1 on the March 5, 2011-dated chart.