Paul McCartney's Archive Of Handwritten Lyrics To Go On Display In New Exhibition
Paul McCartney: The Lyrics will open at the British Library from November 5, 2021, to March 13, 2022.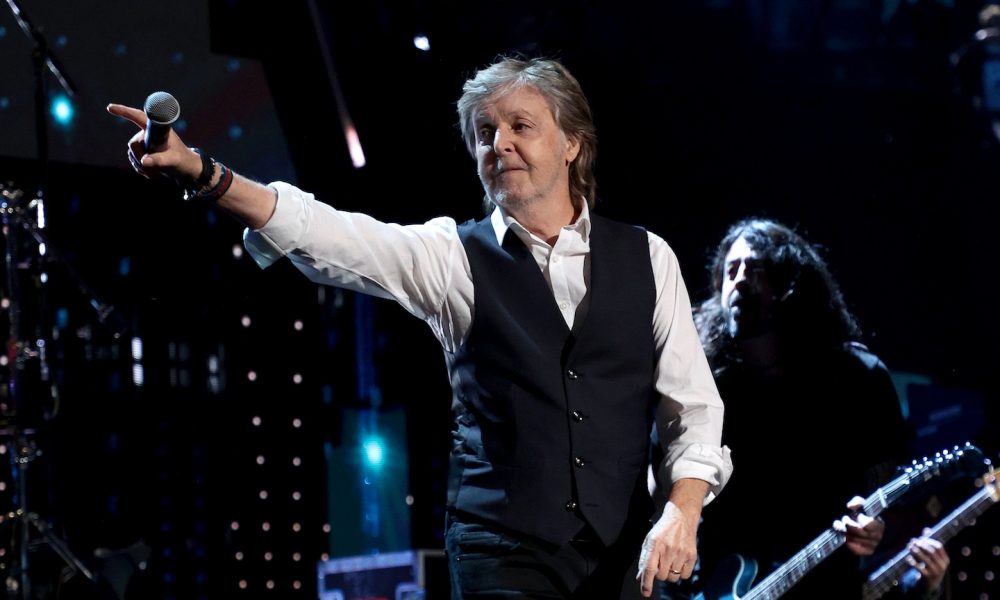 Handwritten lyrics, photos, and more items from Paul McCartney's personal archives are set to go on public display for the first time in a new exhibition.
Paul McCartney: The Lyrics will be held at the British Library in London and will explore the process and people behind some of the iconic songwriter's most celebrated songs.
The exhibition will include the original handwritten lyrics for tracks like The Beatles' "Hey Jude" and Wings' "Nineteen Hundred and Eighty Five", plus McCartney solo tracks "Pipes Of Peace" and "Jenny Wren".
As well as beloved hits and fan favorites from across the legend's catalog, the lyrics for an unreleased song called "Tell Me Who He Is" will also be on display. The lines were found in a notebook in the archive alongside items that suggest it was written in the late 50s. The song has never been recorded.
THE LYRICS: 1956 to the Present (Teaser Trailer #2)
Lyrics won't be the only thing fans can peruse in the new exhibition. Photos and original memorabilia from across McCartney's career will also be included. A drawing that the Beatle drew for the Flowers In The Dirt single "Put It There" will be featured, as will an early Beatles setlist, a postcard of the Fab Four in Hamburg, and George Martin's score for Yesterday.
The exhibition, which opens as McCartney releases his new book The Lyrics: 1956 to the Present, will also have an audio accompaniment.
"The British Library is more than just books; we also hold one of the most extensive collections of popular music in the world," Andy Linehan, curator of popular music recordings at the British Library, told the Guardian. "It is great to be able to showcase some of our handwritten lyrics and sound recordings alongside previously unseen material from Paul McCartney's own archive in this display.
"Handwritten drafts of song lyrics have a special quality – they show that initial spark of creativity – and this is a chance for everyone to see the workings and learn the stories behind the songs of one of the world's most successful songwriters and performers."
Paul McCartney: The Lyrics will open at the British Library from November 5, 2021 to March 13, 2022. Entry will be free.
McCartney's The Lyrics book, meanwhile, has been nominated for this year's Waterstones Book Of The Year award. It is one of 13 titles to be shortlisted for this year's trophy, with the winner due to be announced on December 21.