Playboi Carti Releases New Album, 'Whole Lotta Red'
Kanye West executive-produced the album, which also features Future and Kid Cudi.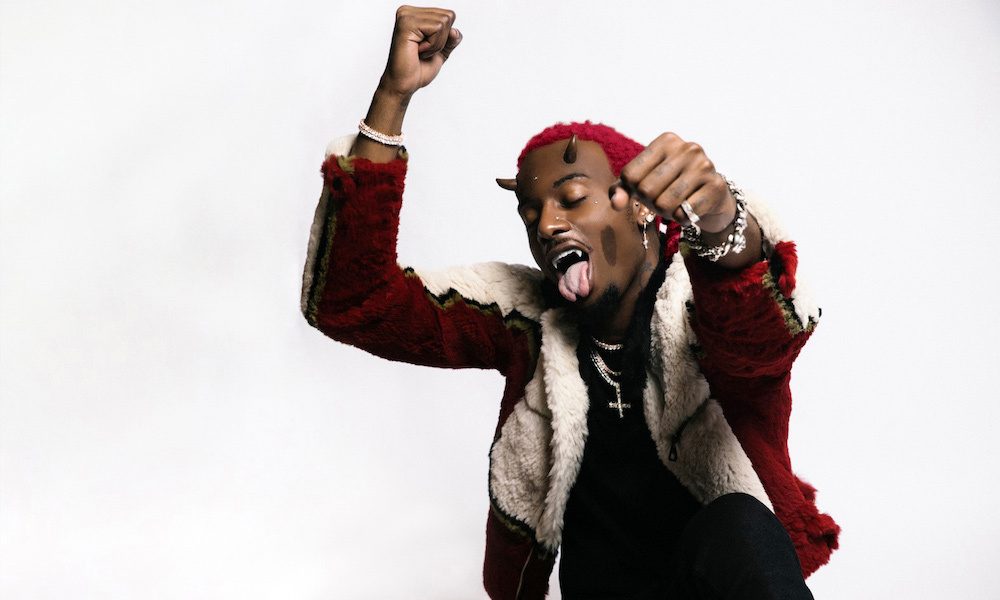 On Christmas Day, Playboi Carti released his new album, Whole Lotta Red. The Atlanta, Georgia rapper has been teasing his full-length follow-up to 2018's Die Lit since early on in 2020, and in a Tweet, he referred to it as "mY b3st w0rk YET." Whole Lotta Red was executive produced by Kanye West. In addition to West, the new album features appearances from Kid Cudi and Future, and its final track, "F33l Lik3 Dyin" includes a sample of Bon Iver's "iMi," as well as the single "MEH," which Carti originally released back in April.
The album also includes production work from Pi'erre Bourne, Art Dealer, F1lthy, Juberlee, Richie Souf, and Wheezy. Carti has released a video for "M3tamorphosis," featuring Kid Cudi, which was directed by Nico Ballesteros and depicts the two rappers against a dark backdrop and lit in red, naturally. Watch the new clip below.
Playboi Carti ft. Kid Cudi - M3tamorphosis (Official Video)
Playboi Carti achieved critical and commercial success with his 2018 debut studio album, Die Lit, which debuted at number three on the Billboard Top 200 Albums chart. The album was certified Gold, selling more than 500,000 copies. It also earned widespread critical acclaim and landed on a number of Best of 2018 lists, including those from Complex, Pitchfork, Spin and Noisey.
Playboy Carti's new album Whole Lotta Red is out now. Scroll down to take a look at the album's tracklist and listen to it here.
"Rockstar Made"
"Go2DaMoon (feat. Kanye West)"
"Stop Breathing"
"Beno!"
"JumpOutTheHouse"
"M3tamorphosis (feat. Kid Cudi)"
"Slay3r"
"No Sl33p"
"New Tank"
"Teen X (feat. Future)"
"Meh"
"Vamp Anthem"
"New N3on"
"Control"
"Punk Monk"
"On That Time"
"King Vamp"
"Place"
"Sky"
"Over"
"ILoveUIHateU"
"Die4Guy"
"Not PLaying"
"F33l Lik3 Dyin"