Prequell Unveils Video For Single 'Part XIV' Prior To New Album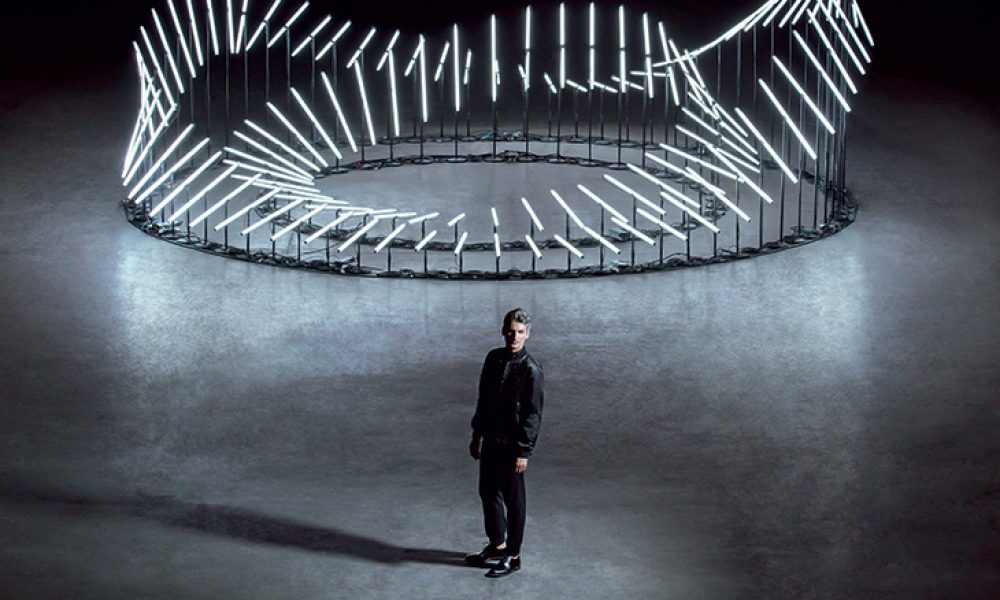 Under the soubriquet Prequell, composer/producer Thomas Roussel released his first single, 'Part XIV' on 30 June. He now unveils the video for the song as he prepares to release Prequell's debut album, The Future Comes Before, through UMF/Pantheon Musique on 29 September 2017.
A gripping slice of cinematic electro-noir, 'Part XIV' features an impassioned vocal by acclaimed British singer Rae Morris, who previously chalked up a UK Top 10 success with her 2015 debut Unguarded, co-produced by Ariel Reitscheid (HAIM, Madonna, Brandon Flowers). The song is perfectly complemented by its spectacular new video, which was recently shot on location in the Senlis Forest just outside of Paris.
"This track has a kind of a British accent," Roussel recently revealed to Broadway World. "Rae [Morris] has this magical voice – which reminds me of Bjork – and she has found some very mysterious colours in her voice and melodies."
Prequell - Part XIV ft. Rae Morris
Prequell's debut album The Future Comes Before was recorded in Studio One at London's legendary Abbey Road, with the London Symphony Orchestra (The Beatles, Star Wars, Harry Potter) and further contributions from the Isobel Griffiths' Orchestra (Adele, Massive Attack, Hans Zimmer). Stephane Reichert (Woodkid, Alexandre Desplat) took charge of recording and engineering the two orchestras, while multi-Grammy Award winner Steve Fitzmaurice (Depeche Mode, U2) handled the mixing process.
Prior to conceiving Prequell, Thomas Roussel had a varied and rewarding career composing music for leading fashion houses such as Chanel, Dior, Kenzo, Nike and, most recently, Thierry Mugler. His resume also includes two critically-feted collaborations with iconic Detroit-born DJ, producer and composer Jeff Mills, Blue Potential and Light From The Outside World: the latter a collaboration with the BBC Symphony Orchestra which premiered at London's Barbican in 2015.
Prequell's debut album The Future Comes Before creates something unique from classical and electronic sources; blending in orchestrally-inclined pop songs and elements of techno. It adds up to a fascinating fusion of cinematic instrumentals and young pop talent, with Rae Morris and additional vocal contributions coming from hotly-tipped new vocalists such as Claire Laffut, Fyfe, Shy Girls and Cruel Youth.
If Thomas Roussel's fascinating concept for Prequell's debut album doesn't already sound ambitious enough, The Future Comes Before even includes actual sounds from space. 'Part XV' features a NASA probe entering the magnetosphere of Jupiter, 'Part XIII' utilises gravitational waves emitting from two merging black holes, while 'Part IV' has the standing wave tone of Planet Earth. Elsewhere, 'Part V' is scheduled to soundtrack Thierry Mugler's new worldwide fragrance campaign for Aura.
"('Part V') opens with a short strings explosion," Roussel reveals. "As it's the first track I did as Prequell I wanted this intro to contain all Prequell's harmonic DNA, like in the Big Bang Theory!"
Format:
UK English