Thin Lizzy, Black Sabbath Producer Chris Tsangarides Dies Aged 61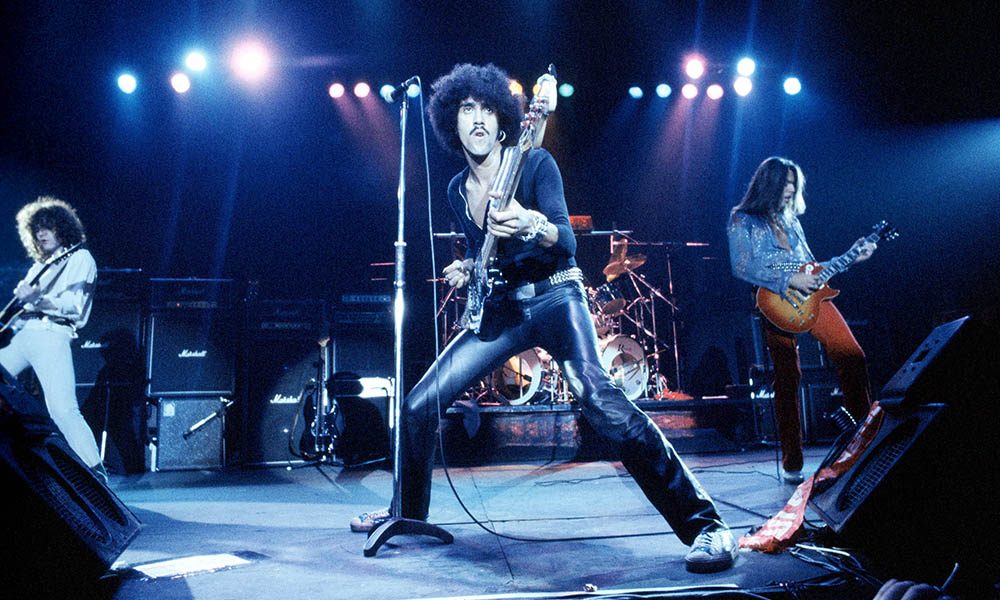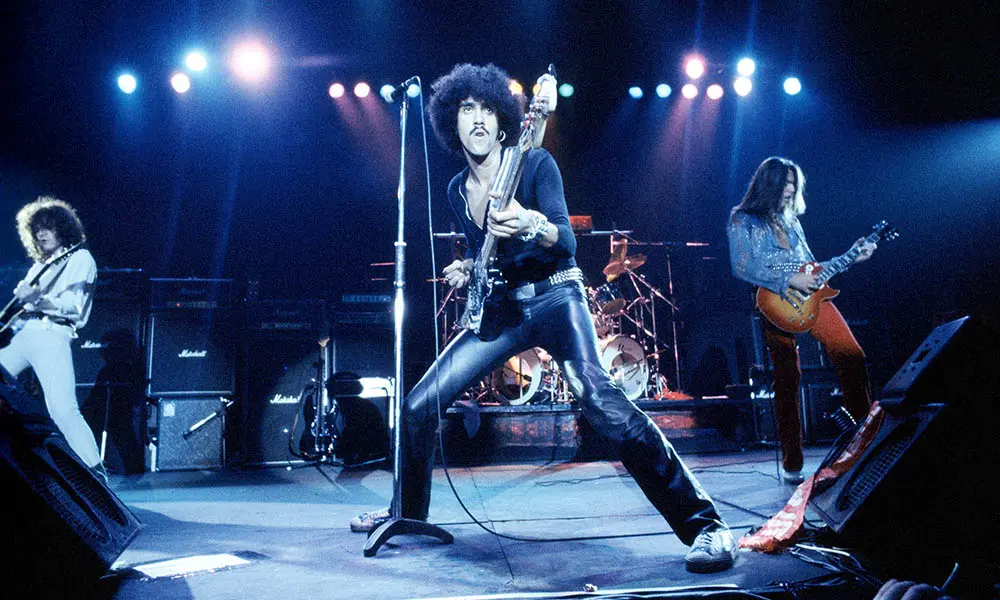 Legendary producer Chris Tsangarides, famous for his work with hard rock and metal acts including Thin Lizzy, Black Sabbath, Gary Moore, Saxon and Judas Priest has died. He was 61.
"It is with complete and utter sadness that I need to tell you all that our beloved father and my mum's best friend Chris Tsangarides passed away peacefully last night after another brave battle with pneumonia as well as heart failure," his daughter Anastasia wrote on her Facebook page. "We really are appreciating your messages of love and kindness but we are struggling to reply to them. With all our love and thanks from us all. Jane, Theo, Louis, Paris, Samantha and Casey. We're gonna miss you every day of our lives. "
Friends are posting condolence messages on Tsangarides' personal Facebook page. Renowned bassist Neil Murray, who has worked with Brian May, Whitesnake and Peter Green remembered him as: "a lovely man and very talented. Sadly missed by all who knew him, I'm sure."
Saxon drummer Nigel Glockler said: "So very sorry to wake up to the news that Chris Tsangarides has passed. A truly fantastic producer and even better person."
Thin Lizzy wrote in a statement: "It is with great sadness that we hear of the passing of producer Chris Tsangarides who worked with the band on Renegade and Thunder And Lightning. Our thoughts go out to Chris's wife Jane and family at this time."
Trained on trumpet and piano at the Royal Academy of Music, Chris Tsangarides began working at London's Morgan Studios in the mid-'70s, earning his first engineering credit on Judas Priest's Sad Wings of Destiny in 1976. He continued to move through the ranks, elevating to the role of producer a few years later with Gary Moore's Back On The Streets, which featured the U.K. hit 'Parisienne Walkways.' Phil Lynott's involvement as vocalist on that track led to him co-producing the last two studio albums Thin Lizzy released, Renegade and Thunder And Lightning.
Throughout the '80s, he became an in-demand metal producer, working with Anvil, Anthem, Y&T, Helloween and King Diamond. He was one of three men to helm Black Sabbath's The Eternal Idol, and also produced Judas Priest's Painkiller and Iron Maiden vocalist Bruce Dickinson's solo set, Tattooed Millionaire.
But Tsangarides work wasn't restricted to heavy rock by any stretch of the imagination. Among many others, he remixed Depeche Mode's hit 'Never Let Me Down Again' in 1987 and produced artists as disparate as The Tragically Hip, Tom Jones and Concrete Blonde's Goth-influenced Bloodletting, which featured the Top 20 hit 'Joey.'
Several years ago, Tsangarides spoke about his lengthy and diverse resume during an interview with Tape Op. He said: "I developed such good friendships when I was working at studios. As a 'house dude,' you've got to do whatever the hell is booked in. I liked it. When I started producing, again totally by fluke, I was asked to record a Gary Moore solo record called Back On The Streets. He said to me, "You can produce this, by the way." I thought he was joking and realized he wasn't. I said, "Okay. You play it and I'll record it." That's basically what we did — with a guitar player as awesome as him and a drummer like Simon Phillips.
"Then he brought in Phil Lynott and Brian Downey from Thin Lizzy, and we recorded a track called 'Parisienne Walkways', which got released and becomes a massive, huge hit, " Tsangarides continued. "Suddenly I was a successful producer. I did what I always did — made people laugh, we recorded and had a great time. I was very, very fortunate to have that break. People get interested in coming to you after that."
Explore Our Thin Lizzy Artist Page.
Format:
UK English