Public Enemy Drops Desolate 'Grid' Video With Cypress Hill And George Clinton
The track comes from the critically-acclaimed album 'What You Gonna Do When The Grid Goes Down' out now.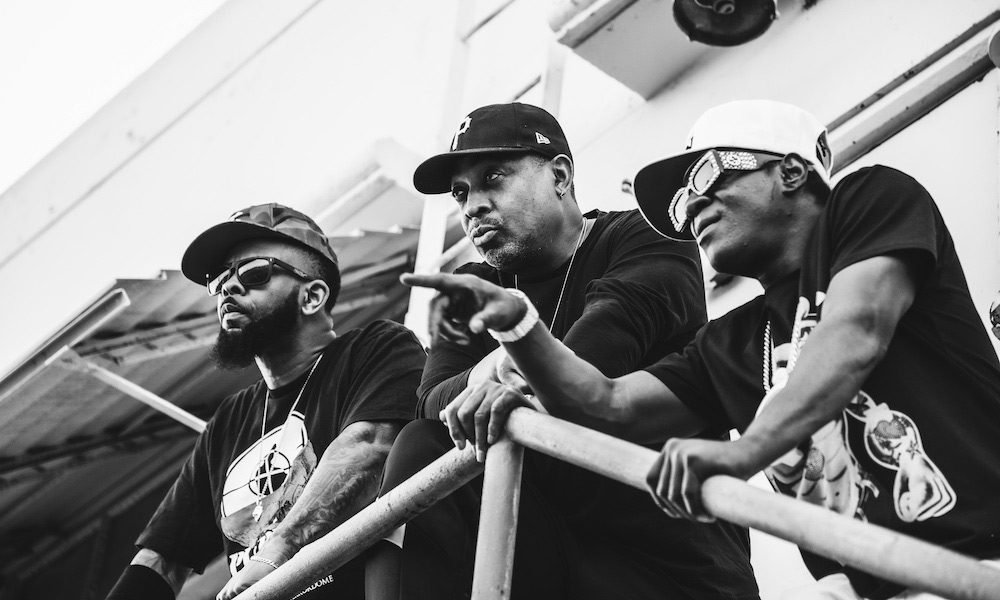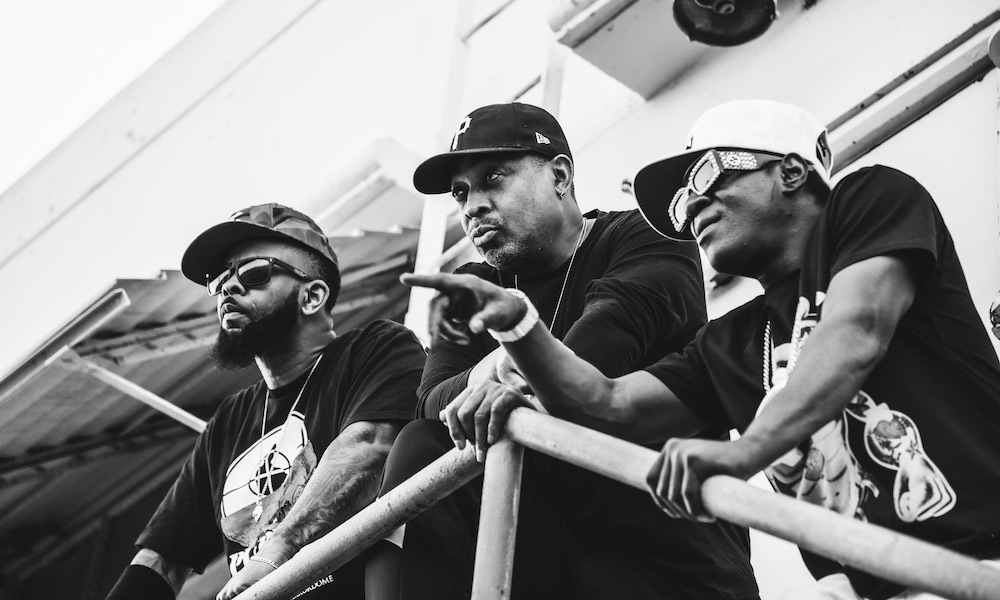 Public Enemy has shared the music video for their single "Grid" featuring Cypress Hill and George Clinton.
Directed by David C. Snyder, the visual for "Grid" depicts Chuck D, Cypress Hill's B-Real, Sen-Dog, Flavor Flav, and funk legend George Clinton sharing a call together on Boom, a parodied version of the video conference service Zoom.
A testament to the changing means of communication in the age of COVID-19, the video matches the song's view of the world after a technological collapse.
Public Enemy - GRID ft. Cypress Hill, George Clinton
The remainder of the visual cuts between the desolation of the desert and a gated alley, unable to rely on phones and other electronics to connect with the outside world. There are also clips from the group's performance of "Grid" on The Late Show with Stephen Colbert.
"You have generations that grow up with technologies that look at them a different way than the pioneering thought," Public Enemy pioneer Chuck D said in an interview with Vulture. "I try to be simple and tell people to use these things as a tool a little bit more than a gadget."
Previously, "Grid" has received an animated music video directed by Ice The Endless that showed Public Enemy as cartoon characters reminiscent of those of the 70s and 80s.
"Grid" is featured on Public Enemy's latest album What You Gonna Do When The Grid Goes Down released September 25 via Def Jam Recordings.
The album marked the groups' first release under Def Jam in more than 20 years, following 1998's He Got Game soundtrack. Rhapsody, Beastie Boys' Mike D and Ad-Rock, The Roots' Black Thought and Questlove, Nas, DJ Premier, Ice-T, and Run-DMC all make appearances on the project.
"When The Grid Goes Down is at its best when Public Enemy's vision is generous and expansive, when they create a vision of their own history that echoes into our own moment," Rolling Stone wrote of the album.
What You Gonna Do When the Grid Goes Down can be bought here.