Queen Launch Their First Official Game For Mobile Devices, 'Queen: Rock Tour'
Available now for Android and iOS, the game marks the first time that the rock giants have released their own dedicated mobile experience.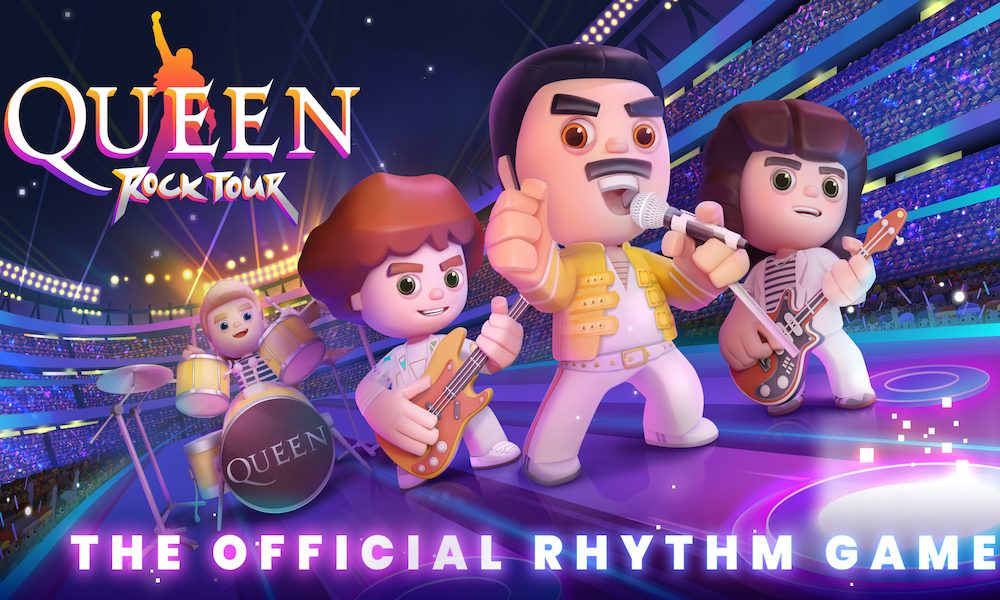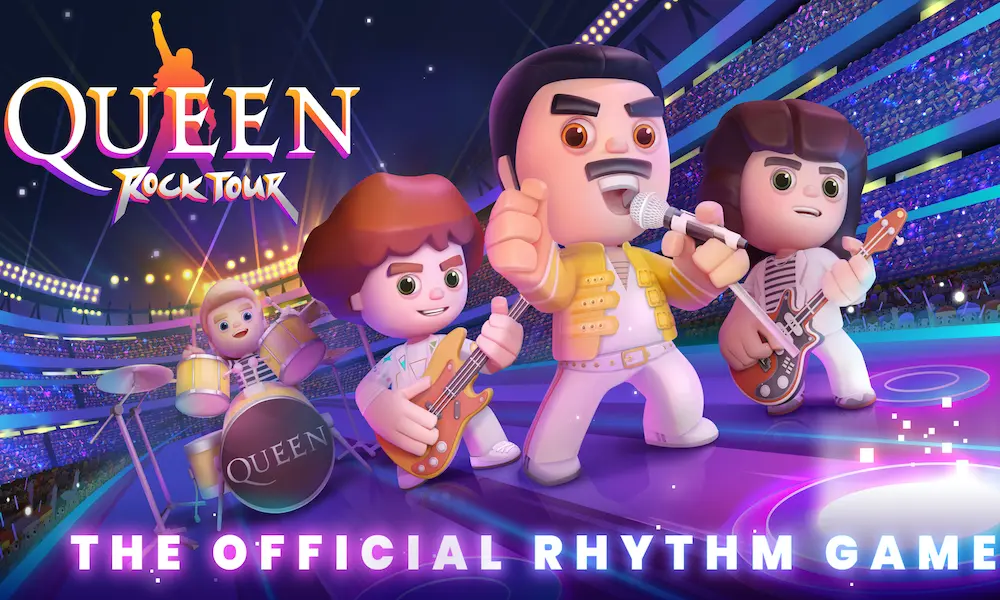 Queen have announced Queen: Rock Tour, the first official game from the rock giants for Android and iOS devices. In a lockdown world in which live music remains largely on hold, it offers players the opportunity to experience the might and majesty of the Queen live experience from the comfort of home. The game is available now for Android and iOS.
Queen's music has been featured in major mobile music games before, but the new official game marks the first time that the band have released their own dedicated mobile experience. The game arrives as the band observe 50 years since their classic original line-up was completed with the arrival of bassist John Deacon. The Queen Golden Jubilee tour with which they planned to celebrate with fans, via a massive 29-date European stadium and arena tour this year, has now been postponed until 2022.
Queen: Rock Tour - Trailer
That live experience now comes to the mobile devices of their adoring audience, heightened by extensive attention to band history and imagery via the official Queen archives and experts. You can hit the stage and perform with the entire band, playing thrilling guitar riffs, heart-pounding drum solos and more, simply by tapping the tiles in time with the rhythm. "Be a lockdown rock star! No turning back!!!", advises Queen guitar hero Brian May.
In the game, players can immerse themselves in Queen's world, scoring points and progressing by playing along to 20 of the band's timeless hits. These include "Bohemian Rhapsody," "We Will Rock You," "Radio Ga Ga," "I Want to Break Free," and "We Are The Champions." Fans can perform at ten famous concert venues around the world, styling their performances with more than 40 official costumes from the band's history. Fun trivia facts and exclusive images can be unlocked from the official Queen archives by scoring highly in the game.
Queen: Rock Tour was created in association with Universal Music Group, Hollywood Records and developed by Gameloft for brands, leader in the creation of gaming experiences for brands.
Cedric Ratajczak, Creative Director at Gameloft for brands, says: "Our ambition was to push the boundaries of music and gaming with a fun and rewarding experience that would put players in Queen shoes at pivotal points in their career and make them perform in real-time Queen's live music unlike ever before. The creative challenge was to modernize the traditional rhythm-game genre with innovative and mobile-friendly twists inheriting from hyper-casual gaming, and with a unique and happy visual style that offers a timeless look to the band, appealing to the new generation of players.
"We devoted enormous attention to the details of Queen's history, authenticity and artistry to craft a fitting tribute to one of the most significant bands in rock history and aim at setting new standards for how band-focused music games could be executed on mobile today."
Andrew Kronfeld, Executive VP, marketing at Universal Music Group, notes: "Today, Queen are globally recognized as one of the most iconic and important bands in history. Decades after their first live shows together and following on from the huge worldwide box office success of the Bohemian Rhapsody biopic, their popularity continues to grow every year. We hope the launch of Rock Tour will introduce their inimitable rock legacy and catalog to a new generation of fans, through this unique new gaming experience."
Ken Bunt, president, Disney Music Group adds: "We are excited to partner with Queen, UMG, and Gameloft to let Queen fans experience the band's legendary music in a new way."
Download Queen: Rock Star free at the Apple App Store and Google Play.