Queen, Beatles, Stones Singles "SuperSized" By Artist Morgan Howell
The book features Howell's lifelike recreations of the singles bags, lettering, label logos and every other detail of famous 45rpm singles.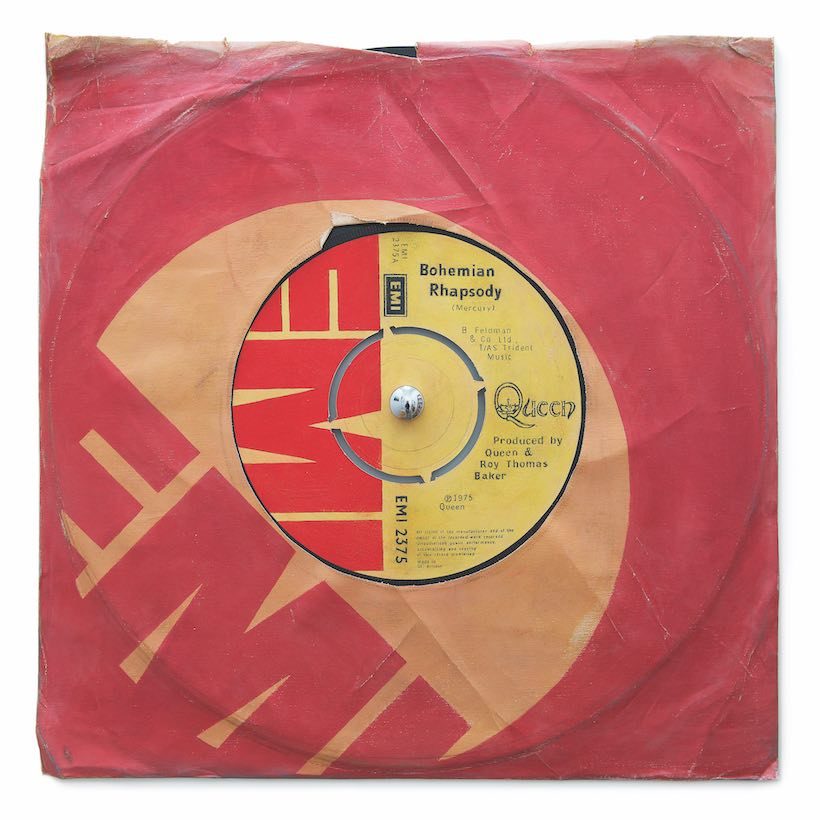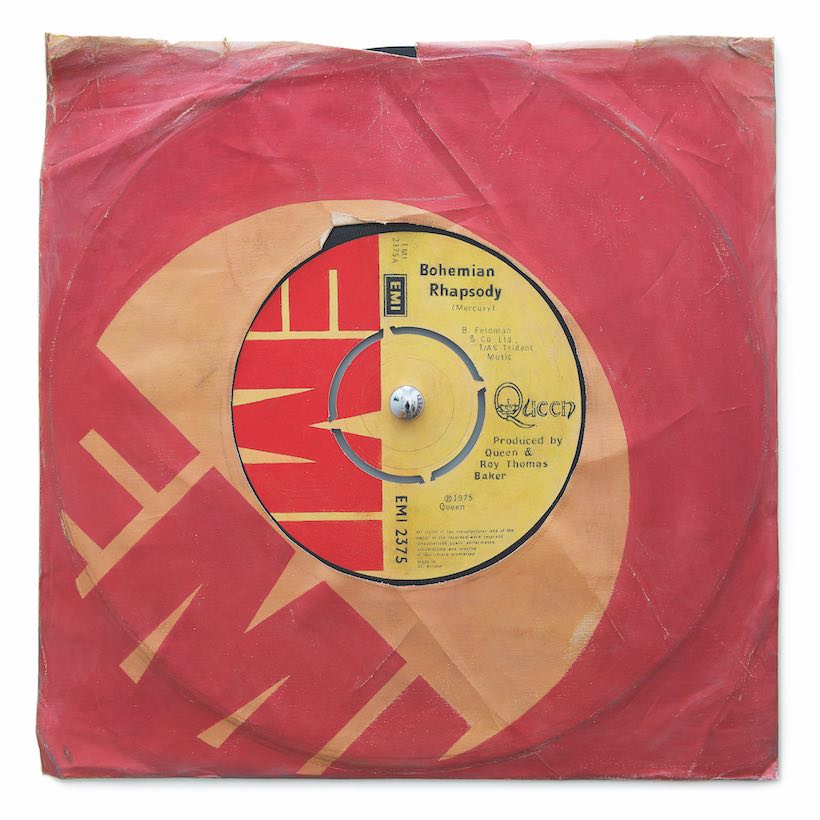 Black Dog Press will tomorrow (14) publish the new book Morgan Howell At 45RPM in the UK, featuring 95 paintings by the "SuperSize" artist of his giant, 3D interpretations of 7" singles. US publication follows in March 2021.
The volume features Howell's incredibly lifelike recreations of the singles bags, lettering, label logos and every other detail of some of the most famous 45rpm releases in pop history. It also contains written contributions about both the art, and the songs, by such celebrities as Lord Lloyd Webber, Johnny Marr, Sir David Jason, Kay Mellor OBE and Dermot O'Leary.
Howell's paintings include every crease, tear, and imperfection of a 7" single, producing a unique artwork almost identical to the owner's original copy. The difference is that they are blown up to 70 x 70 cm, and are three-dimensional, with the spindle in the centre, as if the record is ready to play.
SuperSize Beatles, Beach Boys and Bob
Singles featured include Queen's "Bohemian Rhapsody," The Rolling Stones' "(I Can't Get No) Satisfaction," The Beatles' US Capitol release of "Yesterday," The Beach Boys' "Heroes and Villains" and Little Richard's "Tutti Frutti." Other artists celebrated in this unique form include David Bowie, Marvin Gaye, The Clash, The Who, Prince, Bob Dylan, and Pink Floyd.
Each painting is accompanied by a narrative about the impact of the original release and the new artwork by such notables as Happy Mondays' Shaun Ryder, Spandau Ballet's Gary Kemp, Alfie Boe, Horace Panter of the Specials, Travis frontman Fran Healy and producers William Orbit and Dave Eringa. Other contributors include English National Opera CEO Stuart Murphy, author Tony Parsons, and V&A Museum curator Victoria Broackes.
Speaking of the contributors to the book, Howell noted: "We have Lords of the Realm, best-selling authors, actors, top musicians and songwriters, some of our best-known television stars, producers and DJs, as well as those who – like them – also collect my art. It is an incredibly diverse line-up – all united by a passion for music and art. Thanks to each and every one of them for taking time to write for this beautiful book."
"A small but significant slice of pop history"
The book also contains an in-depth interview with Howell, looking at his process as an artist. Composer Lord Andrew Lloyd-Webber writes: "Owning the original 'Satisfaction' 7-inch by Morgan feels like owning a small but significant slice of pop history." Ryder writes of Bowie's "Life On Mars?": "This is the first record I ever owned that I hadn't stolen – that's how much it meant to me."
Howell's work is prized by art collectors and musicians, and has been commissioned by Neil Diamond, Jude Law, Edgar Wright, Lord Lloyd-Webber, and Ian Brown. His painting of Bowie's "The Jean Genie" is displayed at Sony Music's offices in London and his recreation of The Beatles' "Yesterday" has been shown at the famous Capitol Records building in Los Angeles.
Morgan Howell At 45RPM is published in the UK by Black Dog Press on October 14. Pre-order it here.