Classic R.E.M. Image Made Into Special Eco-Friendly Jigsaw Puzzle
Proceeds from sales are going to US grassroots organizations aiming to get books into the hands of children who might not otherwise have them at home.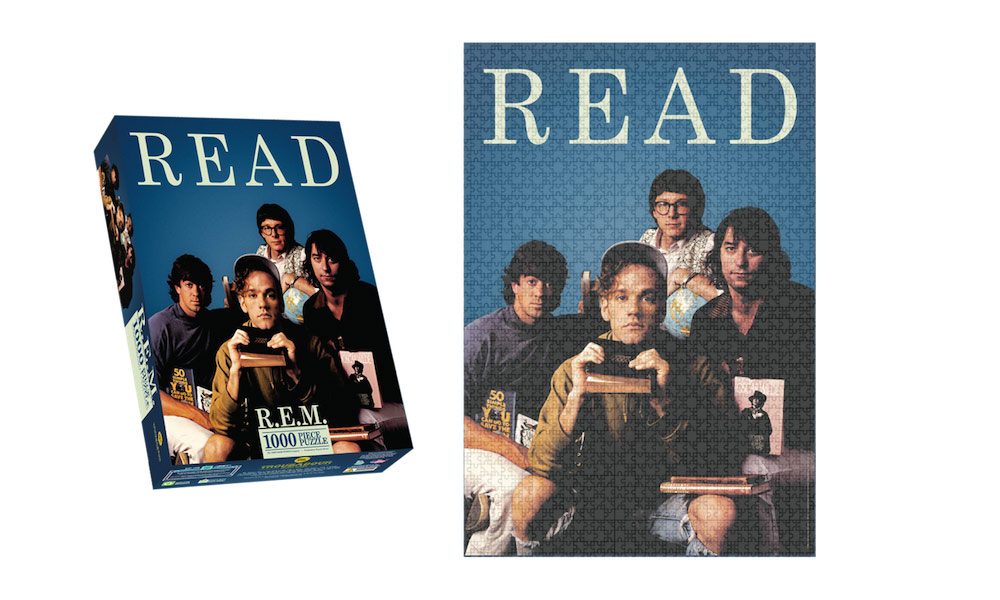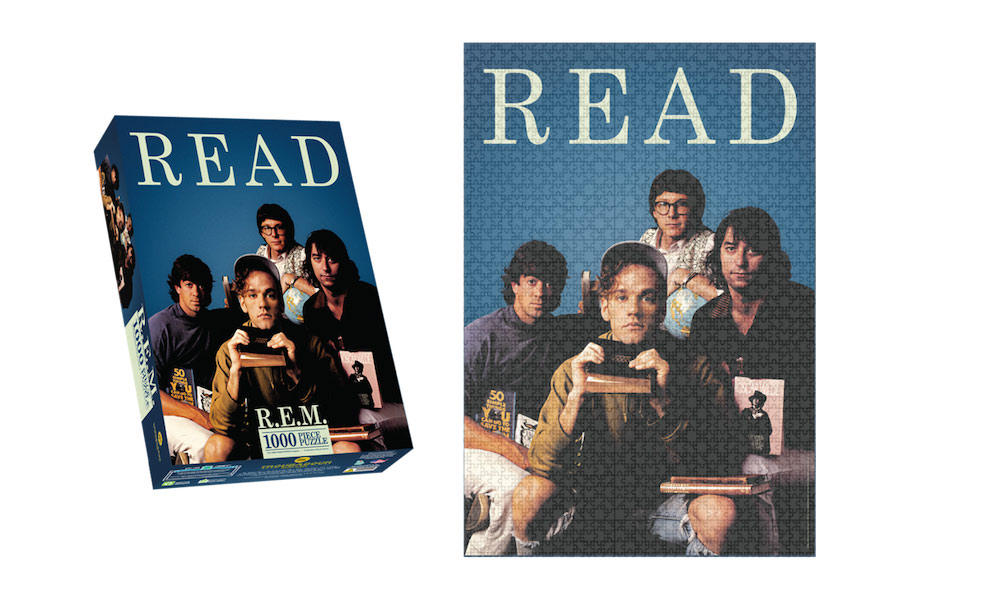 An iconic image of R.E.M. shot by photographer Tom Hill is now being released as a special eco-friendly jigsaw puzzle, which is available now.
The jigsaw puzzle is being released through Very Good Puzzle, which operates from R.E.M.'s hometown of Athens, GA. They combine their love of puzzling and art by collaborating with modern contemporary artists to represent their imagery and stories as jigsaw puzzles.
Very Good's mission statement reads as follows: "We operate from our hometown of Athens, Georgia. It's a beautiful small community with broad, diverse sensibilities. We love puzzling and Art is everywhere here – so we combine these two passions. Our designs and photos are chosen from compelling Artists and Journalists. Our hope is to share their perspective to a broad audience through the practice of puzzling!"
"Whether home in Athens or out on tour, we were always excited to hear from friends and fans that the poster was hanging in their public library, community center, local bookstore, or in a classroom where their children attended school," R.E.M. said in a statement.
All proceeds from the sales of these jigsaw puzzles go to the American Library Association and Books For Keeps. The latter organization works to improve children's reading achievement by addressing barriers related to the accessibility and appeal of reading material. They give books to children whose reading opportunities outside of school might be otherwise limited due to geography, income, or other factors.
The puzzles are manufactured in the US and they are printed with soy-based inks and made with recycled cardboard. The R.E.M. puzzle includes 1,000 pieces and its finished size is 19.25″ x 26.625″. Visit R.E.M.'s official website for further information.
Originally commissioned in 1990 by the American Library Association as a promotional campaign to get music lovers to read more books, the original R.E.M. poster has since become a rare collectable and is reprinted here for the first time.
Listen to the best of R.E.M. on Apple Music and Spotify.