Record Store Day Takes David Bowie's 'Pin Ups' Back Into UK Top 40
The reappearance marks the album's first time inside the top 40 since its opening 21-week chart sequence.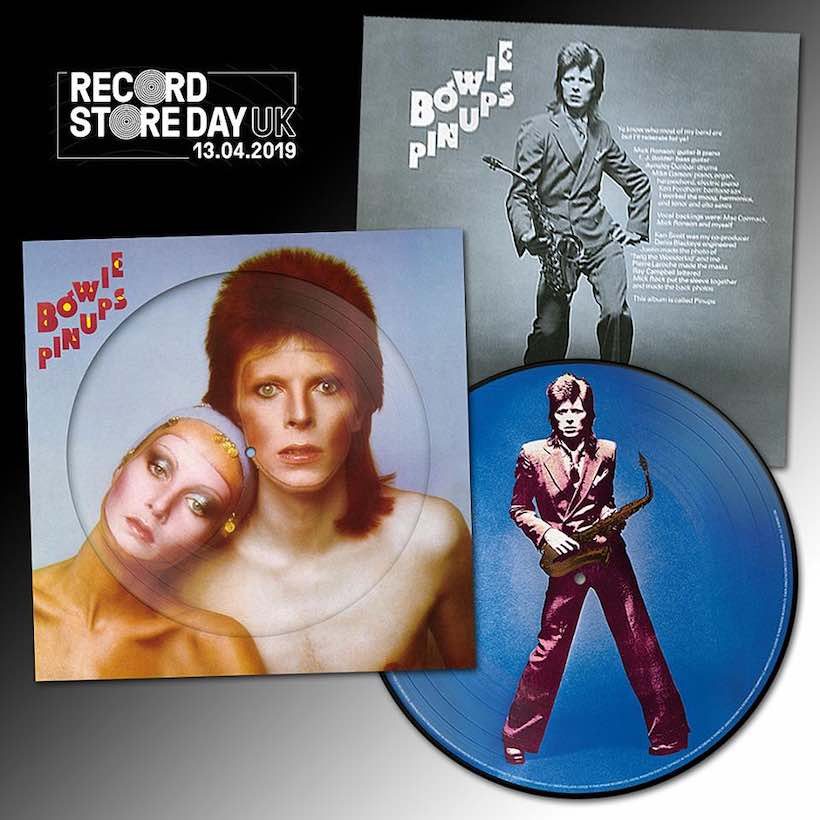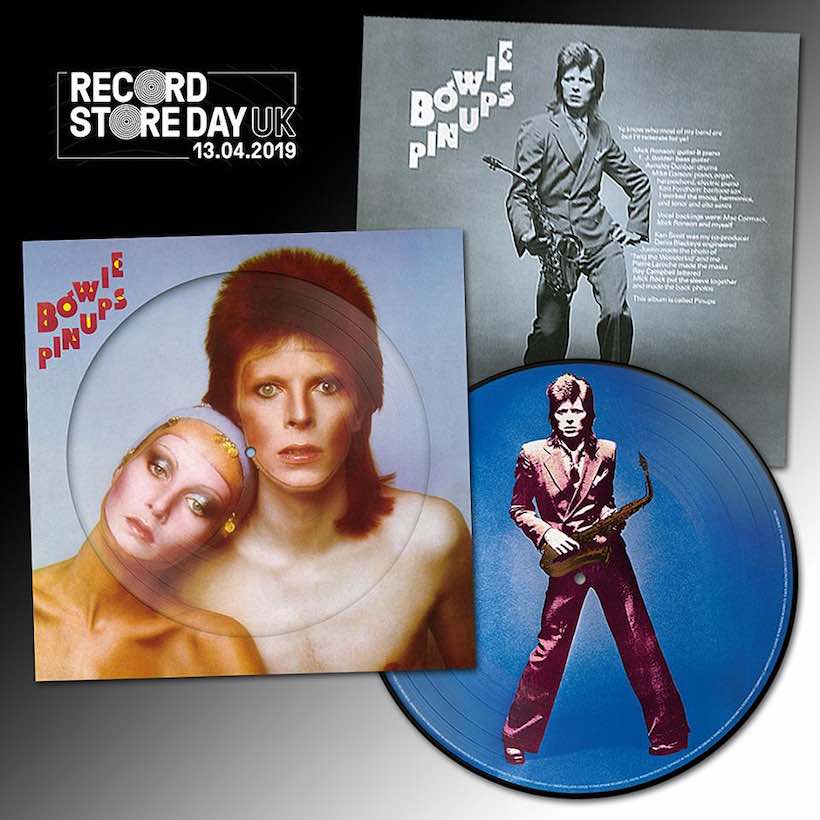 David Bowie's 1973 covers album Pin Ups has returned to the UK top 40 for the first time since its initial chart run, as a result of being reissued in a picture disc edition for UK Record Store Day last weekend (13 April).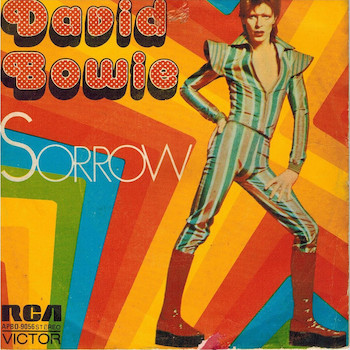 The album, which featured Bowie's top three UK hit version of the Merseys' 'Sorrow,' re-entered the Official Charts Company countdown at No. 31. Last seen in the UK top 100 briefly in 2016, the reappearance marks its first time inside the top 40 since its opening 21-week chart sequence. The LP debuted at No. 1 in November 1973 and spent five weeks at the summit, then eight more in the top ten. It also had 12-week run in the lower reaches of the bestsellers in 1983.
With a sleeve featuring Bowie alongside British model Twiggy in an image captured by Justin de Villeneuve, Pin Ups contained his interpretations of songs that were, as he said on the back cover, "among my favourites from the '64–67 period of London." These also included The Who's 'I Can't Explain' and 'Anyway, Anyhow, Anywhere,' Them's 'Here Comes The Night,' Pink Floyd's 'See Emily Play' and two apiece first recorded by the Yardbirds ('I Wish You Would' and 'Shapes Of Things') and the Pretty Things ('Rosalyn' and 'Don't Bring Me Down').
The Bowie/Twiggy image is on Side 1 of the picture disc, while Side 2 and the insert use images taken by Mick Rock, often described as "the man who shot the '70s." As Bowie also said in his sleeve note: "Most of the groups were playing the Ricky-Tick (was it a 'y' or an 'i'?) – Scene club circuit (Marquee, eel pie island la-la)…some are still with us. Pretty Things, Them, Yardbirds, Syd's Pink Floyd, Mojos, Who, Easybeats, Merseys, Kinks. Love-on ya!"
Explore our David Bowie Artist Page.
Format:
UK English