UMe Shares Black And Proud Collaborative Remix Collection
The remixes were created by LGBTQ+ artists Honey Dijon, Coco & Breezy and Akira Akira.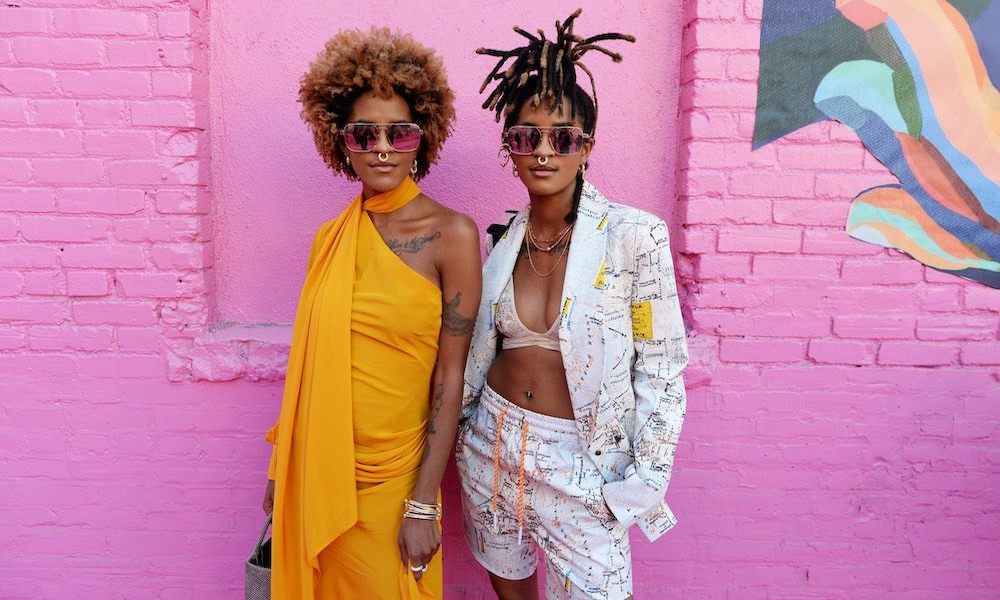 In celebration of Black Music Month and Pride Month, UMe has shared a set of remixes recorded by prominent BIPOC LGBTQ+ artists. Hoping to celebrate the intersectionality of these two communities, the Black and Proud remix collection centers on three tracks from the 90s and 2000s that were created by or resonated with members of the communities.
Rising DJ and producer Akira Akira appears in the collection with a remix of Nina Sky's hit single "Move Ya Body." Nina Sky, a queer duo of Puerto Rican-American identical twins, released "Move Ya Body" in 2004. It went on to reach No. 4 on the Billboard Hot 100 and has since been certified gold. Akira Akira's twist on the pop track pulls from his succinct style that seamlessly blends dubstep with trap, kuduro, jersey, and more.
Impossible (Coco & Breezy Remix)
Also featured are another sister duo, Coco & Breezy. Founded by twin sisters Corianna and Brianna Dotson, the set of DJs and entrepreneurs hail from Minneapolis, Minnesota where they grew up in a Black and Puerto Rican household. For the remix collection, Coco & Breezy shared their take on Shontelle's classic single "Impossible."
"We are so excited about this! Things come in full circle. Around 2014 our mom used to work at the airport as a TSA person and saw Shontelle but didn't know she was a music artist," Coco & Breezy shared on Instagram. "Our mom was like you look like you'd be friends with my daughters CoCo and Breezy. We didn't know each other yet – but became super close after that/ So thank you mom for informally introducing us. Fast forward, Universal Music Group tapped us to do this official remix – of course, we said yes!"
Where My Girls At? (Honey Dijon Remix)
For the third remix, Republic Records tapped Honey Dijon for a remix of 702's "Where My Girls At." Hailing from the Chicago house scene, the DJ, producer, and musician is often associated with classic house and disco, but also delves into techno, rock, and more rhythmic sounds, too. Beyond her music, Honey Dijon has long been vocal about creating spaces for LGBTQ+ artists and trans rights in the dance music community.