Rhys Lewis Faces His Fears In 'To Be Alive' Video
Lewis' 'Corner of the Sky' is out January 20.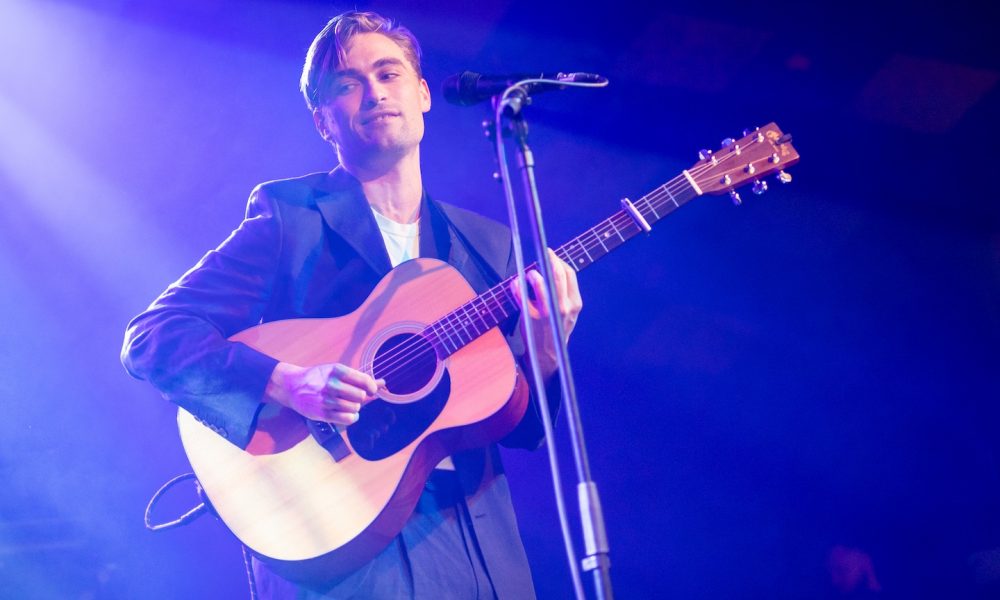 Rising star Rhys Lewis faces his biggest fear in the nail-biting new video for "To Be Alive." The video follows Rhys' long-standing phobia of heights and a 15,000-foot drop from an airplane.
Documented by filmmaker, friend, and assigned encourager Harvey Wilson, the "To Be Alive" video finds Rhys literally jump out of his comfort zone to continue his mission: find out what it means to be alive in 2022. "To Be Alive" is taken from Rhys Lewis' upcoming album entitled Corner of the Sky–to be released via Decca Records on January 20.
Rhys explains the decision to sky dive for his brand-new video by saying, "Around the time I wrote this song, I realized I'd been letting my anxieties have too much of a say in where I was heading in life. Every time I had an urge to do something new and scary, my fears talked me out of it. I felt like I was just coasting, stuck on autopilot, afraid to commit to a leap of faith. Then at some point, I don't know when, the fear of change was outweighed by the need for it, and I decided to jump."
The "To Be Alive" video throws Rhys into the unknown. From his self-motivating pep talk to an exhausted (but triumphant) final cheer, Rhys takes hold of his narrative by conquering his fear of heights. The climax of the song rides high as Rhys launches himself out of the side of the plane. Immediately, Rhys found himself absorbed by an unbelievable adrenaline rush that overcame any doubt he'd experienced earlier in the day. When his feet were firmly back on the ground, Rhys expressed his joy at completing something he never thought was even possible, "Honestly, I can't stop smiling!"
On "To Be Alive," Lewis steps away from the world he'd created for himself, finding comfort in listening to his need to escape.